SPONSORED
LEGO Ocean Exploration
Enjoy the exciting new LEGO range that's exclusive to Smyths Toys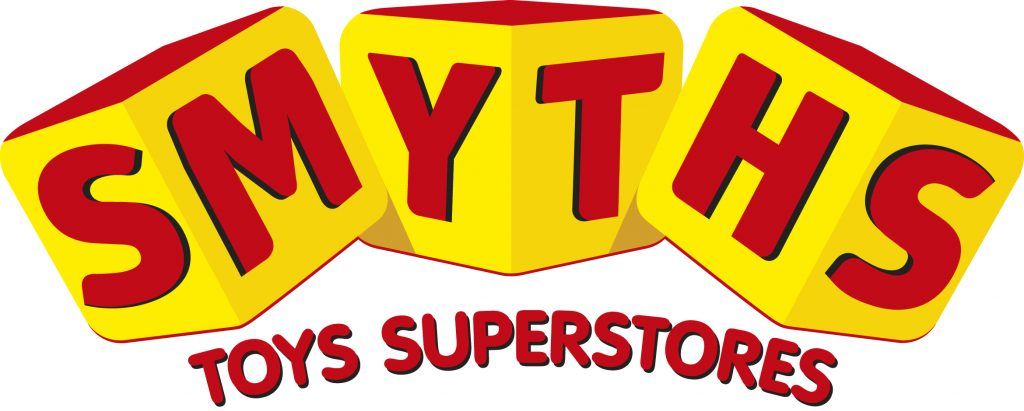 Dive deep beneath the ocean waves with the new LEGO Ocean Exploration range. Experience a world of undersea adventure with realistic ocean vehicles, authentic settings and lots of fun characters!
CHECK OUT THE RANGE
LEGO 60266 City Ocean Exploration Ship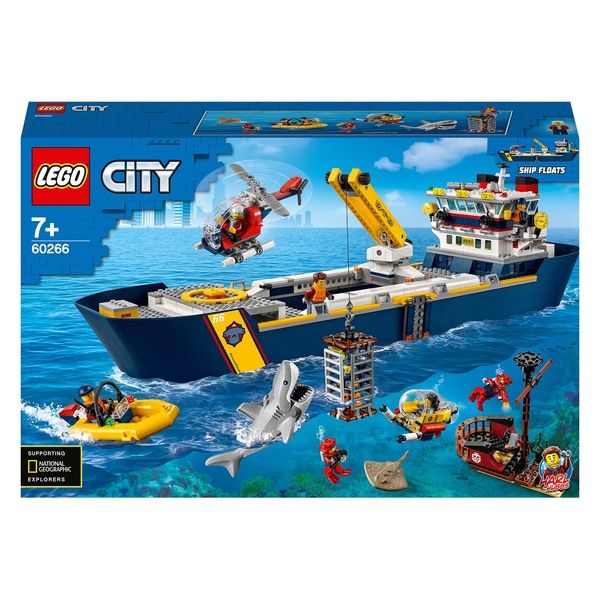 This super-long ship not only floats on water, it has everything you need for endless ocean exploration. There's a shark cage, working crane, research submarine, helicopter and even a pirate shipwreck with hidden treasure! With 8 explorer minifigures, including LEGO City TV character Harl Hubbs, the scene is set for action-packed escapades.
LEGO 60264 City Ocean Exploration Submarine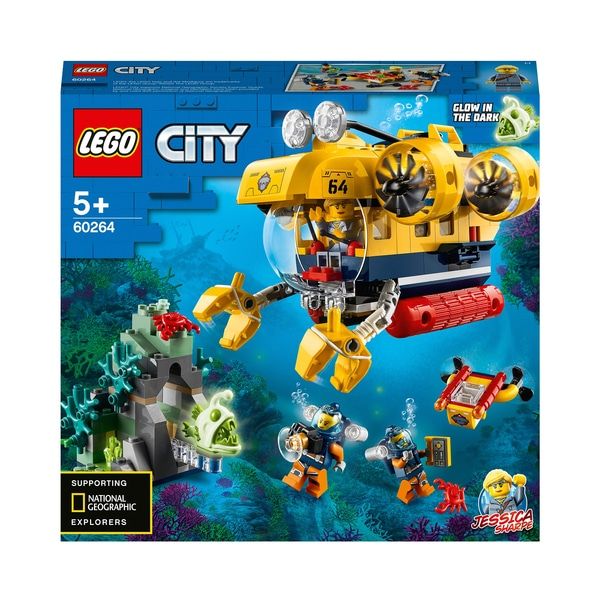 This fab set features an awesome submarine, underwater drone and a seabed-cave setting. With 4 explorer minifigures, including Jessica Sharpe from the LEGO City Adventures TV series, a glowing anglerfish and hidden treasure, the scene is set for endless fun and adventure.
LEGO 60265 City Ocean Exploration Base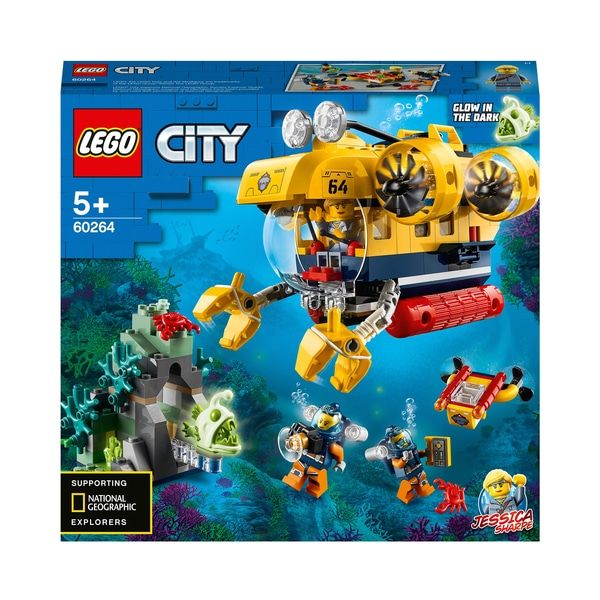 There's lots of fun to be had exploring the coral-covered ocean floor or relaxing inside the underwater base with its interchangeable living and research modules. The docking submarine comes with movable inspection arms, spinning propeller and opening cockpit with room for two explorer minifigures. With a cool toy crane and underwater drone there's plenty of excitement to discover!
LEGO 60263 City Ocean Exploration Mini-Submarine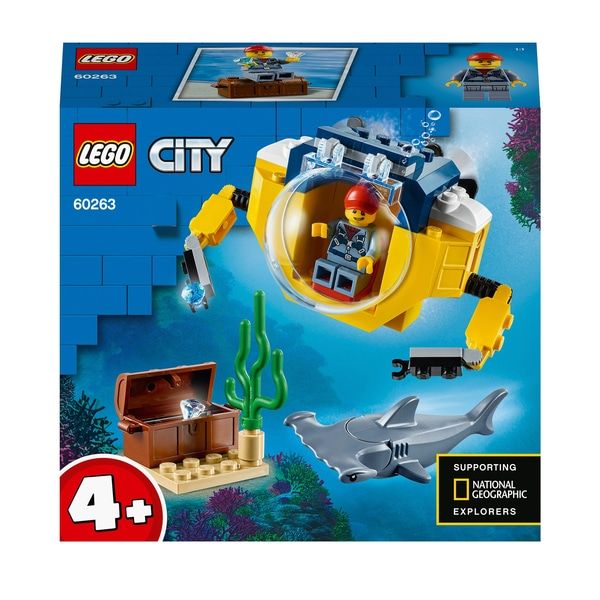 This nifty submarine has a bubble cockpit and movable inspection arms, a pirate treasure chest with gems and a cool hammerhead shark figure – everything you need for imaginative underwater adventures.
This fantastic LEGO Ocean Exploration range is exclusive to Smyths Toys for the whole month of June!
FIVE FACTS ABOUT OCEAN EXPLORATION
1. The ocean covers roughly 70 percent of our planet, yet only about five percent of it has been explored!
2 . The deepest part of the ocean is the Challenger Deep. Located at the southern end of the Mariana Trench in the Pacific Ocean, it's roughly 10,900 metres deep!
3. The first person to ever voyage down to the bottom of the Challenger Deep alone was actually a famous Hollywood film director named James Cameron!
4. We know so little about life beneath the waves that scientists estimate that a whopping 91 percent of ocean species are yet to be discovered.
5. A Dutch engineer names Cornelius van Drebel built the world first submarine is 1620. It's thought that even England's King James I travelled int it!
COMPETITION
More Like General Entertainment