SPONSORED
Let the games begin!
Discover super-fun games that the whole family will love this Christmas!
It's an exciting time of year…because Christmas is coming! And who doesn't love playing games with friends and family during the Christmas holidays? We sure do!

Check out these six exciting games that are sure to bring some festive fun to your living room. Let's play!



Rory's Story Cubes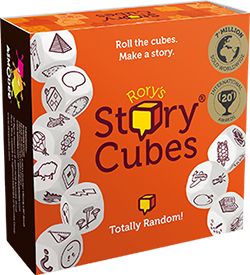 Price: £9.99 / Ages: 6+ / Players: 1+
Roll the cubes then make a story – a story that's serious or silly, weird or wonderful, short or epic… there is no wrong way to play! With over 7 million copies sold worldwide, this unique storytelling game is super popular for all ages and guaranteed to bring hours up on hours of fun!



BrainBox: The World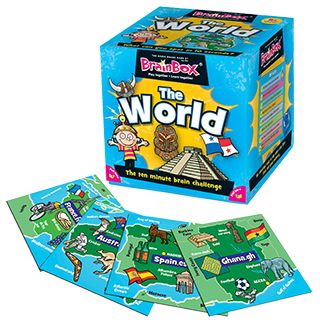 Price: £12.00 / Ages: 8+ / Players: 1+
Do you know where Machu Pichu is? Or what bird New Zealanders are named after? BrainBox The World is a fast and fun memory game that doesn't require any pens, pencils, paper, playing board or even a table! Are you a young whizz who'll steal a win?



Taco Cat Goat Cheese Pizza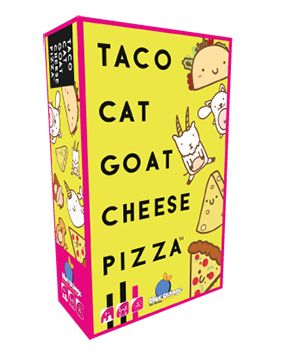 Price: £10.99 / Ages: 8+ / Players: 2-8
Keep these 5 wacky words in mind! As soon as there is a match between a card and a spoken word, race against each other to slap your hand on the central pile of cards. The last one to do so must take them all! In this game of speed, the first players to get rid of their cards wins. But watch out – your mind will play tricks on you!


Bananagrams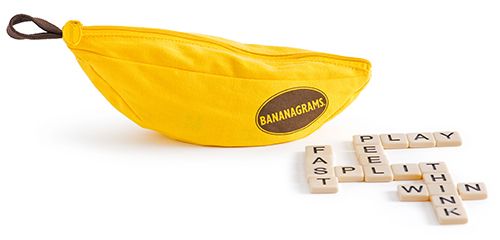 Price: £15.99 / Ages: 7+ / Players: 1-8
In this fast and frantic game, players race against each other to build crossword grids. No pencil, paper or board required! You will have a bunch of fun as you try to be the first to use all of your letter tiles. And check this out – the game comes in a small banana-shaped pouch, perfect for playing on the go!


Dobble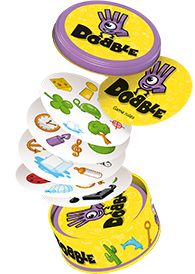 Price: £12.99 / Ages: 6+ / Players: 2-8
Exciting for adults and children alike, Dobble is the UK's best-selling game! The aim of the game is simple – race against your opponents to match the identical symbol between cards. If you are to win, you'll need a super-sharp eye and mega-quick reflexes!




Cobra Paw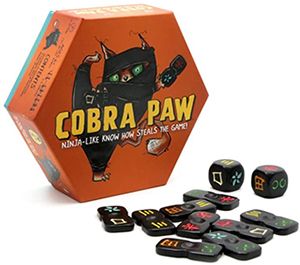 Price: £14.99 / Ages: 6+ / Players: 2-6
Ninja-like reflexes, sharp recognition skills and bravery steal the game in this new tile-snatching challenge! Players take turns rolling the dice (featuring six unique symbols), spotting the tile with the matching pattern, then grabbing it before their opponents. The first player to snatch up six tiles wins!

Sound like fun? These six great games are available at ZATU
More Like General Entertainment