SPONSORED
Rule the race with Micro Scalextric!
The new Micro Scalextric Sci-Fi Speedway is ready to welcome daredevil drivers…
Prepare to hold extreme horsepower in the palm of your hands with the new Micro Scalextric Sci-Fi Speedway sets! Simply snap together the easy-to-assemble track, place your mini racer on it, squeeze the hand controller, and watch your cool slot cars whizz around the circuit.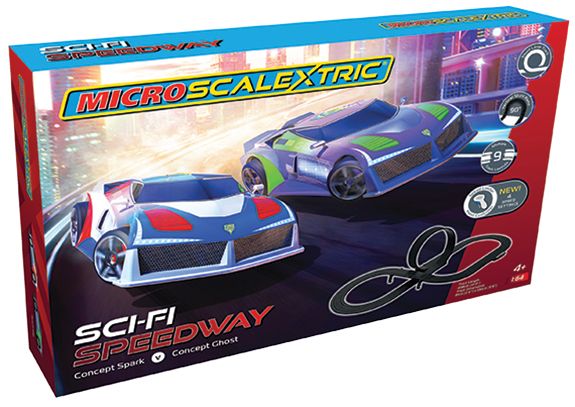 Each Sci-Fi Speedway set features two futuristic cars – Ghost and Spark – along with a death-defying circuit that's over 4m in length! With nine different ways to assemble the track, your races will be a thrill-a-minute! You can even take on outrageous half pipes or a loop!
And don't worry about losing control – all Micro Scalextric cars have super-strong magnets that help them stay on the track, and are designed to take a bashing if they do fly off. Vrooooooom!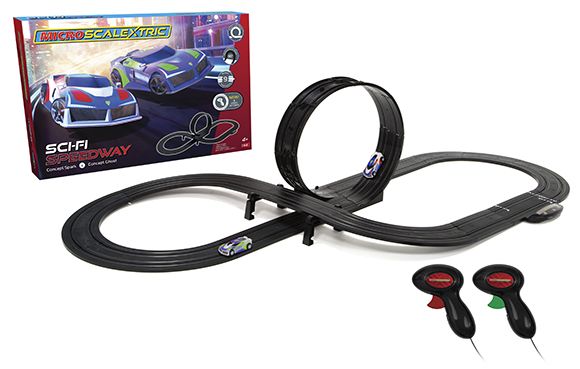 Watch them in action!
Magnatraction!
Scalextric cars work using a clever system called magnatraction. Each car has a special built-in magnet, which is attracted to the steel rails embedded in the track. This gives the cars extra downforce, which presses the vehicle towards the ground and makes it more stable – meaning you can race harder and faster!
Win! We've got one Micro Scalextric Sci-Fi Speedway set to give away! Enter our competition here!
Fore more info, and for more fast-action fun, race over to scalextric.com
More Like General Entertainment