10 Winter Olympics facts!
Find out about this hair-raising international event…
Grab your skis gang, it's time for the Winter Olympics! Snow lovers from around the world are gathering for this frosty festival of sport, so let's check out some Winter Olympics facts…
PSSSST!

The next Winter Olympics are happening from 4-20 February 2022. Don't miss it!
Winter Olympics facts…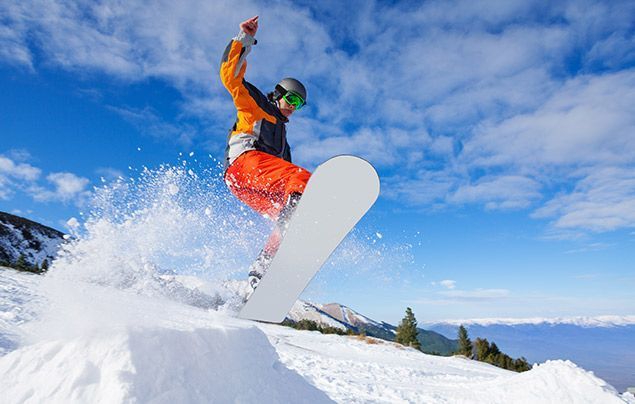 1. All the events at the Winter Olympics take place in snow and ice!
These frosty competitions include ice skating, skiing, snowboarding and more. Some intrepid athletes venture high into the mountains on amazing cross-country ski races, while others compete indoors at specially-built venues.
2. The first Winter Olympics were held in 1924.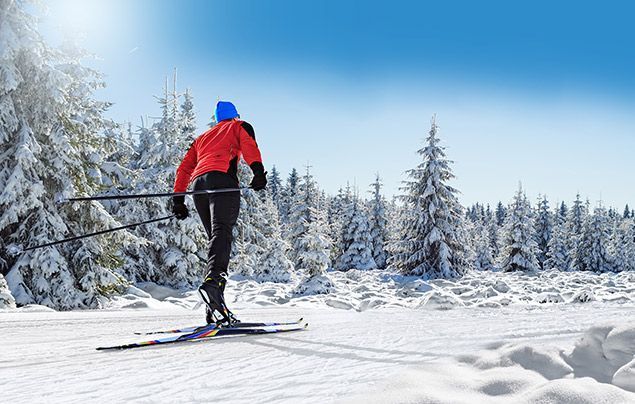 Around 250 athletes from 16 countries competed in Chamonix, France. There were 16 events, including cross-country skiing, ski jumping, and ice hockey!
3. The Winter Olympics traditionally take place two years after the Summer Olympics.
However, since the Summer Olympic games of 2020 were moved to 2021 due to the COVID-19 pandemic, the Beijing Winter Olympics of 2022 are following close behind their sunny sibling!
4. Animals once participated in the Winter Olympics!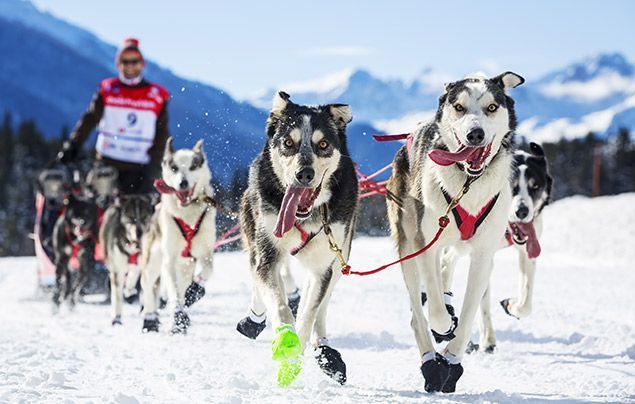 While they haven't been invited to join in with official sports, horses and dogs have both played a role in 'demonstration events'. Dog-sledding featured in the 1932 Winter Olympics, while in the 1928 Olympics, horses demonstrated skijoring – an event that involves athletes being towed on skis behind riderless horses. Don't try that at home, gang!
5. Athletes competing in skeleton bobsleigh hurtle down slopes at up to 140kmph!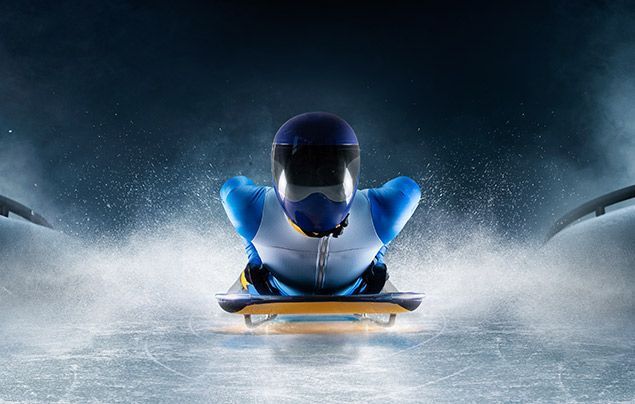 Sliding on boards the width of their body, these athletes balance on their bellies and navigate around tight turns on a hair-raising course made of ice. Yikes!
6. In the first Winter Olympics, women were only allowed to compete in figure skating.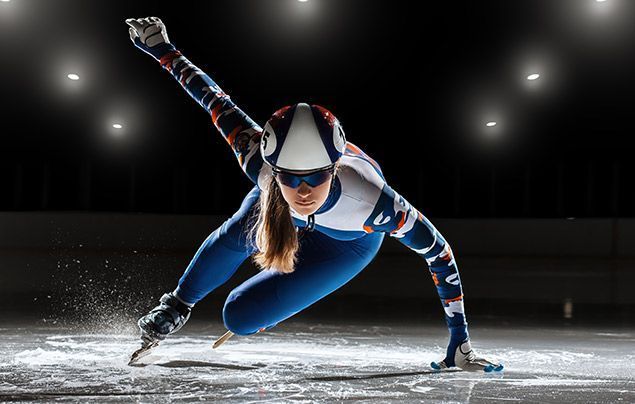 This continued until 1948, when skiing also became a competitive women's sport. Thankfully, women can now compete in all sports at the Winter Olympics!
7. Marit Bjørgen from Norway has won the most medals of any Winter Olympian.
This amazing cross-country skier has won a whopping 15 medals. She secured her title at the 2014 Winter Olympics, by winning three gold medals!
8. Snow and ice once had to be brought in by the army!
In 1964, the Winter Olympics were set to take place in Innsbruck, Austria – but as the event loomed, the officials realised that there wasn't enough snow! So, the Austrian army headed into the nearby mountains and carted down more than 38,200 cubic metres of snow and 20,000 blocks of ice!
9. Walt Disney was in charge of the opening and closing ceremonies for one memorable Winter Olympics!
These took place in the Squaw Valley, California, USA in 1960. In a quest to make the opening ceremony the most impressive yet, Disney's performance included a whopping 3,700 musicians, 2,000 doves, and more than 30,000 balloons!
10. Only one person has ever won gold in both the Winter and Summer Olympics.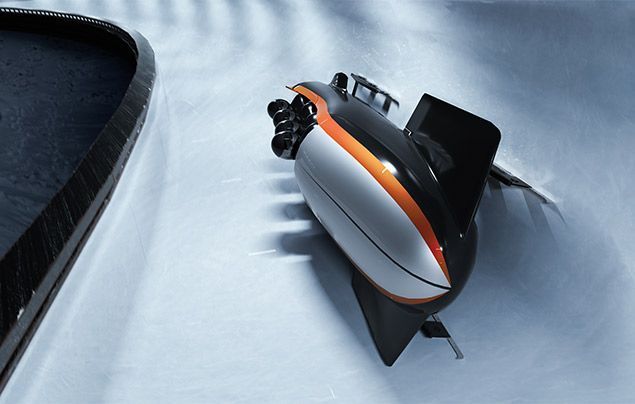 American Eddie Eagan grabbed a gold medal in boxing during the 1920 Summer Olympics in Antwerp, Germany. Then, more than 10 years later, he scored another in the 1932 Winter Olympics, as part of a four-man bobsled team. Wow!
Did you enjoy these Winter Olympics facts? Let us know in the comments below!
More Like General History