Signs of Spring
Winter is ending and the world is waking up…
After a long winter, there's nothing more exciting than spotting the first signs of spring! Keep reading to learn more about this super season…
Signs of spring!
Snowdrop spotting!
Snowdrops are one of the very first signs of spring. These delicate flowers emerge in the depths of winter, as early as the 1st of January.
By February, snowdrops flower in woodlands, parks, and gardens all over the UK. They're small, measuring just 15cm tall, but their beautiful white flowers make them easy to spot.
Due to climate change, snowdrops seem to be appearing earlier and earlier every year – so keep an eye out from Christmas onwards!
Woodland wonderland!

Other early bloomers, like yellow primroses, join snowdrops on the forest floor, early in the year. Overhead, some trees will also be blooming – look out for their long, unusual-looking flowers, which are known as 'catkins'!
Ponds full of frogspawn!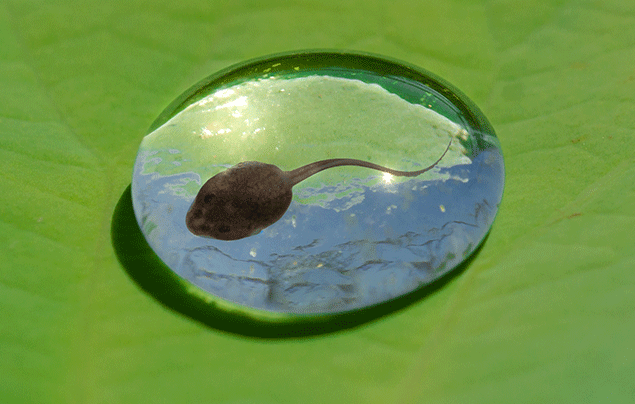 Many frogs and toads hibernate during the winter, but by the time spring comes around, they're awake and raring to go!
Frogspawn (a jelly-like blob of amphibian eggs!) starts to appear in ponds across the UK from January onwards. It usually emerges in the south west of England first, and by March frogspawn can be found all over.
Only 1 in 50 of these precious eggs will survive to adulthood, which is why frogs lay so many! If they don't get gobbled up by a predator, these eggs will grow into tiny tadpoles – another sign of spring.
Blossom blooming!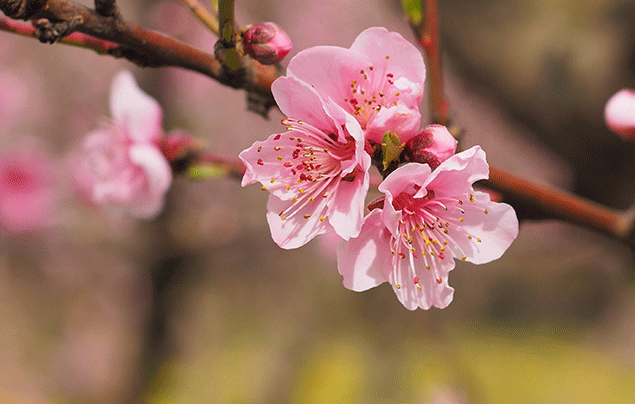 The white flowers of blackthorn are one of the first blossoms every year – they appear even before the shrub has leaves! Pink blossoms like cherry and apple follow shortly after, and pinkish-white hawthorn blossom in May.
Blossom trees (and the fruit that falls from them, after the blossom ends) are an important habitat and food source for lots of other animals. Bees, caterpillars, blackbirds, and even mammals like voles and badgers, all rely on these trees for food and shelter.
Buzzing bees!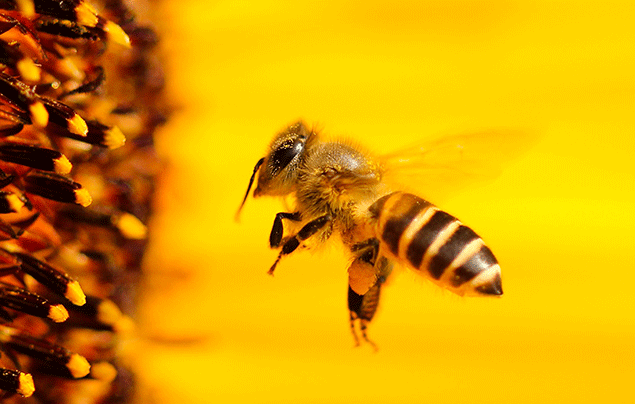 Blossoming trees are a sign that it's time for bees! With the return of flowering plants and trees, bees emerge from their winter nests and get ready for a new year of nectar collecting.
The start of spring sees the return of many other insects, too. Keep an eye out for beautiful butterflies, and check the ground for scurrying beetles.
You can encourage bees into your garden by planting native wildflowers, or building a bee hotel!
Longer days, lighter evenings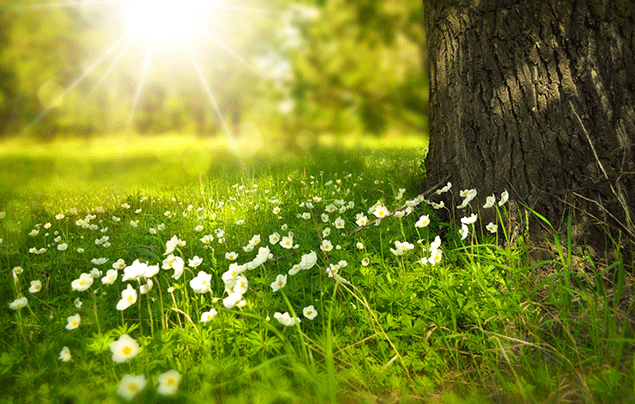 After the March equinox, countries above the equator line (like the UK) are tilted towards the sun. As a result, these countries get more hours of daylight and warmer temperatures.
Add in daylight saving time, where we all move our clocks forwards on a specific date in March, and the evenings are suddenly much sunnier than before!
Bluebell woodlands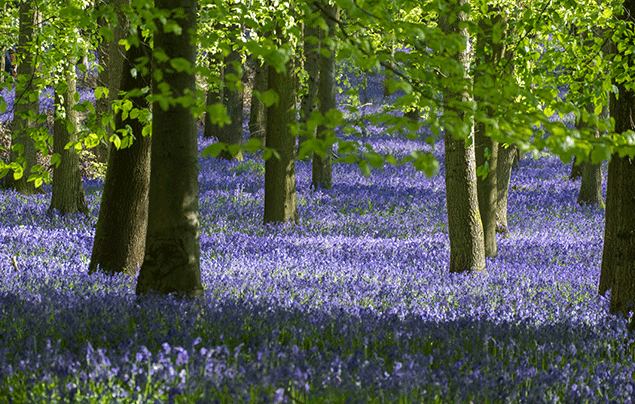 Believe it or not, over half the world's population of bluebells live in the UK, and in spring, they're out in full force!
These strongly-scented blooms form carpets across shady woodland floors from mid-April onwards. Bluebell colonies take a long time to establish, therefore they're often found in ancient woodland.
Bluebell flowers are very delicate, so it's important not to touch them and to be careful not to trample on them. If you're visiting a bluebell wood, be sure to stick to the path, to keep these fab flowers safe!
Birds, birds, birds!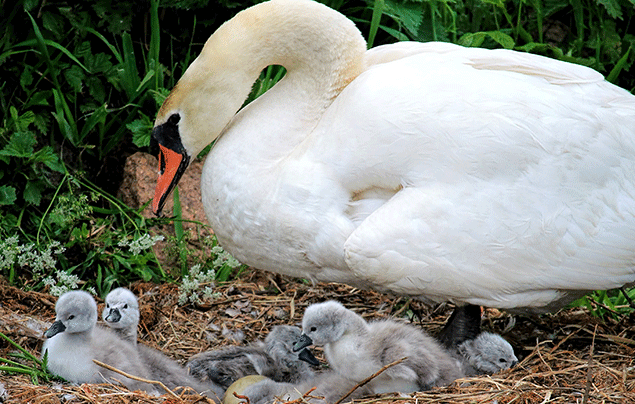 Spring is a busy time for parents in the animal kingdom – and this is particularly true for birds! Spotting a bird's nest is a true sign of spring, but they can be tricky to see, as many birds carefully conceal their nests to keep their chicks safe from predators.
Instead, listen out for the tuneful birdsong that begins in March, as birds start to seek out their mating partners. Keep a look out for nesting birds in your garden, local parks and nearby waterways, too.
If you're lucky enough to spot a bird's nest, make sure you don't get too close or touch it, just observe from a distance and keep an ear out for the sound of little chicks!
Thanks to Arno Smit; Hanns Benn; Karsten Paulick; Sean McGee; Larisa Koshkina, and 42North, for providing the images used in this article.
Have you spotted any signs of spring? Let us know in the comments!