Have an eco-friendly Christmas!
Discover ways to help protect the environment this festive season!
Dreaming of an eco-friendly Christmas – or should that be a green Christmas (see what we did there!)? Check out the Nat Geo Kids guide to planet-friendly festivities…


Christmas cards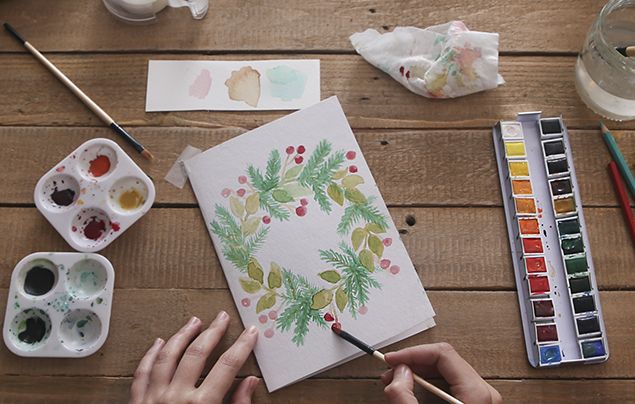 Everyone loves receiving Christmas cards in the post! And it's extra nice right now when seeing our friends and family is trickier than usual. Here's how to make sure your cards are planet-friendly:
* Avoid cards that come wrapped in plastic!
* Many shop-bought cards have glittery designs which make them un-recyclable. So choose recyclable cards, or cards made from recycled materials.
* Look out for the Forest Stewardship Council (FSC) mark. That means the trees the cards are made from are sustainably grown.
* Avoid the shops and create your own cool cards from recyclable materials!
* To be super eco-friendly, forget posting cards altogether and send e-greetings instead. 

D-eco-rations!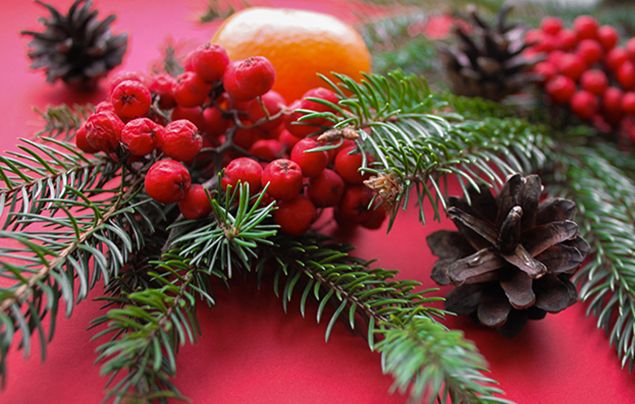 Most of us already reuse our Christmas tree decorations, storing them in a box year after year. But if you're thinking of adding more to your collection, avoid plastic ones. Here are our top tips for planet-friendly fandangles:
* Create homemade decorations – try these edible ornaments or this fancy, fragrant pomander!
* Turn off your Xmas lights overnight to save electricity.
* Need new lights? LED ones use less energy!
* Use natural items like holly, pine cones and mistletoe for table, mantlepiece and door decorations. Foraging for them is fun, too!

Presents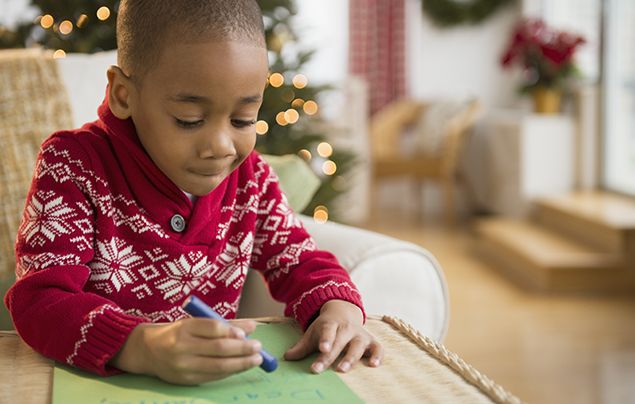 Take a look around your room. How many of your toys do you actually play with every day? Do you really need more stuff? Maybe instead of asking Santa for more toys this year, you could put an 'experience' on your wish list. Like, a trip out to a theme park with a friend. Or a surfing lesson! You can also ask your family to get all their gifts at online eco-stores this year.

Wrapping paper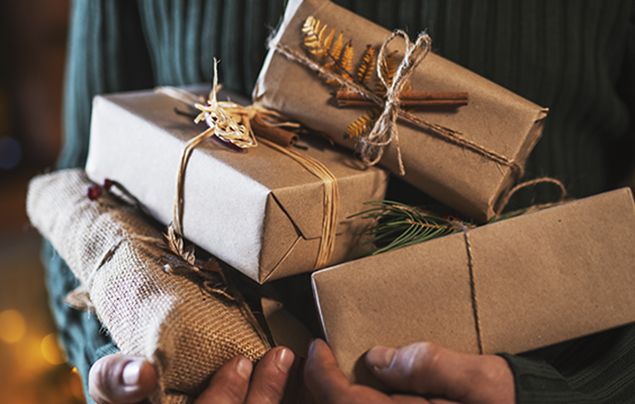 Sadly, the snazziest wrapping papers are impossible to recycle – glittery, glossy, laminated and foil gift wrap will all end up in landfill. Tape, ribbon and bows aren't eco-friendly either. So try these wonderful wrappings instead!

* Save picture pages from newspapers and magazines to wrap gifts in. Select sports photos for footy fans, recipes for foodies or pics of politicians for news addicts.
* Secure your wrappings with twine or string tied in a bow instead of tape.
* Brown paper can be recycled. Try decorating it with drawings or printed stamps!
*Cut gift tags out of old Christmas cards or magazines.
* How about wrapping gifts in re-usable fabric scarfs sourced from charity shops? The scarf could be part of the present!

TOP TIP!
Try the scrunch test – if you scrunch wrapping paper in your hand, and if it stays scrunched it CAN be recycled. But if it springs back it can't be.

Festive food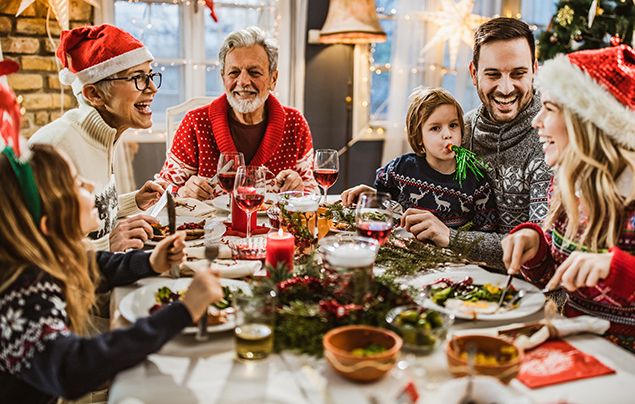 Christmas is a jolly good excuse to over-indulge, cramming as many mince pies, chocs and puds into our cake holes as possible! But did you know that Christmas is one of the most wasteful times of the year with millions of meals ending up in the bin. Here's how to have a planet-friendly dinner!
* It sounds obvious, but don't buy more than you need. And if you do get carried away, store excess food in the freezer or share it with your neighbours via the Olio app.
* Get creative with your leftovers! How about a Christmas pizza with cranberry sauce instead of tomato puree, smothered in turkey, stuffing and left over cheese? Yum!
* Could you eat a delicious vegetarian dinner this year? Or maybe swap the pigs in blankets for a veggie option?
* Meat-lovers could choose organic and free range options which are better for the planet.

And when all the festive fun is over…?
Check out our Christmas recycling guide!



Images


Images ⓒ Getty Images: Eco wrapping – title image (1272279630), Christmas card painting (900233514), Pine cone, berries and tangerine (128391671), Letter to Santa (169260376), Hands holding presents (1188471033), Christmas dinner (1159390595).

What did you think of our guide to an eco-friendly Christmas? Do you have any tips to share? Let us know in the comments below!
More Like General Kids Club