SPONSORED
WILD LIFE RANGER ADVENTURE STATION
Join Ranger Steve as he observes all kinds of incredible creatures from his tree house!
Lucky Ranger Steve gets to spend every day in a tree house right in the middle of a rainforest! From his cool Wild Life Ranger Adventure Station, Steve can watch amazing animals in their natural habitat.
Stroll Steve across the suspension bridge to study a baby gorilla swinging happily in a tree, or peer through the binoculars to observe two small tortoises exploring the rocks and vegetation of their home. But be careful – because some of the wooden planks on the bridge are rotten. Uh-oh!
Steve also needs to stay out of the way of two mighty predators that live beneath the Station – a black panther and a crocodile!
This super set is filled with cool features that really bring it to life! You can turn and swivel the crane, move Steve's arms, legs and binoculars, and even place the animals in special hiding spots!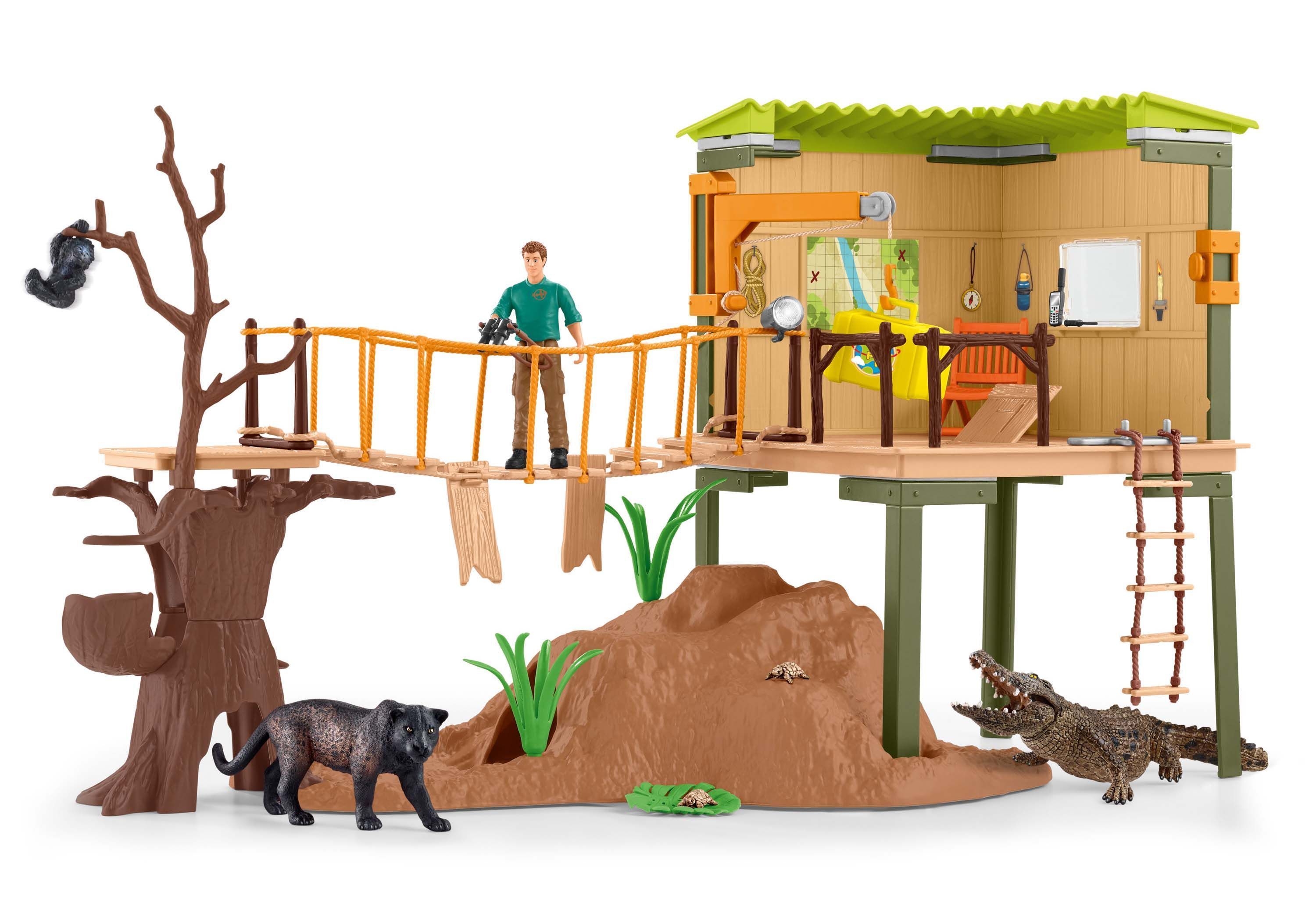 ANIMAL FACTFILE
Lets taker a closer look at some of the incredible creatures Ranger Steve can spot from him Wild Life Ranger Adventure Station…
BABY GORILLAS
Baby gorillas weigh half as much as human babies when they're born! But by the time they reach adulthood, aged 12, males can weigh as much as 220kg – nearly three times heavier than the average man. Wow!
BLACK PANTHER
A black panther isn't a separate species. It's the name given to different types of big cats that have black fur, caused by extra amounts of a substance called melanin. It's most often used to describe black leopards and jaguars.
BABY TORTOISES
Baby tortoises are known as hatchlings. Their shells are made of keratin – the same stuff that makes our fingernails. As the reptiles get older, they shed sections of their shells, known as 'scutes', to help them grow.
CROCODILES
Crocodiles have roamed our planet for a staggering 200 million years, and today they're found in Africa, Asia, Australia and the Americas. The biggest croc ever found was over 6m long!
WIN A SCHLEICH WILD LIFE RANGER ADVENTURE STATION!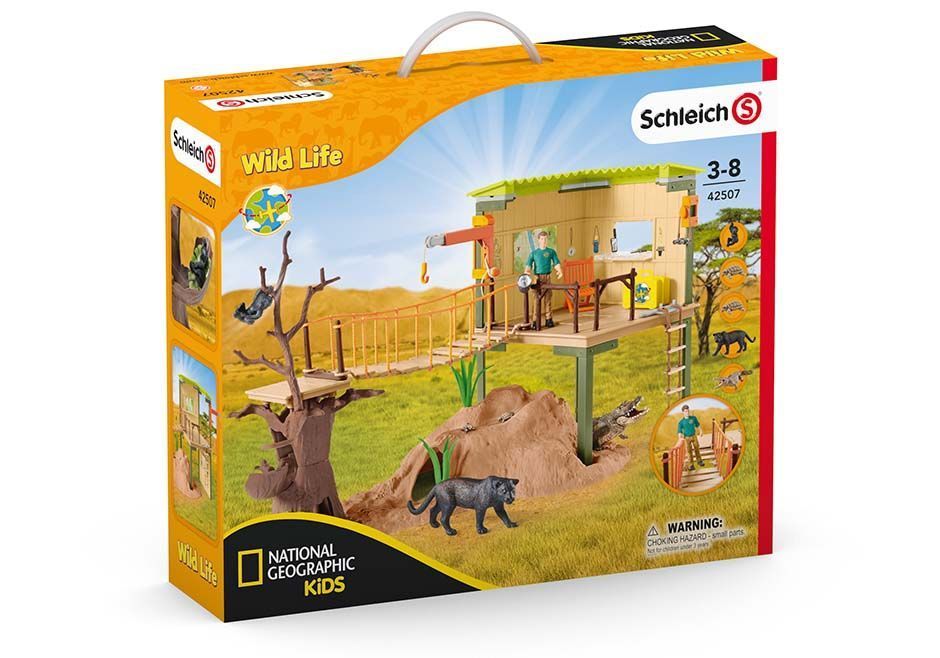 Scurry off to schleich-s.com to see the complete Wild Life range!
More Like General Kids Club