SPONSORED
Family summer holidays
10 summer experiences you must have in 2020!
Summer family holidays are more than just sun, sea and sand; they're about creating unforgettable memories. Activities Abroad have exciting experiences on the water, amongst the mountains, in the jungle, under the sea, on the beaches and up in the trees. Imagine rafting together down hair-raising rapids, encouraging each other down a river canyon, exploring an underwater world or flying through the treetops – sharing the thrills, the sun and the smiles! Here's 10 experiences in 10 destinations that you NEED to experience this coming summer!
1. Swimming with dolphins in the Azores
The Azores are remote islands that lie in the middle of the Atlantic Ocean, and they are one of the best places in the world for spotting whales and dolphins. The beautiful turquoise waters are also one of the few places in Europe where you can swim alongside these wild dolphins – a much more ethical and fulfilling experience compared to dolphinariums, and one to tick off the bucket list!
Find out more here.
2. Rock climbing in Gozo
Are you brave enough to climb the imposing cliffs along Gozo's rocky coast? In the company of expert guides, you and your family will scale the cliff faces and enjoy inspiring Mediterranean views before a thrilling abseil back down. It's a must for thrill seekers!
Find out more here.
3. White water rafting in Croatia
The fast‐flowing Cetina River in Croatia has grade two and three rapids, making it a top spot for white water rafting. You can bond as a family as you navigate the fast-flowing rapids together, passing jungle‐like forests, caves and waterfalls along the way. Woosh!
Find out more here.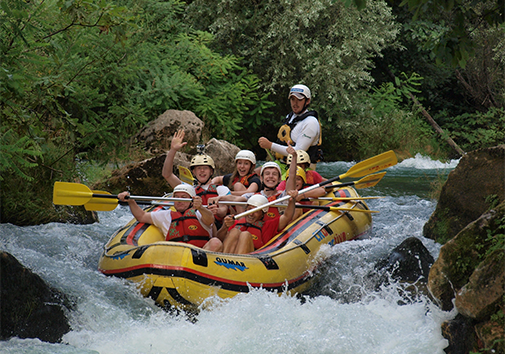 4. Hike up Mount Etna in Sicily
Visit iconic Mount Etna which dominates the skyline of the eastern coast of Sicily. Standing at 3350 metres, it is the highest Mediterranean island mountain and you'll feel a sensational sense of achievement as you and the family hike up to 1, 800 metres above sea level to take in the stunning views of the island. The route will take you on pleasant forest paths, through a volcanic cave before reaching the amazing Sartorius Mounts – craters formed in a lava flow of 1865. Wow!
Find out more here.
5. Stand Up Paddle boarding in Tenerife
Radazul beach in Tenerife unusually is made up of two black sandy beaches. This pretty area is also a perfect location for water sports. As it is sheltered by a breakwater, it also offers a calm swimming area and brilliant conditions to try stand-up paddleboarding. How's your balance?
Find out more here.
6. Orangutan Rehabilitation Sanctuary & Sun Bear Conservation Centre in Borneo
Meet our incredible red-haired cousins the Orangutans on their native island of Borneo. For the animal lovers, a visit to the Sun Bear Conservation Centre and the famous Sepilok Orangutan Rehabilitation Sanctuary is a must. The sanctuary is world renowned for its efforts to save this magnificent animal through projects for rehabilitating orphans. You'll learn all about the important work done there as well as having the chance to watch a feeding session. Awww!
Find out more here.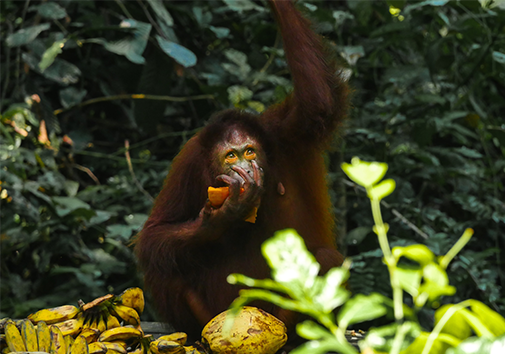 7. Sea Kayaking in the Galápagos Islands
As the place which helped Charles Darwin develop his theory of evolution, it's no surprise that The Galápagos Islands are teeming with wildlife. During a sea kayaking experience, you will take to the crystal‐clear waters for a leisurely paddle. Along the way, you will explore the volcanic rock formed bays and coves full of wildlife including sunbathing sea lions, herons and an array of marine life in the water.
Find out more here.
8. Surfing in Portugal
Surf's up! Grab a board and get ready to hang ten on Portugal's stunning Alentejo Coast. The beautiful area is a favourite for Portuguese holidaymakers but still quite unknown to UK tourists. Lucky you! This region is famed for its surf and there are areas for both advanced surfers and total beginners.
Find out more here.
9. Whale watching in Madeira
The Portuguese island of Madeira is one of the best places on the planet for whale watching. The waters that surround the islands are rich with life and throughout the year, 28 different species can be found, including: Atlantic-spotted, bottlenose, risso's and stripped dolphins, as well as pilot, bryde and fin whales. Madeira is home to many resident species plus it's a hot spot for migratory routes, making it the perfect place to see these seagoing giants. Zip across the Atlantic Ocean on a RIB (rigid inflatable boat), then listen closely as the knowledgeable guides give you the lowdown on these mighty whales. Splash!
Find out more here.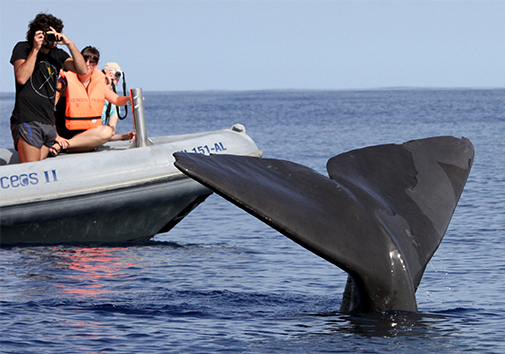 10. Berber Village visit in Morocco
Hang out with local indigenous Moroccans and experience their culture when you visit a Berber Village. You can either travel by foot or by donkey to this unspoiled location where you will be welcomed in by a local family who will serve you a delicious and traditional lunch. Yum! Your hosts will make sure you and your family are given a warm welcome and a true Berber experience.
Find out more here.
Visit activitiesabroad.com for more exciting family adventures.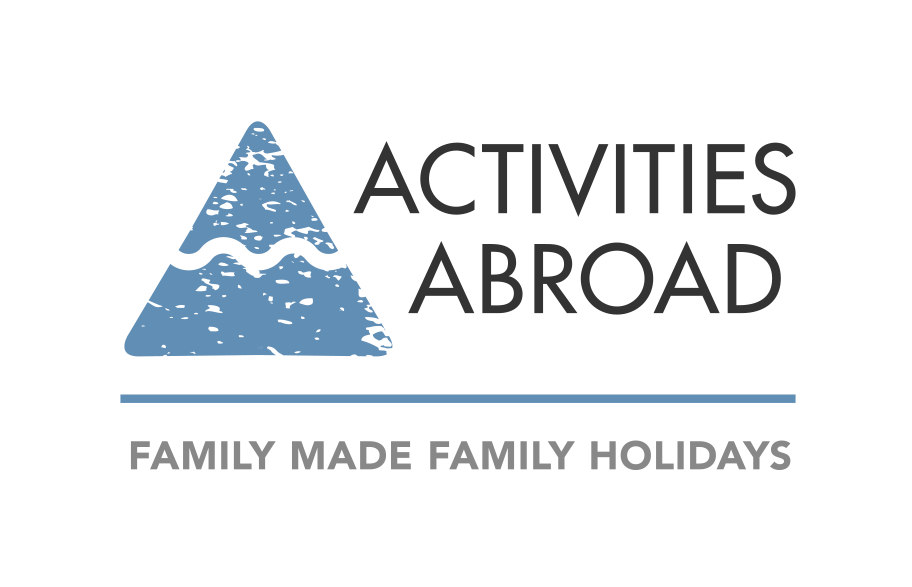 Image Credits – Futurismo Azores Adventure, Visit Malta, Sicily Adventure, Neotropic Expeditions, Visit Marrakech, Miguel Moniz / Visit Madeira, Xwander, Borneo Dream
More Like General Kids Club