SPONSORED
Discover the secrets of beautiful handwriting!
Turn your writing into a work of art with Maped…
Get ready to give your handwriting an extra special twist with Maped's inkcredible pen range!
You don't have to draw super sketches or doodle dazzling designs to unleash your inner artist — different writing styles can be beautiful works of art too!
From fancy loops on your letters to round edges, and pretty papers to cool colours, there are many ways to make your writing stand out.
Join us, gang, as we investigate some of the secrets of mastering magnificent handwriting!
History of handwriting
The oldest recorded form of handwriting was indented in clay tablets over 5,000 years ago!
Known as Cuneiform writing, it was first developed by Sumerian scribes around 3200 B.C. It started in the ancient city of Uruk (which today is known as Iraq) and was used to record transactions.
The language was made up of marks that could be combined in different ways to form syllables. The syllables could be put together to form words.
The Cuneiform writing tradition lasted 3,000 years, and over time it was chiselled into stone objects, as well as indented into clay.
Writing with symbols
One of the most famous forms of ancient written language is the Ancient Egyptian hieroglyphics.
The system of writing was developed around 3000 B.C. and used pictures to represent sounds.
Hieroglyphics can be pictures of living creatures, objects used in daily life or symbols. Some are easy to identify, some confusing and some impossible!
For example, in Egyptian, the owl stands for the sound "m". The Ancient Egyptian symbol for a mouth can mean 'mouth', but it's usually read as the sound "r".
On temple walls and papyrus, the writing was mainly divided into columns, which were written to be read top down.
But when two hieroglyphs are written next to each other, you read right to left. (that's the opposite way from how we read and write).
Even in the present day, not all cultures write in the same way. Some cultures use letters, while others (such as Chinese and Japanese languages) write in symbols.
Similarly to Ancient Egyptian writing, Chinese, Japanese or Korean scripts can be written horizontally (across) or vertically (top to bottom)!
Other modern languages, such as Arabic, Hebrew, Persian and Urdu are written  to be read from right to left  — the opposite to English!
Have a go at writing a sentence right to left, with the first word of the sentence starting next to the righthand side of the page. How tricky did you find it?
Top tips for tip top writing!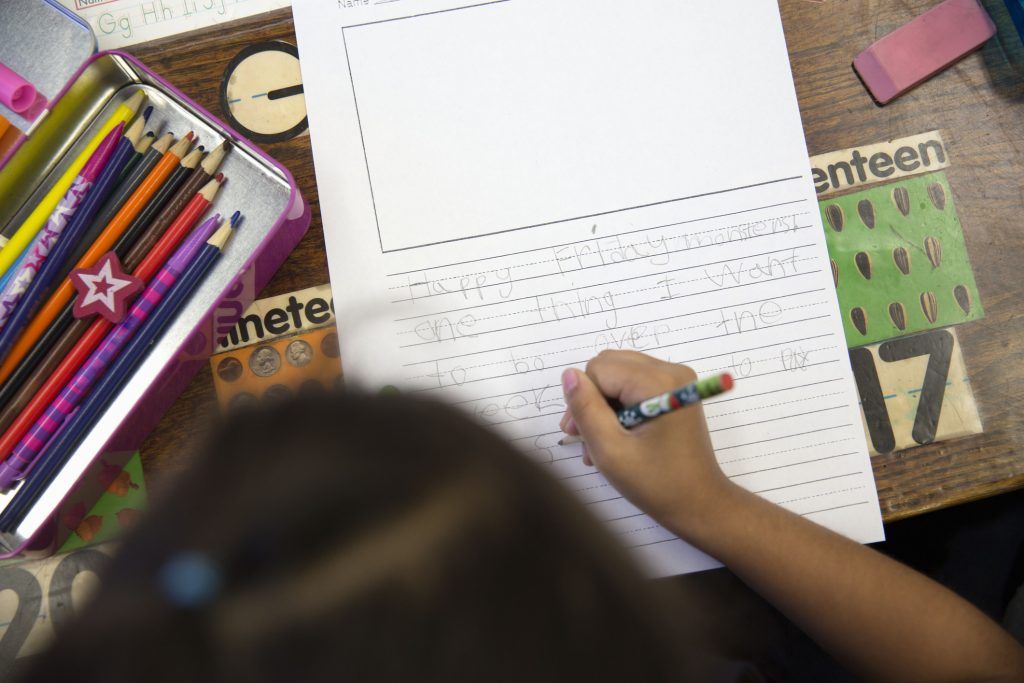 Something to lean on… 
Did you know, how you sit can affect how you write? It's best to take a seat at a desk or table, and write sitting up straight (slouching can make your handwriting more wobbly, as it becomes uncomfortable). Leaning on a hard desk can help you keep your paper in one place — and makes it easier to press down on the page with your pen or pencil!
Go slower!
Slowing down your writing helps with keeping control of where your letters begin and end. By slowing down, you have more time to think about how your letters form. If you're joining up your letters, writing in a rush can make words look jumbled and confusing. Slow and steady wins here!
Some people can write perfectly using either hand to hold their pen! People with this writing superpower are called ambidextrous! Have you given it a go?
Lots of lines…
Picking the right paper is an important part of perfecting your handwriting. Go for lined paper to help you practice the correct size and proportions of your letters. Don't have any lined paper? Grab a ruler and draw lines on plain paper to help you! Don't forget you can choose colourful paper too!
Choose your tools!
Try out lots of different types of pens and pencils and see which you find easiest or most comfortable to write with. Felt tip pens are good for creating round and curvy handwriting with soft edges. For neat, joined-up letters try a ball pen, or fineliner pens have a softer feel when practising handwriting.
When trying out a pen for the first time, 97% of people write their own name.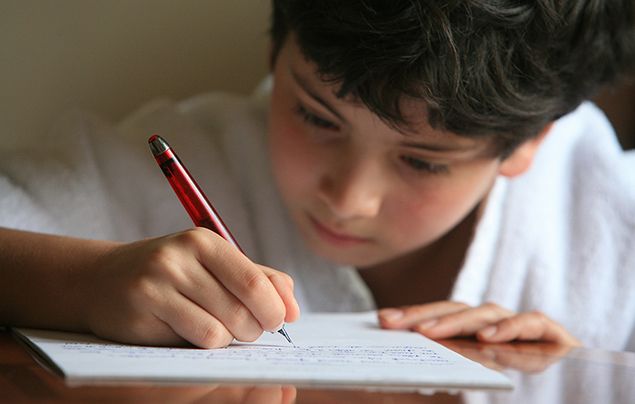 A good grasp…
Having a strong, steady grip on the pen or pencil will help make handwriting a lot easier. For a comfortable grip, let the pen/pencil rest near the base of your thumb and hold in place with your thumb, index and middle fingers.
Top tip for left-handed writers!
To help avoid smudging, try holding the pen 3cm from the nib or tip of the pen.
If you're still worried about smearing your writing, try covering your work with tissue paper or grease proof as you move your hand across the page — letting it work as a kind of blotter.
The famous artist Leonardo Da Vinci wrote in a 'left handed mirror script'. This means he wrote everything backwards with his left hand, so it could be only be read if you put a mirror alongside it! Have a try yourself! (It's very tricky!)
Give it a go!
Try out Maped's special handwriting activity to see whether your handwriting matches your personality!
Have a go at the 'What your handwriting says about you' sheet here.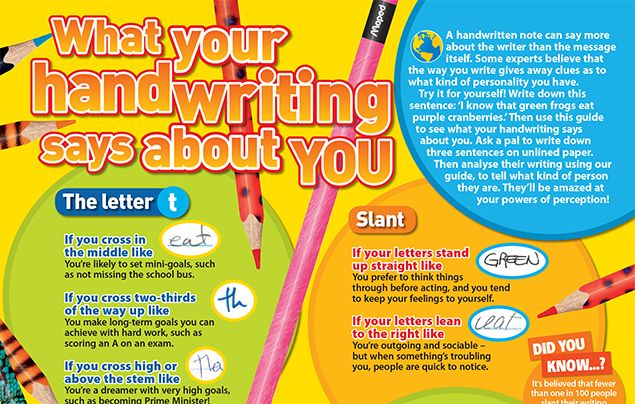 Win this stylish stationery bundle!
Help your handwriting to look extra fancy with Maped's ink-credible pen range, which includes the Twin Tip 4 Colour Ball Pen and Graph'peps colourful Duo Fineliners.
The amazing Jungle Innovation Felt Pen Set and Animal Colouring Pencils are perfect for giving your writing a colourful edge! The Frog Signal Pencil Sharpener will help keep your pencils in tip-top shape and the Totem Duo Eraser & Sharpener will let you erase any mistakes.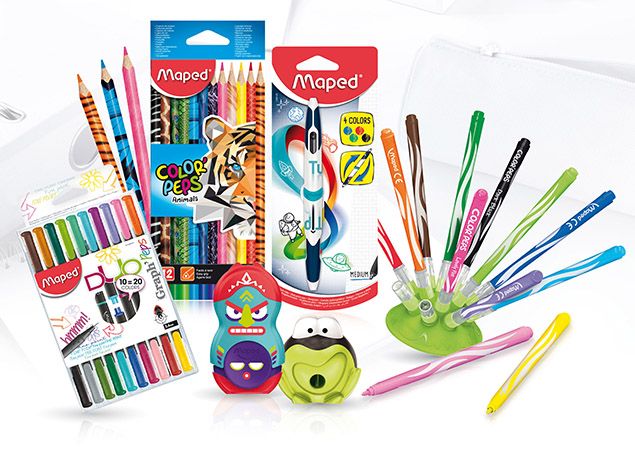 Five lucky readers will win a massive Maped Back to School bundle – including:
–  Twin Tip 4 Colour Ball Pen
–  Graph'peps Duo Fineliners
– Jungle Innovation Felt Pen Set
– Animal Colouring Pencils
–  Frog Signal Pencil Sharpener
–  Loopy Totem Duo Eraser & Sharpener!
Click here to enter the competition!
More Like General Kids Club