Terror-ific witches' fingers Halloween recipe!
Freak out your friends with this spooky snack…
Getting ready for a creep-tastic spooky season? Then you'll love this wacky witches' fingers Halloween recipe – gruesome digits in a gross green dip! They're horrifyingly delicious…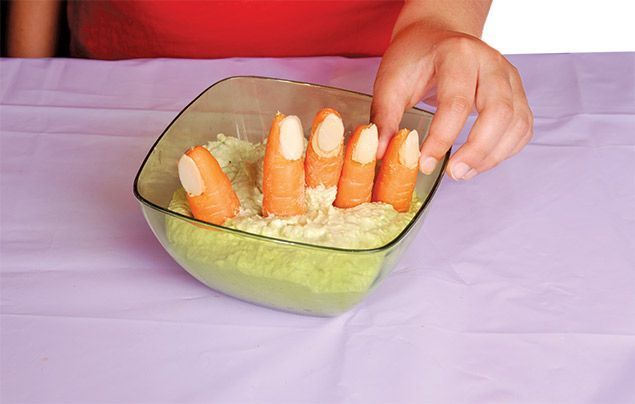 What you'll need…
Carrots
Peanut butter or soft cheese
Flaked almonds
Dip of your choice
TOP TIP!

This recipe involves some fiddly chopping using sharp knives, so make sure you ask an adult to help you out!
Step 1
Pick four thinnish carrots to make your fingers, and a thicker one for the thumb. Chop off the stalk ends so that they're roughly the length of your fingers.
Step 2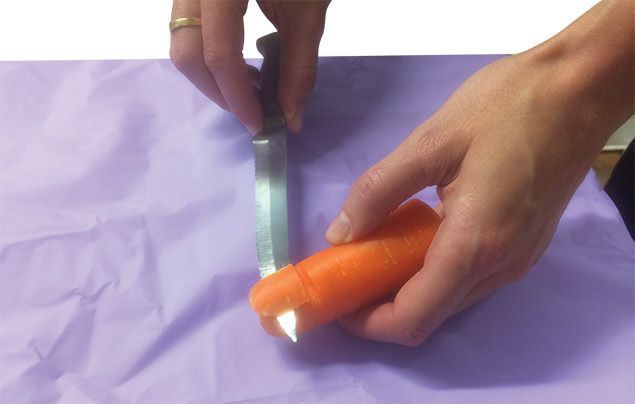 Ask an adult to cut a shallow, flat notch at the tip of each carrot for the 'fingernails'.
Step 3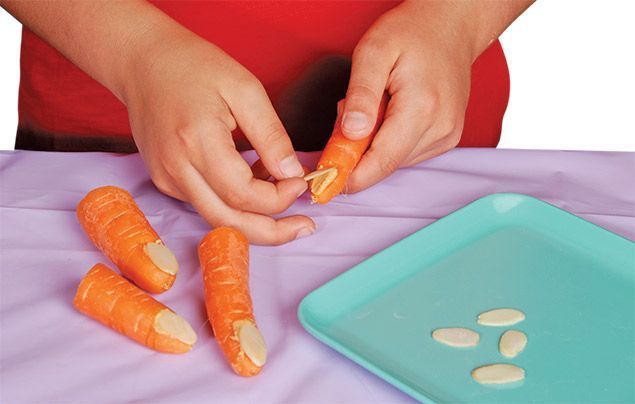 Choose some fingernail-sized almonds and stick them in place using a dab of peanut butter or soft cheese.
Step 4
Arrange your gruesome witches' fingers & thumb in a bowl of 'gross' guacamole or 'horrible' hummus!
BONUS RECIPE!
Make your own guacamole by following these speedy steps…
1. Scoop the flesh of 2 avocados into a bowl.
2. Ask an adult to help you finely chop 1 big tomato and half a red onion. Add these to the bowl.
3. Squeeze in the juice of 1 lime, and add a handful of coriander.
4. Mash everything together with a fork or hand-held whisk. Then serve up!
TOP TIP!

After this tricksy tea, everyone will deserve a treat! Have a go at our easy and delicious frozen yoghurt recipe to sweeten up your Halloween…
What do you think of our spook-tacular witches' fingers Halloween recipe? Let us know in the comments below!
More Like General Kids Club