Easy frozen yoghurt recipe!
Cool off with this delicious sweet treat…
Fancy a frozen fruity snack? Then it's time to get making our awesome frozen yoghurt recipe! It's tasty, healthy, and super simple…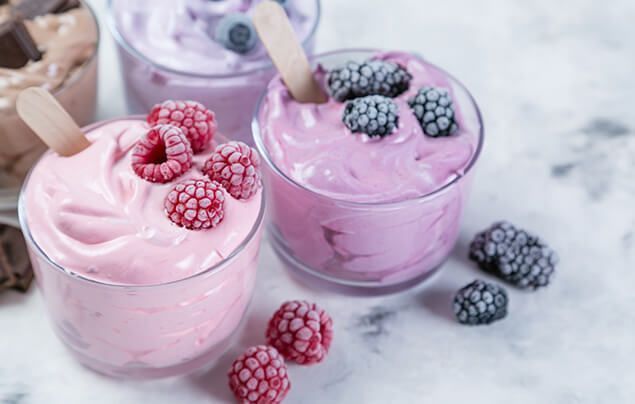 What you'll need…
2 cups of frozen berries
1 cup Greek yoghurt
1tsp of honey (optional, if you want to add a touch of sweetness!)
A blender or food processor
A grown-up to help you!
TOP TIP!

These ingredients make enough homemade 'ice cream' for four people – so if you need more (or less), don't forget to change your measurements!
Step 1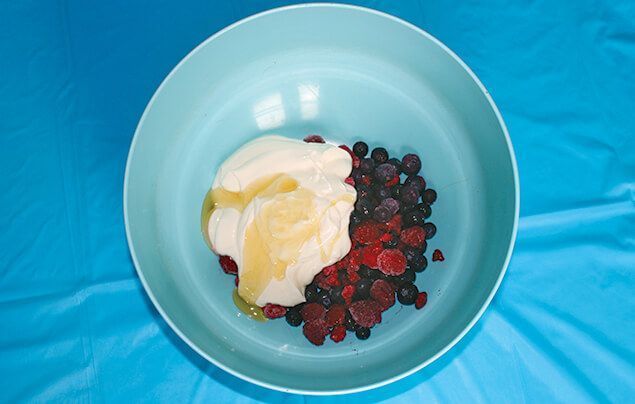 First, measure out 1 cup of yoghurt, 2 cups of frozen berries and 1 teaspoon of honey, and put them together in a sturdy mixing bowl. We used frozen blueberries and raspberries, but you can use whatever fruit you want!
Step 2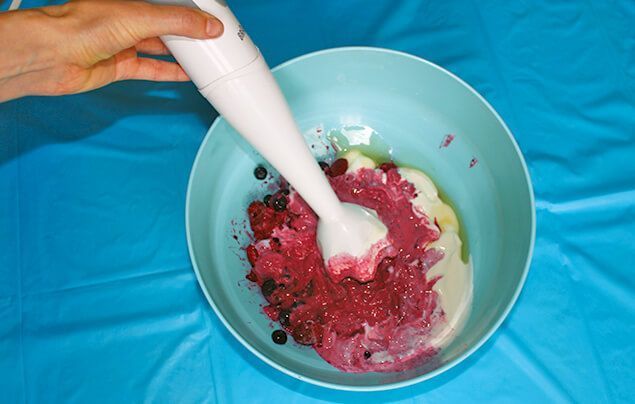 Next, ask an adult to help you whizz them up with a hand-held blender or in a food processor.
Step 3
Once fully blended, dish your dessert up into four bowls and eat right away before the berries start to defrost!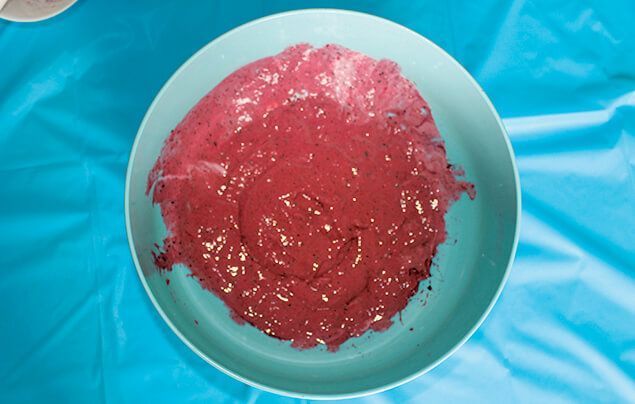 TOP TIP!

Be ready to make this dessert at the drop of a hat, by freezing your own fruit! Freezing is a great way to stop excess fruit being wasted, as it helps it stay fresher for longer. Eco-friendly and tasty!
Try these fab flavours!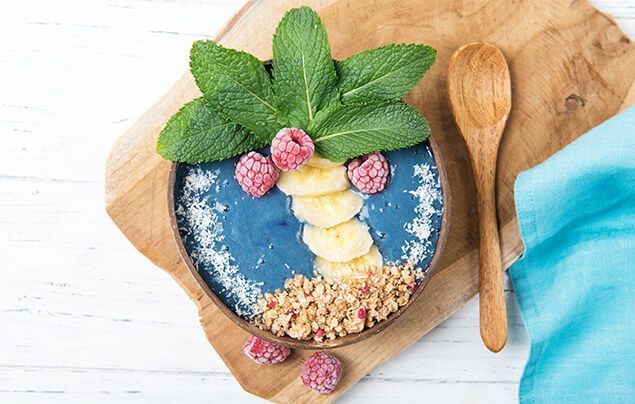 Once you've tried out the basic frozen yoghurt recipe, it's time to get creative with new flavours and exciting fruit combinations! Here are a few of our favourites…
Totally Tropical – try adding frozen mango, pineapple, and banana, with coconut yoghurt!
Peanut Butter & Jam – recreate the classic sandwich filling with frozen raspberries, some peanut butter, and a drizzle of honey. Yum!
Absolutely Pear-fect – use frozen slices of pear, with a spoonful of grated ginger, to create an awesome flavour!
Strawberries & Cream – replace around a quarter of the yoghurt with single cream, and mix it up with frozen strawberries. Delicious!
Vegan-friendly – to get a creamy texture without milk, use chunks of frozen banana instead of yoghurt, plus a splash of plant-based 'milk' and the fruit of your choice. You could even add in a few slices of avocado!
You can also try decorating your creations with pieces of fruit, seeds, nuts, granola, or any other toppings you have to hand. Be quick though – you don't want the ice cream to melt!
TOP TIP!

If you want to get creative and try out some other amazing fruity foods, check out our seven fun and fruity animal snacks article!
What do you think of our frozen yoghurt recipe? Let us know in the comments below!
More Like General Entertainment