Meet young Changemaker, Siena!
She's determined to help everyone feel included…
Awesome Siena is a champion for neurodiversity, who's dedicated to helping kids (and adults!) everywhere, feel understood and supported…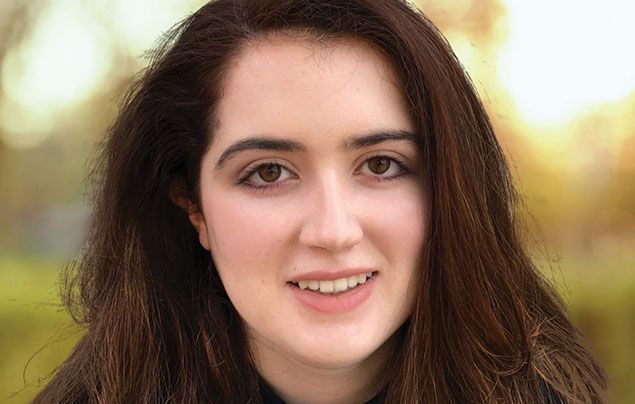 It's Siena!
Fast facts about Siena!
Name: Siena Castellon
Age: 18
From: Ireland
Passionate about: preventing bullying, discrimination, and ensuring everyone feels comfortable in their own skin!
What needs to change?
Siena has several learning differences that have often made her life difficult. As a autistic person, she suffered from bullying, while her dyslexia and ADHD made it hard for her to succeed in school.
As a result, Siena realised that our world isn't currently designed for neurodiverse people like her to succeed.
Siena explains 'neurodiversity' as the word for natural variations in the human brain, which cause some people to think in a different way to others. Neurodiverse people are often those with autism or have other special educational needs, like Siena.
There are many unfair and unrealistic ideas about what being neurodiverse means, which Siena is determined to combat. The way she sees it, everyone's brain works a little bit differently! Having a learning difference doesn't make someone 'not normal', or mean that their brain is 'worse' than anyone else's – it's just different.
Just like every other teenager, Siena is smart, fun, and capable! But she has a harder time navigating the world because of the way some other people see neurodiversity. That's why she's working hard to make sure the future looks brighter for other kids like her…
How Siena is helping!
When she was 13 years old, Siena designed and created a website called Quantum Leap, to help support and mentor other students with learning differences. Through the site, Siena supports up to 10 children per week, and offers advice and guidance to parents, too. To date, the site has over 1,500 subscribers – awesome!
In 2018, Siena also launched Neurodiversity Celebration Week, which runs from the 14th-22nd March every year. This event draws awareness to neurodiversity, and encourages teachers and schools, in particular, to think about how they can support students with learning differences.
Plus, the event is a great time for neurodivergent people to connect, and feel empowered in the knowledge that they're not alone! For the same reason, Siena has also written a book, The Spectrum Girl's Survival Guide. She hopes this will help girls with autism feel supported and understood in a way she never experienced herself. Wow!
You can be a Changemaker, too!
All Siena's hard work was fuelled by her own experiences, and a desire to make the world better for others like her. Thanks to Siena, more people understand what it really means to be neurodiverse. And guess what? You can become a Changemaker too, with the Dirt Is Good Academy! Learn about the challenges people around the world face and how you can help.
Sign up today at The Dirt Is Good Academy!
What do you think about Siena's amazing work? Let us know in the comments below!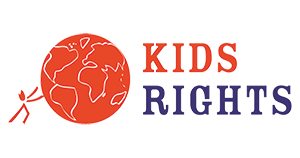 KidsRights is an awesome charity that finds, funds and supports young people that want to make a difference in the world! Each year it hosts the International Children's Peace Price – awarded to a child that defend the rights of other children around the world. Cool!
More Like General Kids Club