How to make a plastic-free cutlery holder
Discover how to make a groovy cutlery holder for your reusable utensils…
Calling all young-eco warriors! Litter from takeaway meals and fast-food cafes is one of the main types of rubbish found during beach cleanups. And it doesn't just look ugly – it can seriously harm our animal buddies, who often mistake plastic for food and gobble it up! Let's take action and get creative…

This guide shows you how to make a cool cutlery holder to carry your own reusable knife, fork and spoon – so you can pass on the plastic utensils and help protect the environment. Awesome!
What you'll need:
– An old, clean pair of trousers
– A ruler
– Scissors
– A hot-glue gun (get a parent's help with this!)
– Decorations like buttons, pins, lace and patches


Step 1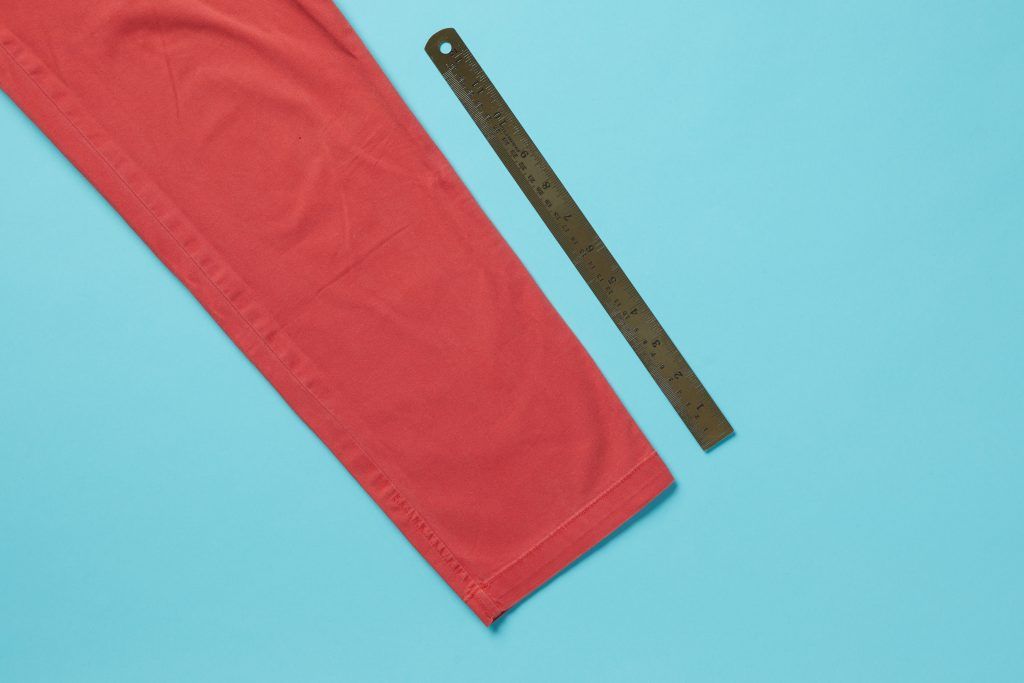 Lay one trouser leg across a clean surface, making sure the fabric doesn't have any wrinkles. With a ruler, measure 25cm from the bottom of the trouser leg. Then and cut a line across the trouser leg at that point, so you are left with a 25cm tubular piece of fabric. (If your trousers have a hem, measure from above the hem line and cut the fabric just above the hem.)


Step 2
Cut open the edges of the trouser leg along both seams. You should now have two cloth rectangles. Put one rectangle on the table with the outside of the trousers facing you.


Step 3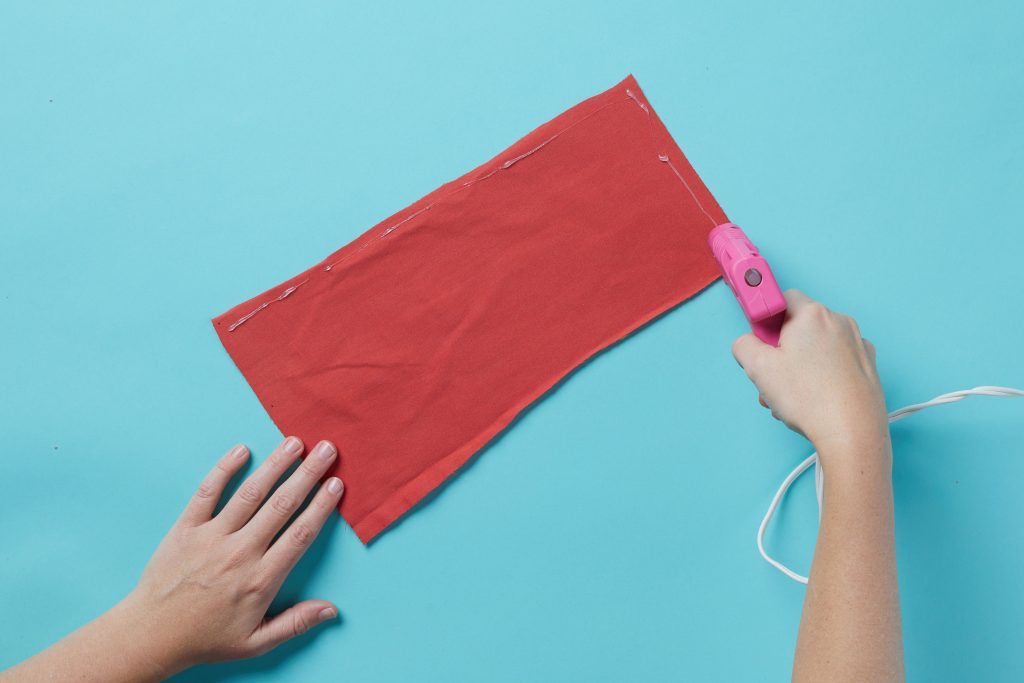 Grab an adult and, with the hot-glue gun, draw lines of glue around one long side and both short sides of the rectangle. Stop the lines of glue on the short sides about 2.5cm from the other long side.


Step 4
Align the other rectangle on top, with the inside of the pants facing you. Press the two pieces of fabric together.


Step 5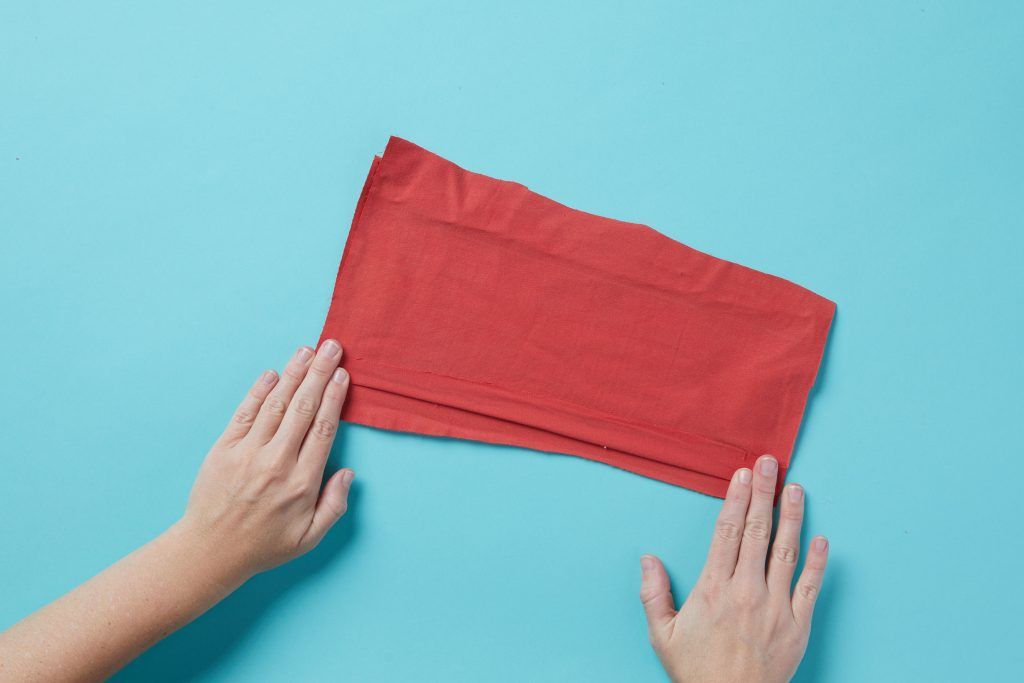 Fold one of the unglued sides toward the outside of the pouch to make a clean seam, and use the hot-glue gun to secure this flap in place. Repeat this step on the other side.


Step 6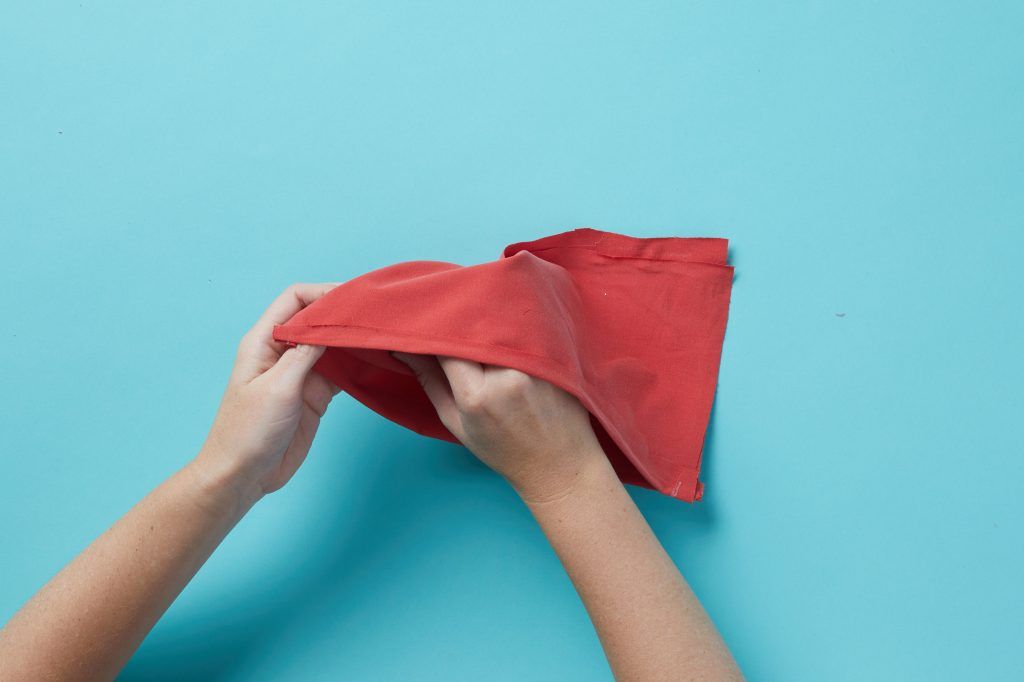 Once the glue has dried, turn the pouch inside out.


Step 7
Cut another strip of fabric from the pants, about 30cm long and 2.5cm wide.


Step 8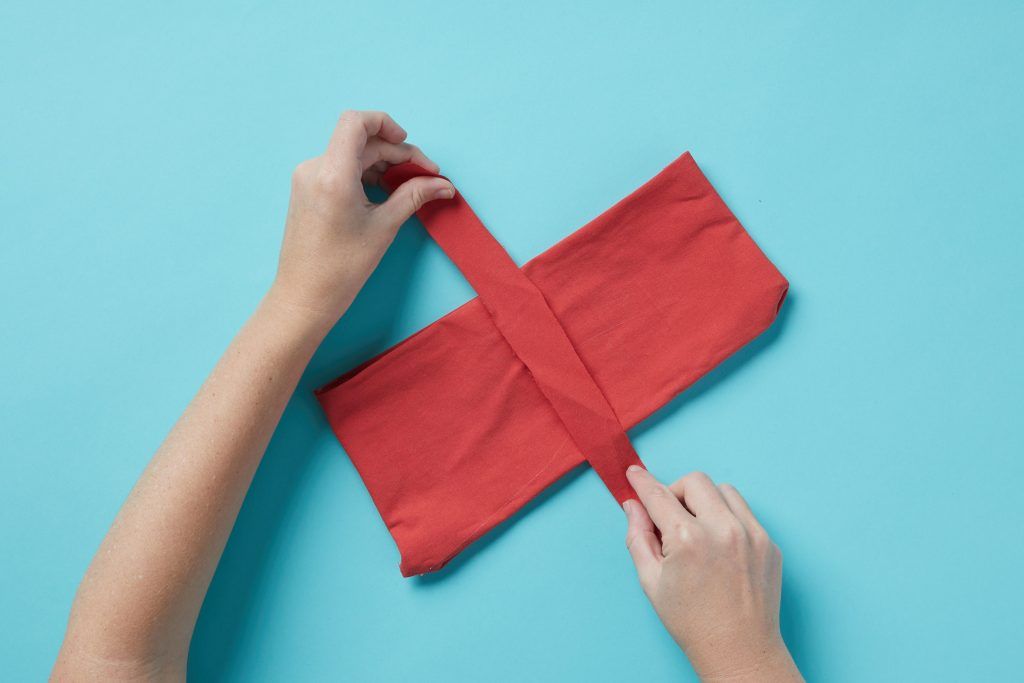 Place the pouch in front of you so the open end is at the top. Then put a small dab of glue in the centre of one side of the pouch and press the middle of the strip lengthwise at this point.


Step 9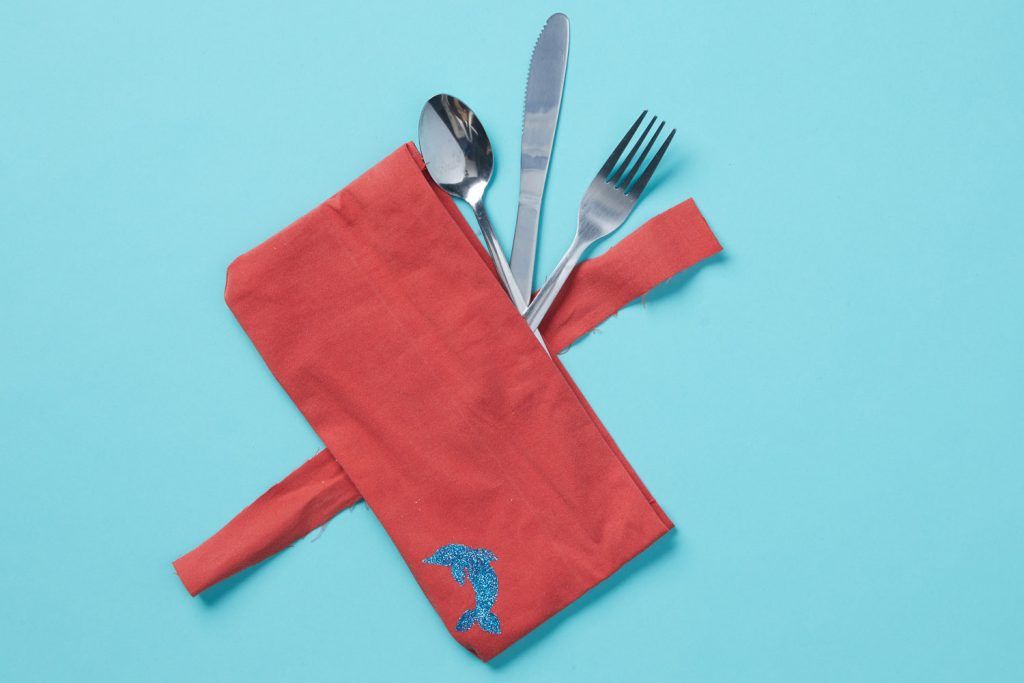 Decorate the outside of your cutlery holder with eco-friendly materials before packing your utensils in the pouch.


Step 10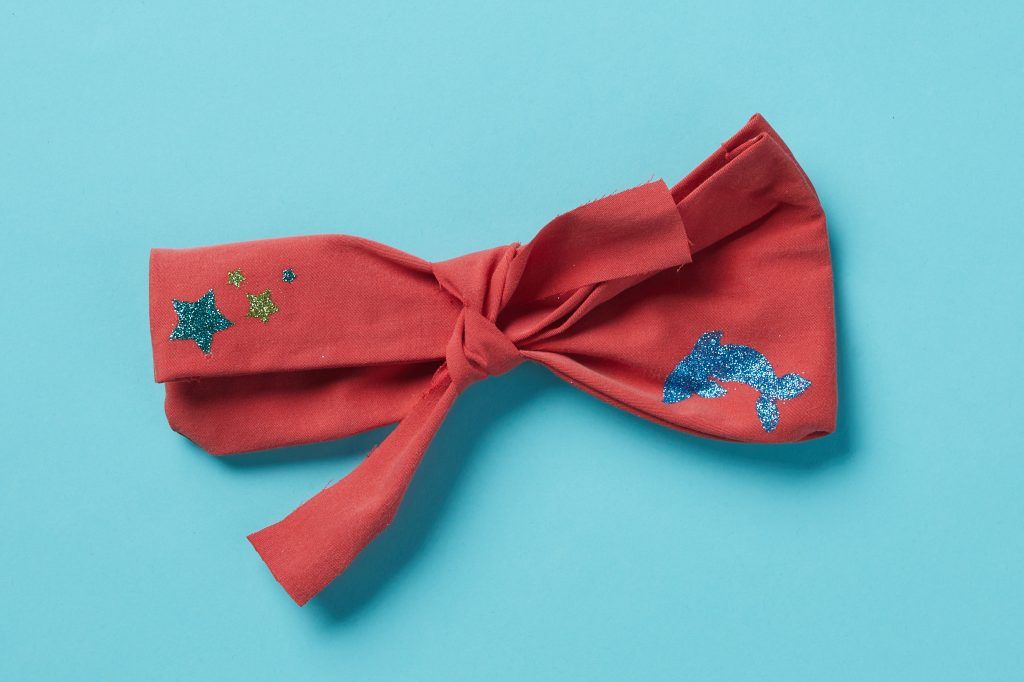 Roll your cutlery holder closed and tie it with the strip of fabric. And there you have it!
Be sure to pop your crafty cutlery holder in your bag the next time you eat out!

Did you enjoy finding out how to make a plastic-free cutlery holder? Have you had a go at making one?! Leave a comment below and let us know!


Photo credits — Mark Thiessen, NG Staff
More Like General Kids Club