Skye's petition to ban magazine plastic toys!
This young eco-hero is fighting to tackle plastic in publishing…
10-year-old Skye Neville from Fairbourne, Wales, is campaigning to stop plastic toy freebies being sold with children's magazines.
Skye loves reading her favourite kids' magazines, but hates that they come at a cost to the environment due to the free, often non-recyclable plastic toys on the front.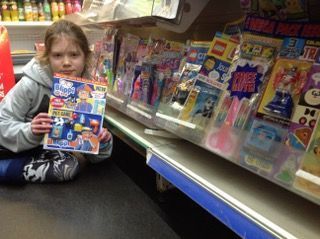 Many of these magazine toys – known as 'covermounts' – are thrown away, ending up in landfill. Some also have a large carbon footprint because they're produced in China. This makes them cheaper to make, but means they're transported huge distances to get them to the UK.
All in all, the tiny toys aren't good for our planet – and Skye has had enough of them.
Do you want to be a changemaker, like Skye? Join the Dirt Is Good Academy – an exciting new website for kids who want to make a difference in the world!
Plastic petition!
Skye knew she had to take action against the "pointless plastic toys" that flood through her letterbox each month…
So, taking inspiration from two young girls – who succeeded in petitioning McDonald's to remove plastic toys from its Happy Meals – Skye decided to launch a petition of her own. Her petition asks publishers to ban plastic toys on comics and magazines. After all, if McDonald's can do the right thing, Skye thought, why can't publishers?
"I just want the magazine", Skye writes on her petition page. "I don't want or need the cheap plastic toys which are either played with for a few minutes, or break on the first use and are thrown away."
Instead, Skye wants magazines to offer sustainable and ethical gifts – or no gifts at all.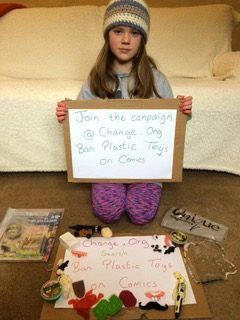 At the time of writing, her petition has received a whopping 64,000 signatures, and she's hoping to get many more! Even more excitingly, publishers and news companies are already taking notice of Skye's campaign. In February 2021, Skye's campaign was featured in her local newspaper, and she's now been written about by national publications, like the BBC!
Creating change
On the 23rd of March 2021, Waitrose announced its decision to no longer sell children's magazines containing disposable plastic toys. Magazine publishers have eight weeks to change their ways – or face being banned from the supermarket's shelves.
This decision was directly inspired by Skye's stand against plastic – what an amazing result!
What is Nat Geo Kids doing?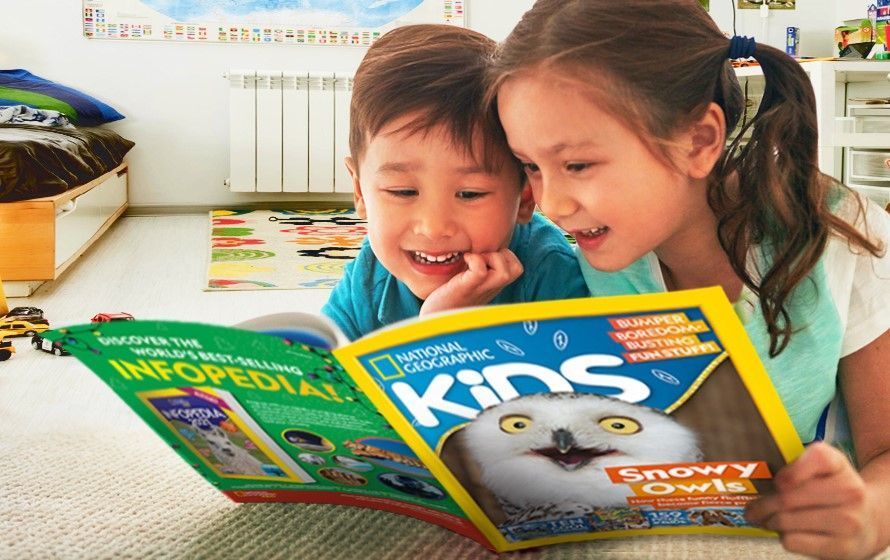 Here at Nat Geo Kids HQ, we've been working hard to clean up our act for some time now. We'll be honest with you, becoming green isn't always easy, and the challenges are harder in some countries than in others, but we're not going to let that stop us!
Over the past two years, we've made big changes to our UK and Ireland editions. We've switched the plastic bags our magazines used to come in for paper envelopes. We're switching our free gifts to plastic-free (including plastic-free packaging), and soon these will be made of paper or card.
Plus, we've moved the production of our free gifts to the UK. This means that all our items are produced locally, supporting UK businesses, and don't need to be shipped overseas to get here!
We're hoping to make these important changes to our magazines in Australia and New Zealand soon, too. Plus, we've still got a little further to go before we're completely plastic-free. For example, we still use a strip of sticky tape to attach gifts to the front of our magazines in shops. We're searching for an eco-alternative and we'll update you as soon as we have one!
Watch Skye's interview with Nat Geo Kids!
We sat down with this amazing young eco-hero to find out more…
Every voice matters!
All the changes that Nat Geo Kids have made for our planet, are thanks to amazing young kids like Skye and our Nat Geo Kids readers, who pushed us to do better. And it just goes to show, that speaking up for what you believe in really can make a difference!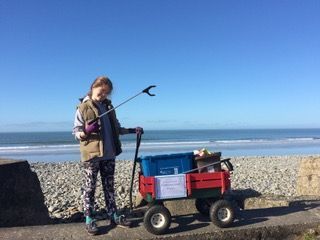 You can still sign Skye's petition here: change.org.
Did you know we have a FREE downloadable Plastic Pollution primary resource? Great for teachers, homeschoolers and parents alike!
So, what do you think? Would you be happy to give up plastic gifts for the sake of the planet, or will you miss the plastic freebies? Let us know by leaving a comment, below!
More Like General Kids Club