SPONSORED
Animals
Find it! Explore it!
National Geographic Kids Find it! Explore it! books are out from 1 April.
Meet incredible creatures from around the world with Animals Find it! Explore it! — the fun search and find fact book from National Geographic Kids. With colourful photos and lots of fun activities that kids will love. It's the perfect book for kids and grown‐ups to enjoy together!
Find it! Search the busy illustrated scenes to find more than 250 animals. From the Serengeti to the Amazon rainforest, the wild Arctic to British woodland they are sure to keep young readers entertained.
Explore it! Discover amazing facts all about the animals spotted. Did you know a giraffe has three hearts? That woodpeckers have very long tongues? Or that scorpions can glow in the dark?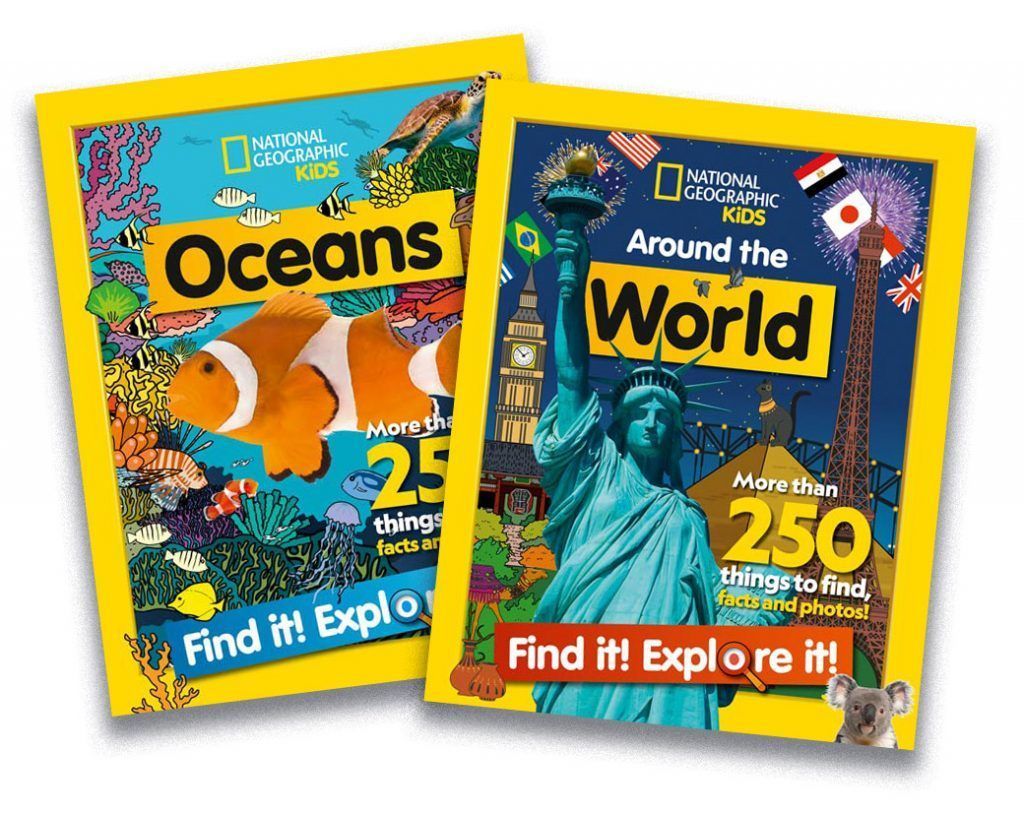 Also available in this series: Around the World and Oceans Find it! Explore it!
Available wherever books are sold
WIN BOOKS FOR ALL YOUR FAMILY!
This Easter, we're giving away a bumper bundle of books for you and your family to get stuck in to — including all three Find it! Explore it! books. Wow!