SPONSORED
IGGY PECK
AND THE MYSTERIOUS MANSION
The Questioneers return in this tremendous tale of mystery and treasure
Iggy Peck is an architect at his very core: When he's not making houses out of food, his head is up in the clouds, dreaming of design. So he's totally blown away when Ada Twist's Aunt Bernice inherits an old house from ice-cream mogul Herbert Sherbert that is filled with countless rooms from all his favourite architectural periods. But something's not quite right . . .
Everyone says the house is haunted, and it seems that a number of priceless antiques—which were supposed to help Aunt Bernice pay for the house's upkeep—have gone missing. If they can't find those antiques, Aunt Bernice might lose the house forever.
It will take all of Iggy's knowledge of architecture and the help of the other Questioneers—Rosie Revere, Ada Twist, and Sofia Valdez—to solve the mystery and find the treasure.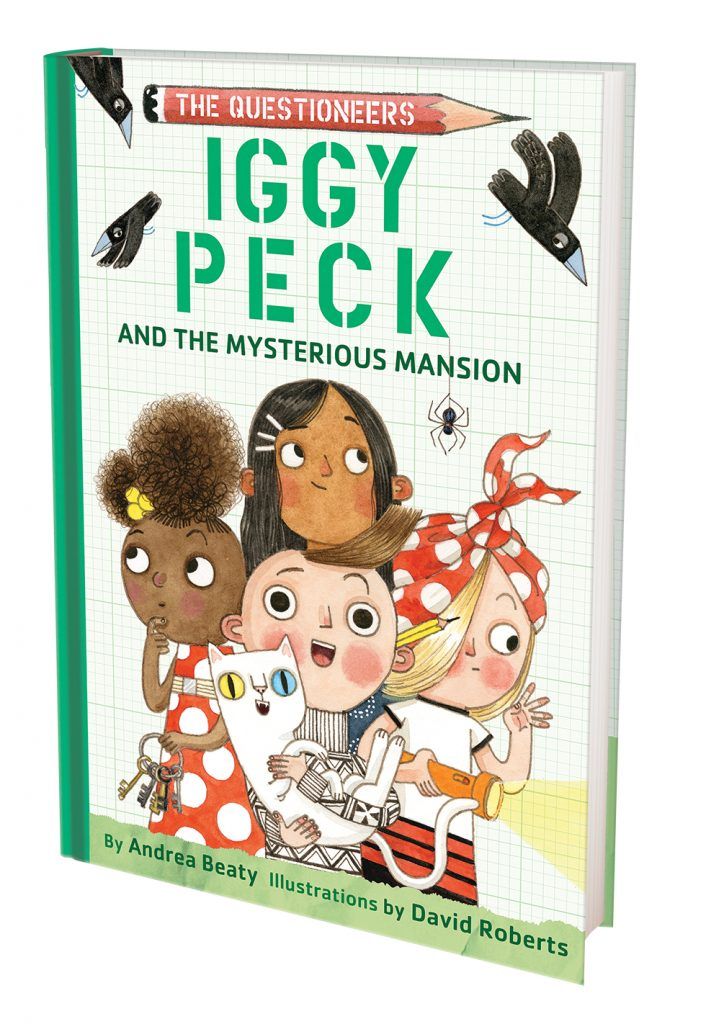 Iggy Peck and the Mysterious Mansion is out now!
MEET THE QUESTIONEERS
Iggy Peck – Amazing Architect
Some kids sculpt sandcastles. Some make mud pies. Some construct great block towers. That someone is our very own Iggy Peck. No one is better at building than Iggy, who once erected a life-size replica of the great Sphinx on his front lawn! He's been an architect since he was two, when he built a great tower—in only an hour—with nothing but diapers and glue! He uses anything he can find around his house or classroom to satisfy his insatiable passion for building. Either from his imagination or from famous structures around the world, nothing is too complicated for Iggy to construct.
Ada Twist – Stellar Scientist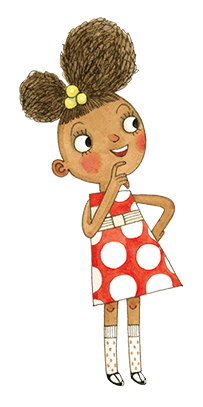 For curious minds who ask why? how? what? when? and then why? again and again, Ada Twist is no different, with a head full of questions. Not only does she think about things like why are there pointy things stuck to a rose? or why are there hairs up inside of your nose?, she takes it to another level with fact-finding missions and elaborate scientific experiments. Confidently uninhibited, Ada explores any mystery, riddle, puzzle, or quest with all the traits that make for a great scientist.
Rosie Revere – Bold Engineer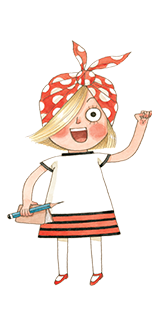 Where some people see rubbish, Rosie sees inspiration. We can often find her alone in her room, where she dreams of becoming a great engineer as she constructs countless inventions from odds and ends. Rosie's great-great-aunt happens to be Rosie the Riveter, who's unfinished goal to fly inspires Rosie to work on building a contraption to make her aunt's dream come true. With as many successes as Rosie has, there are some flops—but rather than quitting, she tenaciously pursues her ideas and works to improve on them each day.
Sofia Valdez, Future Prez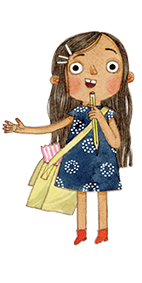 Meet Sofia Valdez, Future Prez! Sofia Valdez did as much as she couldfor her family and friends and her whole neighbourhood. A dreamer. A doer. A real-life go-getter. Most people like good, but Sofia liked better. Sofia Valdez is the latest addition to The Questioneers family! She is a strong community leader who stands up for what she believes in and in her new picture book, Sofia Valdez, Future Prez she helps fight for change in her community. You can be an activist just like Sofia!
ACTIVITIES
Keep busy with these awesome The Questioneers activity sheets.
COMPETITION
Find more super stories at abramsandchronicle.co.uk
© Illustrations David Roberts