Amazing places to visit this summer!
Check out our list of wild things to do in the UK and Ireland this summer!
Summer's here at last, gang! Be sure to make the most of your holidays by venturing out into the great outdoors. The UK and Ireland have loads of exciting places to explore, and awesome activities that you and your family can enjoy. Here are a few of NG Kids' favourites!
SCOTLAND
Be a cool kayaker!
Sound of Arisaig, West Coast
Fancy going for a paddle in the Atlantic? Well, grab a wetsuit and jump in a kayak! Sea kayaking is a fun-filled way to explore the ocean and see wildlife! If you're lucky, you may get to see otters, seals, eagles and even dolphins, minke whales or basking sharks. Amazing!
Go monster hunting!
Loch Shiel, Glenfinnan
You probably know about Nessie, the famous Loch Ness Monster, but have you heard of Seilag, the elusive beast that's said to live in Loch Shiel?! Well, cruise up this 30km loch for a look. Just in case she doesn't show, keep your eyes peeled for red deer on the mountain-sides, eagles in the sky and rare black-throated divers fishing near the shoreline. 
Enjoy the beach life!
Scotland-wide
There are hundreds of gorgeous sandy beaches to explore up in Scotland. Head to Dunnet Bay, near Thurso in the far north, for surfing, or St Andrews on the east coast for kite-surfing. But the gleaming white sandy beaches dotting the coastline between Arisaig and Morar in the west are some of the best in the UK! 
WALES
Go wild for waterfalls!
Brecon Beacons National Park, South Wales
Love exploring all that nature has to offer? Then this is the place for you! Located in the beautiful hills of South Wales, you'll get to follow tree-lined rivers as they wind down deep gorges and plunge over fast-flowing waterfalls. It's wild!
Super sand!
Bridgend County Borough, Wales
Do you love hitting the beach during the summer? Well, here's a special stretch of sand where you and your family are sure to have loads of fun! Approximately 5km long, Newton Beach is home to the Merthyr Mawr sand dunes, great for exploring wildlife – and racing down and jumping off for the thrill chasers amongst you! What's more, these dunes claim fame to the second highest sand dune in Europe, known locally as the 'big dipper'!
Travel back in time
Conwy, North Wales
This mighty stone fortress is a must-see for any budding young historian! Located on the Conwy Estuary on the north coast of Wales, Conwy Castle was built by King Edward I more than 700 years ago. Take a trip back in time as you walk round the soaring medieval walls and explore the castle's majestic halls, chapel and haunting towers! 
IRELAND
Giddy up for a wild ride!
County Antrim 
At Sheans Horse Farm you can jump on a horse and ride into the hills to enjoy breathtaking views of Northern Ireland's countryside — including the Giant's Causeway, Lough Foyle and the Sperrin mountains. You'll ride across quiet streams, hills and hollows – it's the perfect adventure for animal lovers! 
Have an island adventure!
County Sligo
Hop on a boat to Coney Island and you'll have loads of fun hillwalking, cycling and spotting wildlife. This awesome island got its name because it's home to a huge number of rabbits – 'coney' means rabbit fur! How many can you spot?! Then relax with a picnic or swim in Coney's crystal-clear waters. Splash!
Take a mystery tour!
County Wicklow
Join this tour in 'The Garden of Ireland' and you'll spend the day having a magical adventure, as you explore the beautiful county of Wicklow. From rolling hills to historic sights, you'll have a great time as you find out loads of fascinating facts, discover Irish culture and uncover some mysteries along the way, too! 
ENGLAND
Find a fossil!
Jurassic Coast, Devon/Dorset
Fancy a trip back in time? Well, this stretch of coastline, running from Exmouth in East Devon to Studland in Dorset, will take you back almost 185 million years! As you're exploring the beautiful beaches and craggy coves, be sure to keep your eyes peeled – because you may well find fossils hidden amongst the ancient rocks!
Size up Stonehenge!
Wiltshire
This ghostly circle of massive stones has towered above England's Salisbury Plain for 4,500 years! Exactly why ancient people hauled the six-metre high stones into a circle, and what this prehistoric monument means, remains a mystery to this day. But one thing's for sure – it's well worth a visit!
Explore the lakes!
Lake District, Cumbria
With glistening lakes, stunning coastline and mighty mountains, the Lake District is the perfect place to enjoy the great outdoors! Located in north-west England, this region is home to loads of amazing wildlife, too. Whether you trek, cycle or even sail, you'll have loads of fun getting up close with nature here!
More Like Countries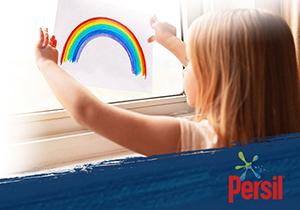 Home Is Good
Get messy, explore and appreciate nature, all from the safety of home!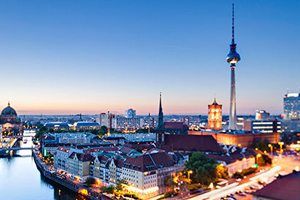 Find out all about the cool country of Germany…
Kick-off a new school term on the Caribbean Island of St Lucia…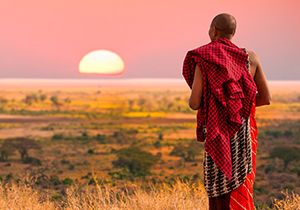 Find out all about Tanzania!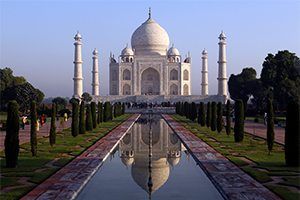 Learn about the vibrant culture of India…