10 brrr-illiant glacier facts!
Join us on an icy adventure…
Wrap up warm, gang, and join us here at Nat Geo Kids as we check out ten brrr-illiant facts about glaciers!
10 fab glacier facts
1) Glaciers are huge masses of ice that "flow" like very slow rivers. They form over hundreds of years where fallen snow compresses and turns into ice.
2) Glaciers form the largest reservoir of fresh water on the planet. In fact, they store 75% of the world's fresh water!
3) Today, glaciers cover around 10% of the Earth's total land area. During the last ice age they covered 32%. Brrrr!
4) Glaciers are usually divided into two groups – Alpine glaciers, which form on mountainsides and move downward through valleys, and Continental ice sheets, which spread out and cover larger areas.
5) The world's largest glacier is Lambert Glacier, located in Antarctica, measuring approximately 100km wide, 400km long and 2.5km deep!
6) Because glacial ice is so dense and compact, it often appears a bright blue colour!
7) The Kutiah Glacier in Pakistan has the record for the fastest glacier surge. In 1953, it moved more than 12km in three months.
8) Earth's two ice sheets cover most of Greenland and Antarctica and make up more than 99% of the world's glacial ice.
9) If climate change caused the Antarctic ice sheet to melt entirely, it is estimated that sea levels would rise by around 65m. That means that London would be lost underwater!
10) Glacial ice can be hundreds of thousands of years old, which makes it a valuable resource for assessing climate change. By extracting and analysing the ice, scientists can learn about what the climate was like on Earth thousands of years ago!
Photos: Getty Images UK
More Like Physical Geography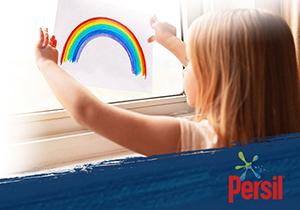 Home Is Good
Get messy, explore and appreciate nature, all from the safety of home!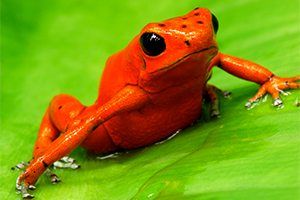 Join us on a tropical trip…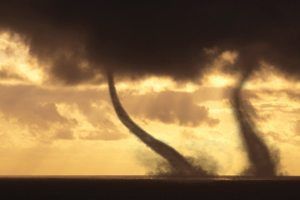 Learn about one of nature's most powerful forces!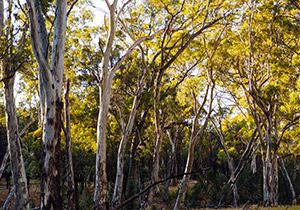 Learn about what causes bushfires and how you can help those affected…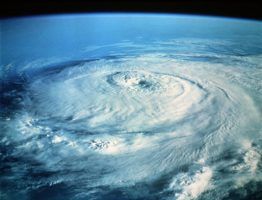 Ten Facts about Hurricanes!