Did Cleopatra really die from a snake bite?
Probably not, according to scientists…
Scientists have revealed that the Ancient Egyptian queen, Cleopatra, may NOT have died of a snake bite!
Cleopatra was the last female pharaoh of Egypt, and her legendary story has become one of the most hotly debated of all the Ancient Egyptian facts and secrets!
When the Roman Empire took control of Egypt in 44 BC, Cleopatra decided to take her own life rather than surrender it to the new Roman Emperor, Octavian.
As tradition has it, the queen smuggled a snake into her pre-built burial chamber, where she used its venom to kill herself and her two most faithful servants, Charmion and Eiras.
But new research has cast doubt on this story…
Clever snake experts and Egyptologists down at the University of Manchester have said that the suspected culprit – a cobra – couldn't possibly have been small enough to be concealed in a small basket, as the story claims.
Cleopatra's legendary last moments might all be a fib!
A cobra is typically 1.5m long, and experts say that it would have been difficult to sneak a snake of that size into Cleopatra's tomb without raising a few eyebrows!
They believe that even if the snake had been smuggled in, it would have been "impossible" to use a snake bite to kill two or three people.
Andrew Gray, an expert on amphibians at Manchester Museum said, "Not only are cobras too big, but there's just a 10% chance you would die from a snake bite: most bites are dry bites that don't inject venom."
Snakes save their venom for when they most need it – during hunting and for protection – so the scientists don't believe that one snake would have delivered three fatal bites one after the other – yikes!
So how did Cleopatra die? Well, scientists are still deciding! Many believe she may instead have taken a cocktail of poison – but who knows if we'll ever discover the last queen of Egypt's dying secret?
Did you know that we have a FREE downloadable Cleopatra primary resource? Great for teachers, homeschoolers and parents alike!
More Like Egypt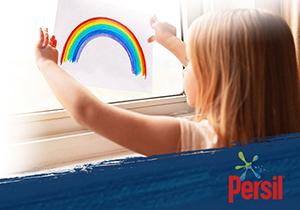 Home Is Good
Get messy, explore and appreciate nature, all from the safety of home!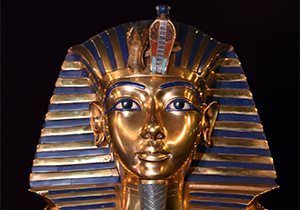 Discover the secrets of the ancient 'Boy King'…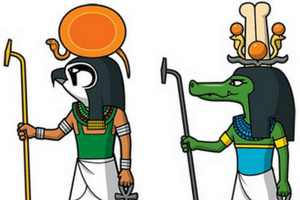 Meet five supernatural beings from Ancient Egypt!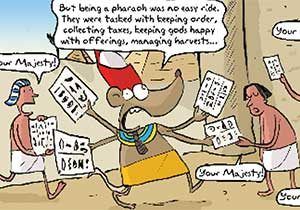 Join Max the time-travelling mouse in our Mini Histories Comic…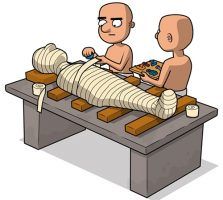 Discover how the Ancient Egyptians made mummies!