NASA's Curiosity Rover spots a 'mouse' on Mars!
Are there really rodents on the red planet?
This mouse-shaped shadow was caught on camera by a NASA robot…
Check it out NG Kids fans – it looks like we might have found a red planet rodent!
Scientists have long questioned whether there is life on Mars, and by the looks of these latest pictures, there very well might be…
NASA's Curiosity Rover (a robot exploring the landscape on planet Mars), seems to have spotted something rather unusual among the usually uninhabited and rocky Martian landscape.
A UFO you might think? A three-headed fish, even? Nope, the pictures show what seems to be a small, fluffy mouse – just hanging out on Mars.
While there's no official word from NASA about the Martian mouse, amateur astronomer Joe White posted the pictures on his YouTube channel, saying he thinks he's spotted a mouse in the Curiosity Rover's recent footage.
He wrote alongside the video: "A possible very large mouse or other rodent on Mars in Gale Crater – sitting on a ridge, plain as day. It is probably an optical illusion but seems to have big ears, nose and eyes. It resembles a very large mouse or jerboa in appearance."
But hold on to your hats space lovers, because it looks as though the little critter might just be a figure of our imaginations, as many people believe the shadowy image to simply show a mouse-shaped rock.
The Curiosity Rover touched down on Mars on 6th August 2012 and has been on a special space mission to explore the red planet ever since. Scientists are using the car-sized robot to study the Gale Crater, an old meteor site on Mars!
For years scientists believed there was no chance of finding life on Mars, due to its thin atmosphere and freezing winter temperatures – which can be as cold as minus 130°C! But in September 2015 scientists announced they had found salt water on the planet's surface, leading them to think there could be life on Mars – just probably not in the shape of a mouse!

Cool, eh? What do you think, is it a mouse or a rock? Let us know by leaving a comment below.
More Like Space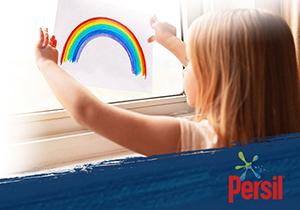 Home Is Good
Get messy, explore and appreciate nature, all from the safety of home!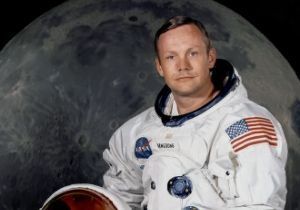 Check out our ten top facts about Neil Armstrong…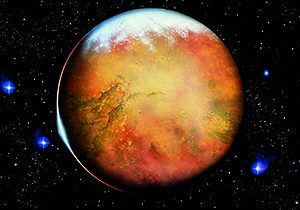 How much do you know about the Red Planet?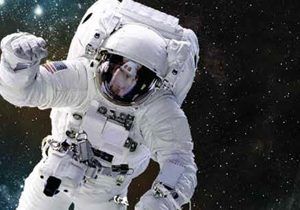 Space travel with Dr Karl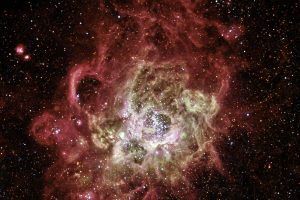 Check out 10 top facts about our universe!