SPONSORED
Meet Gregory and the Grimbockle!
Underneath Gregory's nose lives a creature called the Grimbockle…
Get ready for a wild adventure, gang, as we get the facts on the new book, Gregory and the Grimbockle!

What's it all about?
Gregory and the Grimbockle is a tale about another world within our own.
It's a world of mysterious magical devices, cockroaches that can be ridden like horses and the invisible threads that connect all of humanity.
Gregory is a ten-year-old boy who thinks he must be the most unfortunate boy who ever lived. He barely has any friends and is the subject of jokes and jabs from his often horrible sister. If that isn't bad enough, poor young
Gregory has recently developed an enormous and most peculiarly shaped mole beneath his nose.
Imagine Gregory's surprise when he finds out that his mole is not just a mole, but is actually a humpy crumpy portal of skin that hides a creature called the Grimbockle.
What is a Bockle?
A very fine question, indeed. The Grimbockle is just one of the many strange little creatures called Bockles tending to the mysterious threads that connect all humans from one to the other. It is a very important job, and one that has long been carried out with incredible secrecy. That is before this one particular night and a most extraordinary turn of events.
So begins a most peculiar sort of adventure where Gregory learns all about the Bockles and the mysterious threads called exoodles that connect us all to one another…
A Grimbockle-y Wordsearch!
A Grimbockle-y Colouring-In!
Meet the Creators!
AUTHOR: Melanie Schubert is a scriptwriter and songwriter for the New Zealand performing arts company, Gobsmacked. She lives in a small, cosy apartment with her beloved husband Filip, a shelf of books and a peculiar assortment of Japanese paraphernalia. For as long as she can remember, she has been staring out of windows, losing herself in daydreams, and pursuing her belief that she must carve out and follow her own path in life.
ILLUSTRATOR: Abigail Kraft is forever nine years old, believes in magic, and likes to draw pictures. She has decided, a childish spirit is her favourite avenue to creativity, so she fills her days with music, family, giggles, daydreams, and animated movies. Then (in true, childish fashion) she cries, grumbles, and sighs her way through unpleasant work, and shows her mom as soon as she's made something she's proud of. Most of all, she loves her Creator, who gave her a super fun life and promises her eternity in the most funnest place of all.
COMPOSER: Jared Kraft is a composer for film and media. His passion for music began with experience through listening, moved to expression through piano and eventually arrived at creation through composition. He finds his purpose and inspiration in his perfect Savior, his loving wife, and his wonderful family, and will always value the timeless phenomenon in which organized noise is translated into a universal language.
For stockists visit newwrinklepublishing.com. Also available at readings.com.au – shipping Australia-wide.
More Like Book Club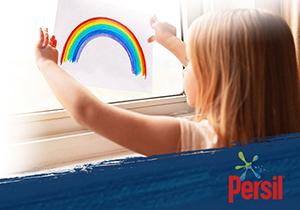 Home Is Good
Get messy, explore and appreciate nature, all from the safety of home!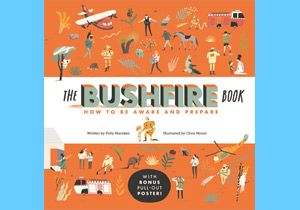 Learn why there's no need to fear the flames in this new book by author Polly Marsden and illustrator Chris Nixon…
What makes you who you are?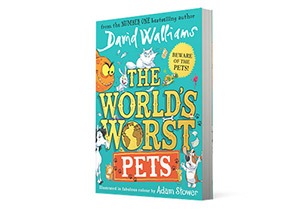 Ten tales to make you howl with laughter!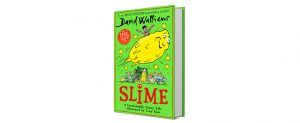 Welcome to the Isle of Mulch, where all the grown-ups are horrible and love nothing more than being mean to children…