Meet Earthshot prize finalist, Vinisha!
She's determined to clean up India's air pollution…
14-year old Vinisha Umashankar is creating BIG change in the fight against air pollution and climate change! Let's find out about the awesome invention that earned her a place in the Earthshot prize finals…
What's the problem?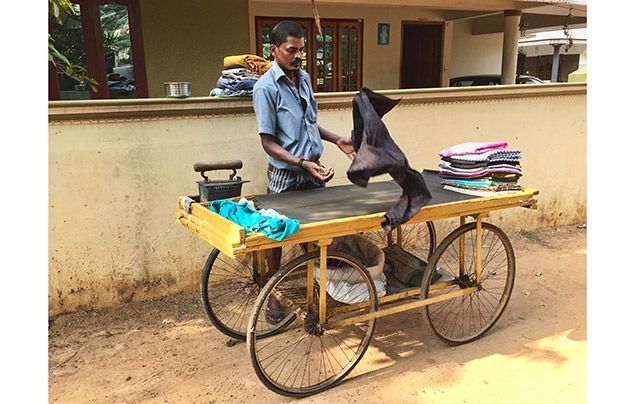 Each day in India, around 10 million ironing vendors take to the roadside, pressing clothes from their carts and burning up to five million kilograms of charcoal in the process.
HOW DOES THAT WORK?

Ironing vendors use a metal iron kept warm by hot charcoal to smooth clothes against the flat surface of their cart, which is like a giant ironing board! Customers wait while the clothes are pressed, and pay for the service.
In Vinisha's hometown of Tiruvannamalai, these carts are everywhere! One day, on her way home from school, Vinisha noticed an ironing vendor dumping used charcoal in a bin. 'Surely that can't be good for the city?', she thought.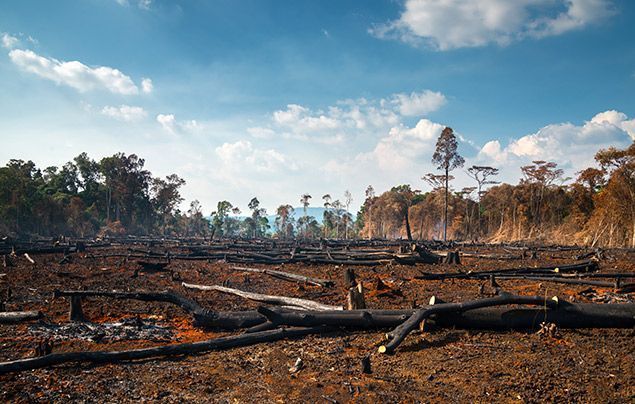 Curious, Vinisha decided to do some research. She found that people working at ironing carts often become ill with lung disease, as the charcoal polluted the air around them. Plus, huge numbers of trees are cut down to make the charcoal, so using it contributes to deforestation, too.
Having learned this startling information, Vinisha decided to do something to help. Using all her science knowledge, she started inventing…
How is Vinisha helping?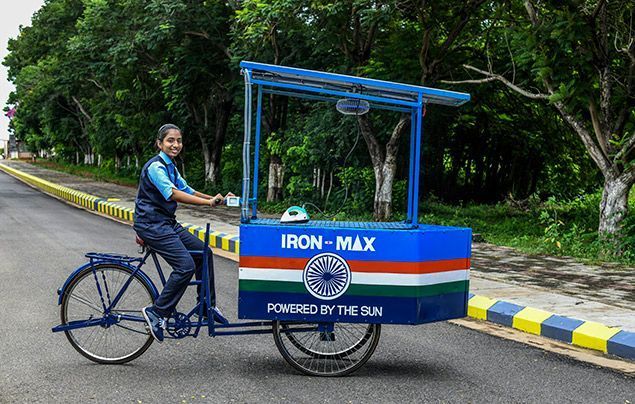 After lots of hard work, Vinisha created a solar-powered ironing cart, fuelled by clean energy from the sun! Her ingenious iron can work for six hours after just five hours' charge. And guess what? It's pollution-free! That makes it more environmentally-friendly, and safer for vendors, too. Yay!
Vinisha is hoping to manufacture her cart in India, and sell it at an affordable price, so that vendors can easily make the switch from charcoal to solar power. Ideally, she'd also love to send her clever creation to other countries in Asia and Africa, to help their vendors make the change, too.
AWESOME EARTHSHOT PRIZE!

Vinisha is a finalist for the 'Clean Our Air' category of Earthshot prize, a global environmental award. Read all about the award, and other finalists, on their website: Earthshot Prize 2021.
Image credits: The EarthShot Prize.
What would you design to help save the planet? Let us know in the comments below!
More Like General Kids Club