Let's make a change: habitat destruction!
Learn why it's so important that we protect out planet's natural habitats…
From leafy forests and flowery meadows to stretching plains and swampy wetlands, our planet is full of amazing natural habitats that are super important for life on Earth! Sadly though, human activity is causing some serious damage to these precious places – and it's a problem we need to solve, fast! Let's find out more about habitat destruction…    

Why are habitats important?
Natural habitats provide a home for lots of wonderful wildlife species – including tiny insects, colourful birds, fascinating reptiles and marvellous mammals! And they play a huge role in keeping our planet safe and healthy – much more than you might think.
Earth's thick forests and vegetation are essential for cleaning our air. They absorb huge amounts of carbon dioxide (which contributes to global warming) and release precious oxygen. Forests, meadows and wetlands also help to keep Earth's water clean, and soil fertile. What's more, they protect the land from floods and storms and even provide useful ingredients for medicines. So we really do need them!
What's the problem?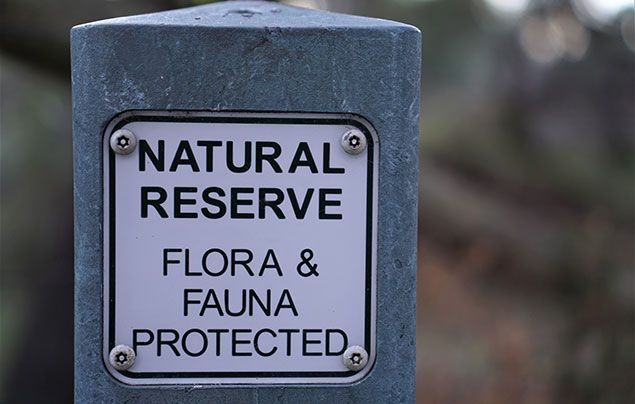 Sadly, over time, humans have destroyed lots of natural habitats to make way for cities, transport systems, factories, mines and farms. This has meant clearing land by chopping down vast areas of forest and draining vital wetlands. And here's the thing: when we destroy habitats, we're not just losing these beautiful natural places, we're losing all the important things they provide for the planet.
Clearing forests means more carbon dioxide is released into the air, causing climate change and more extreme, dangerous weather. Destroying natural habitats also puts the species that live there in serious danger, threatening our planet's biodiversity.
Biodiversity refers to all the living things on our planet – including humans, animals, plants and even microscopic organisms, like bacteria! Believe it or not, all Earth's lifeforms are connected – and through nature's perfect balance we exist and thrive together. But since all living things depend on each other, losing even one single species can affect everything else around it – like a jigsaw puzzle with missing pieces. So it's vital we protect the natural world and every species that calls it home!
What can we do?
Luckily, there are lots of eco-warriors working hard to protect and restore natural habits all around the world. One such person is Ivanna, a KidsRights young Changemaker from Mexico!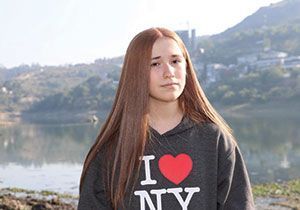 Read all about Ivanna's ongoing environmental mission in Mexico!
JOIN THE MOVEMENT!

Check out the Dirt Is Good Academy and join other kids who are making the world a better place!
How you taken part in any rewilding projects? Leave a comment below and let us know!
More Like General Kids Club