Meet young Changemaker, Ivanna!
She's determined to keep habitats safe for people and wildlife!
When her community's water source came under threat, young Changemaker Ivanna was determined to take a stand! She organised a petition with over 19,000 signatures to save this habitat from destruction, and now there's no stopping her…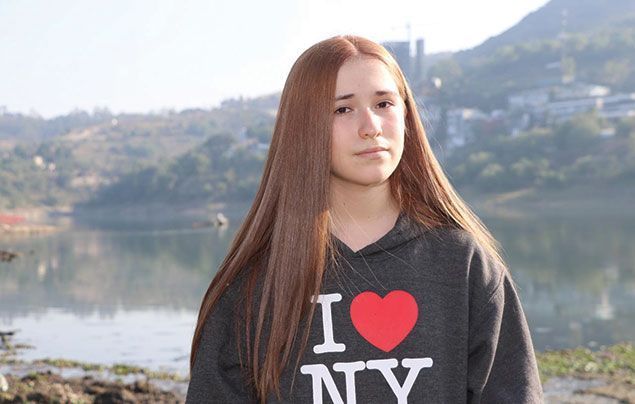 It's Ivanna!
Fast facts about Ivanna!
Name: Ivanna Ortega Serret
Age: 13
From: Mexico
Passionate about: preserving wetlands, climate change, and clearing up natural areas for people and wildlife!
What needs to change?
Ivanna lives near the Madín Dam, a huge reservoir that used to provide her community with safe, clean water to drink and use. The reservoir was also used for recreational activities like kayaking, and a thriving ecosystem of birds, fish, and other animals lived there.
Sadly, in 2019, the money needed to keep this habitat safe ran out. As the community couldn't afford to keep the area safe and clean, construction companies began to dump sewage and waste into the water. Fast-growing water lilies infested the water's surface and soon took over the entire ecosystem! As a result, many fish died, the local bird species disappeared, and the water was no longer safe for people to use.
How Ivanna is helping!
Ivanna couldn't stand to see the reservoir in such a bad state, so she decided to take action! At 12 years old, she approached CONAGUA – the company that monitored the area – and asked them to clean up the dam. Sadly, they said they couldn't help her without evidence that other people cared about Madín Dam, too…
But Ivanna didn't let that stop her! She created a petition and started spreading it far and wide. It called for CONAGUA, the government, and other important authorities to clean up their act and help make the dam a safe, clean place for people and wildlife once again.
Amazingly, over 19,000 people signed in just two weeks, which meant the authorities had to sit up and listen! The government allocated a total of 21 million pesos (around a million dollars) to remove all the waterlilies from the dam. Yay!
CONAGUA sent just 6 workers to clear up the 65 hectares of water, so Ivanna and her community decided to help out and get stuck in, too! Her team organised clean-ups in all the areas they could safely reach, using ropes and nets to haul the lilies out of the water. Amazing!
Thanks to Ivanna's efforts, the reservoir is now lily-free! She's turned her attention to stopping sewage dumps in the lakes, in an effort to encourage wildlife to return to Madín Dam. Her latest petition already has over 70,000 signatures!
You can be a Changemaker, too!
Ivanna's hard work will have a lasting impact on her community. Her decision to make a difference has paid off, and she's determined to keep making change in the future. And guess what? You can become a Changemaker too, with the Dirt Is Good Academy! Learn about our planet's precious habitats and you can help protect them!
Sign up today at The Dirt Is Good Academy!
What do you think about Ivanna's awesome petition? Let us know in the comments below!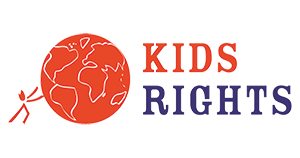 KidsRights is an awesome charity that finds, funds and supports young people that want to make a difference in the world! Each year it hosts the International Children's Peace Price – awarded to a child that defend the rights of other children around the world. Cool!
More Like General Kids Club