Your guide to plastic-free snacking!
Check out our tasty plastic-free snack guide…
We all enjoy a tasty treat every now and then! But have you noticed that a lot of yummy snacks come in all kinds of plastic packaging – much of which can't be recycled?
Not all plastic is bad – and some types of food need plastic to keep them fresh and safe for us to eat! But we can make choices in our diet that can help us reduce the amount of plastic waste we produce. Let's take a look at three ideas for some delicious, plastic-free snacking!

Trail mix!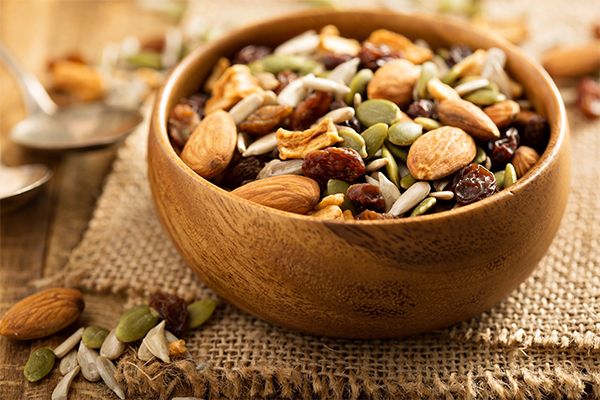 On your next family trip to the supermarket, buy your favourite treats in bulk and store them in glass jars – this will save on plastic packaging. Then when you're feeling peckish, simply mix them together in a bowl and enjoy! You can even sprinkle your mixture with sea salt, cinnamon or another of your favourite spices for more flavour. Check out these ideas for ingredient inspiration:
– Pretzels
– Nuts like almonds, pistachios, walnuts, hazelnuts or peanuts
– Dried fruit like raisins, sultanas, apricots or banana chips
– Chocolate chips
– Whole-grain cereal
– Desiccated coconut

Stove-top popcorn!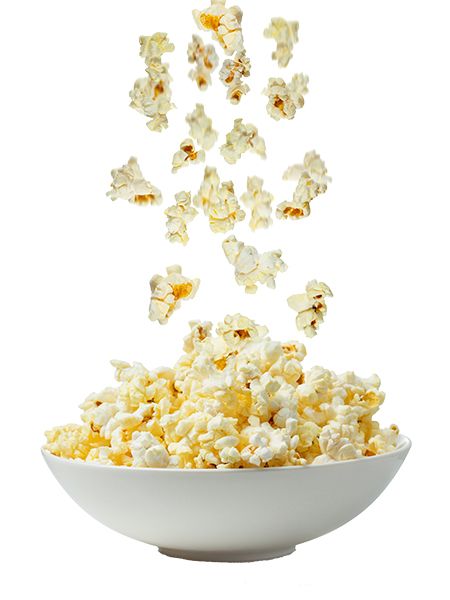 The perfect plastic-free snack for movie night! Get your parents to give you a hand in the kitchen, then tuck into this tasty treat in front of your favourite film…
What you'll need:
– Paper bag of popcorn kernels
– A big pot with a lid
– Stove/hob for heating
– Cooking oil
– An adult to help
1) Pour a splash of oil into the pot, using just enough to cover the bottom.
2) With the help of an adult, warm the pot on the hob over medium heat.
3) Pour in enough popcorn kernels to create one layer on the bottom of the pot.
4) Cover the pot with the lid.
5) After a few minutes, listen for popping sounds! When the popping slows, remove the pot from the hob, take off the lid and pour the popcorn into a bowl.
6) Top off your treat with salt, melted butter or other spices. Yum!




Baked apples
Apples are a delicious, healthy snack to crunch into! Check out how you can turn this fab fruit into a super-sweet treat for a special occasion…
What you'll need:
– Apples (be sure to buy them loose, not in plastic packaging!)
– Oven (or microwave) and oven-proof dish
– Brown sugar, butter and cinnamon
– An adult to help
1) Grab a parent and preheat the oven to 180°C (you can use the microwave to heat the apples instead, if you prefer).
2) Carefully cut the apples in half, then scoop out the core.
3) Put the apples in an oven-proof baking dish, then spread a tablespoon of brown sugar and a tablespoon of butter on the inside of each apple half. Then sprinkle the apples with cinnamon.
4) Bake the apples in the oven for about half an hour (or in the microwave for about three minutes), or until the fruit softens. Sweet!



Did you enjoy our guide to plastic-free snacking? Have you tried making any? Do you have any of your own recipes? Leave a comment below and let us know!


Photo credit:
Trail mix photo — Elena Veselova, Shutterstock
Popcorn photo — Melica, Shutterstock
Apple photo – Max Narodenko, Shutterstock
More Like General Kids Club