SPONSORED
Insects
Find It! Explore it!
Meet insects from around the world with this fun search and find fact book from National Geographic Kids.
Find it!
See if you can spot marvellous minibeasts hiding in this book's busy illustrated scenes. You'll journey to all kinds of environments from British Gardens to the Amazon Rainforest, Australian Wetlands to dry deserts where you'll find more than 250 incredible insects!
Explore it!
Then, discover amazing facts all about the creatures you spot! For example…
Did you know that a bee's wings can beat over 200 times in a second? That there may be as many as 2.5 million species of insect in the rainforest? Or that forest bugs change colour with the seasons?
With colourful photos and lots of fun activities that kids will love it's the perfect book for kids and grown-ups to enjoy together!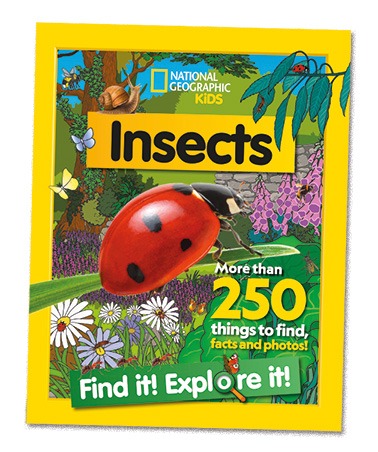 OUT NOW!
Find out more at natgeokidsbooks.co.uk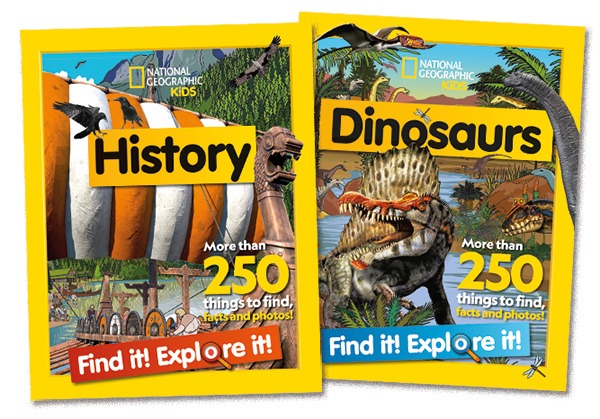 There are also two other new books in the Find it! Explore it! series: History and Dinosaurs
WIN A BUMPER BUNDLE OF NAT GEO BOOKS
This Easter, we're giving away a bumper bundle of books for you and your family to get stuck in to — including all three Find it! Explore it! books. Wow!