Greta Thunberg facts!
Discover how a young eco-activist from Sweden inspired a global movement…
Meet the teenager whose one-person protest sparked a worldwide climate revolution! Discover more about this young eco-hero in our top ten Greta Thunberg facts…
Who is Greta Thunberg?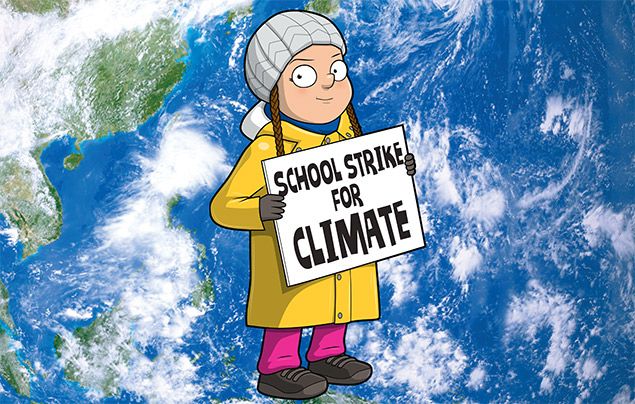 1) Greta Thunberg is an environmental activist. She was born in Stockholm, Sweden, in 2003. When she was eight, she started learning about climate change. The more she learned, the more baffled she became as to why so little was being done about it.
2) At the age of 11, Greta became so sad about climate change that she temporarily stopped speaking!
3) Greta has Asperger syndrome, a condition that affects how people socialise. But Greta views her condition as a positive, calling it her "superpower"! She says it helps her see the world in black and white, and that there are "no grey areas when it comes to climate change."
4) In August 2018, Greta decided to take action. Instead of going to school, she made a large sign that read 'SCHOOL STRIKE FOR CLIMATE', and calmly sat down outside the Swedish parliament. Her aim? To make politicians take notice and act to stop global warming.
5) Greta was inspired by teenage activists in Florida, USA, who were protesting to end gun violence. Read more about the School Strike for Climate protests that Greta inspired!
6) Greta's strike was picked up by the Swedish media, and the word started to spread. Soon enough, tens of thousands of students from around the world joined her #FridaysforFuture strikes – skipping school on Fridays to protest against climate change.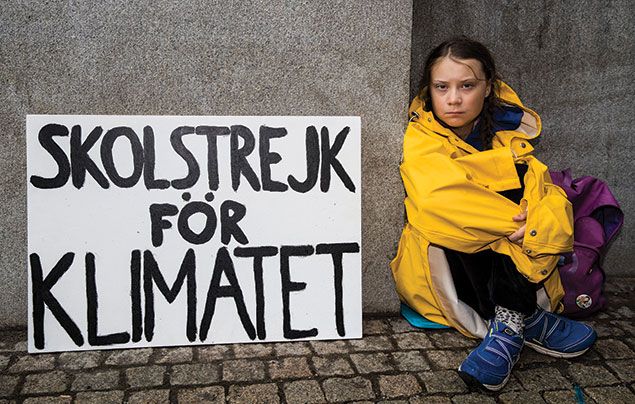 7) In March 2019, climate campaigners across the world, and inspired by Greta, came together to co-ordinate the first Global Strike for Climate. It was huge – over 1.6 million people from 125 countries took part! There are further global strikes planned for September this year.
8) Since her strike began, Greta's life has become a whirlwind! She's given rousing speeches to politicians, to the EU parliament, the UK parliament, to protesters and more. She's appeared in documentaries and had loads of books and articles written about her. She's even been nominated for a Nobel Peace Prize!
9) In August 2019, Greta travelled on a wind and solar-powered boat from Plymouth, UK, to New York, USA – the journey took 15 days! Greta will be at the United Nations Climate Action Summit in New York, where she'll demand action from world leaders.
10) Greta has named Rosa Parks, the civil rights activist, as one of her greatest inspirations. In the 1950s, Rosa sparked a civil rights movement that improved the lives and treatment of millions of African Americans.
What do you think of our Greta Thunberg facts? Let us know by leaving a comment, below!