10 tips to reduce plastic pollution
Find out what you can do to reduce your plastic waste…
Did you know that every year 400 million tonnes of plastic is produced? And every year over 8 million tonnes of plastic ends up in our oceans?! This is bad news for our planet's wonderful wildlife, who get trapped and tangled in our plastic waste – and even eat it by mistake. It's time to take action!

We all need to work to together to reduce plastic pollution and keep our planet a clean, safe place to live. And there are lots of small things we can do to make a big difference…


10 tips to reduce plastic pollution
1) Say no to plastic straws. Animals may gobble up straws they find in their natural habitat, mistaking them for food. These small bits of plastic make them sick, and leave no room in their swollen bellies for real food. Use reusable straws made from bamboo, metal or glass – or why not make your own colourful paper straws?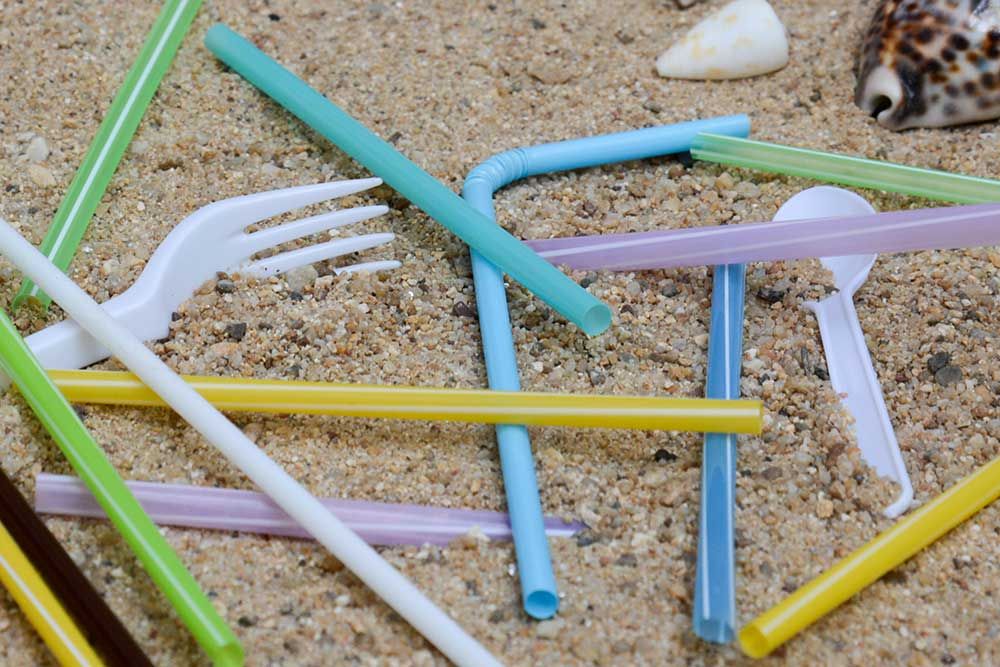 2) Use a reusable water bottle. Nearly one million plastic drink bottles are sold around the world every minute! Instead of buying a bottle of water, fill up your reusable flask at the tap or a water fountain – you'll produce less plastic waste and save some money, too!
3) Avoid plastic carrier bags. Did you know it takes more than 20 years for a plastic bag to decompose? Make sure you and your family take reusable bags with you on your next trip to the shops.
4) Snack on fruit, instead of crisps or sweets. Fruit fills you up in a healthy way, and there's no extra plastic packaging. Switching your snack to fruit means you'll be looking after your body as well as the environment. Cool!
5) Make green goody bags for your next birthday party. Instead of filling your party bags with plastic yo-yos and other toys for your friends, give homemade tasty treats (like fudge) and eco-friendly gifts, such as paper notebooks and flower seeds.
6) Eat your ice cream from a cone. By ditching the cup and spoon you'll reduce your plastic waste – and you'll get to enjoy a crunchy, tasty treat, too!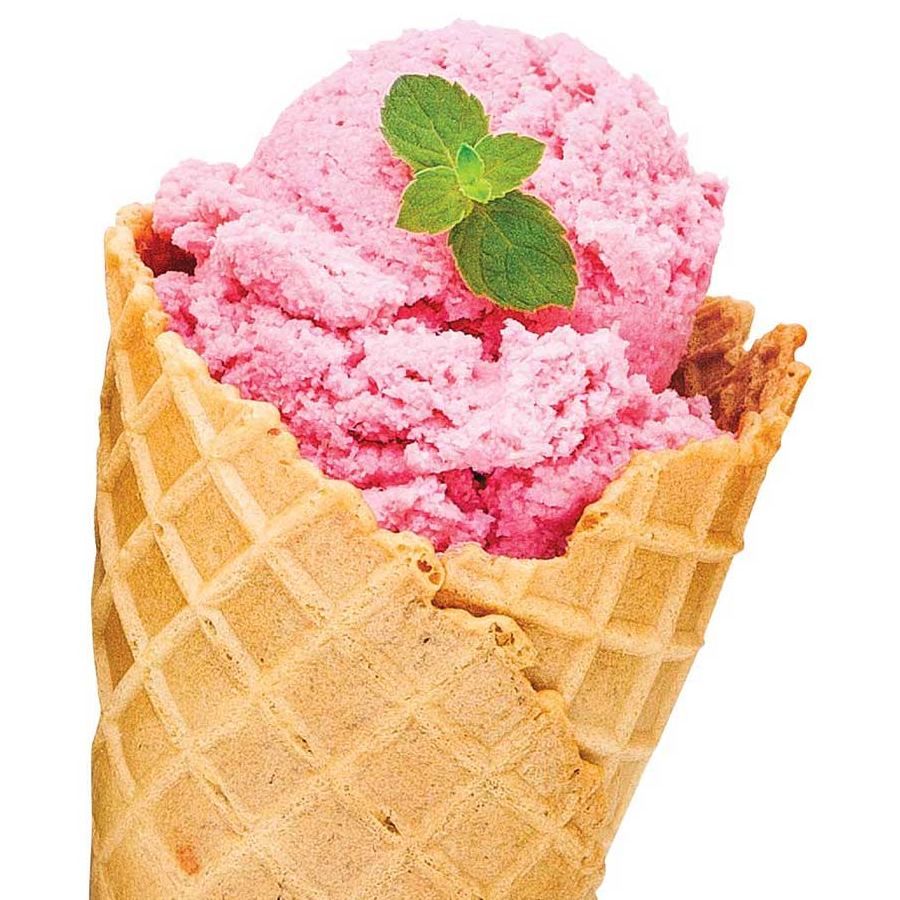 7) Buy in bulk. When it comes to food shopping, buying little and often requires more plastic packaging than buying lots in one go! Encourage your family to shop for snacks, cereal and pasta in the bulk, then store it in reusable glass jars for when you need it.
8) Pack an eco-friendly lunch for school and trips out. Be sure to use reusable containers, and switch from cling film and food wrap to sandwich pockets and beeswax wraps.
9) Never litter! Sometimes you have to use plastic – and that's okay! But you should always reuse and recycle whenever you can, and never leave plastic in the environment. Rubbish left on the ground often blows into ponds and rivers, eventually making its way to the ocean.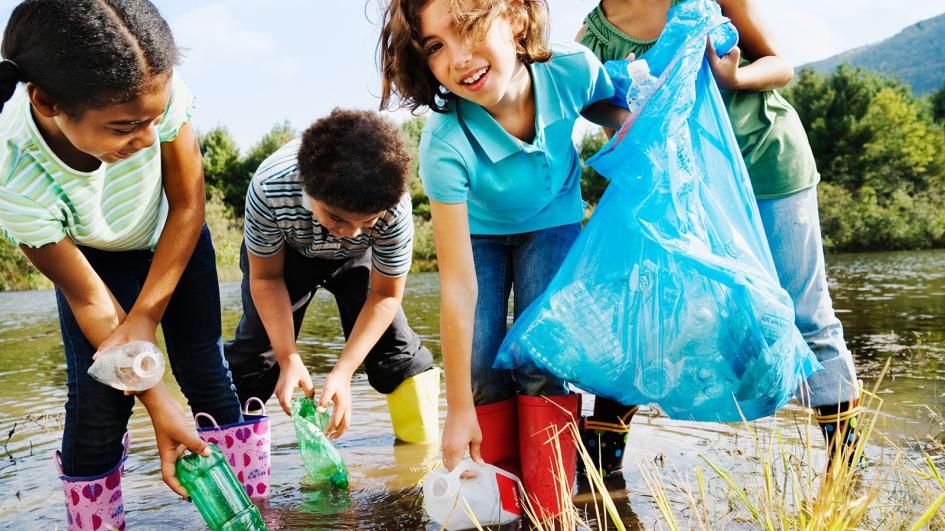 10) Go litter picking! Grab a parent, head outside (perhaps to your local pond or river?) and help keep the natural world clean by picking up rubbish! But be careful – always wear protective gloves and never grab anything that looks sharp or dangerous.
Did you like our tips to reduce your plastic pollution? What have you done to help reduce your plastic waste? Leave a comment below and let us know!

Words: Allyson Shaw, NG Staff (text adapted)
Photo credits:Straws and utensils on sand photo — Kanittha Boon, Shutterstock
Ice cream cone photo — Kerdkanno, Shutterstock
Kids cleaning up river photo — Fuse, Getty Images
More Like General Kids Club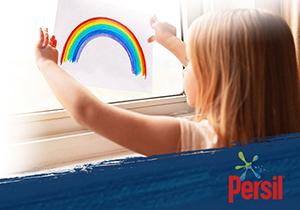 Home Is Good
Get messy, explore and appreciate nature, all from the safety of home!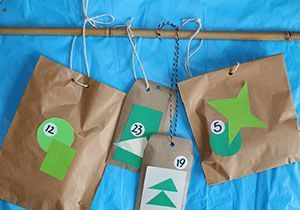 Get ready for the festive season with this cool craft!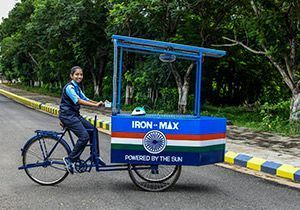 She's determined to clean up India's air pollution…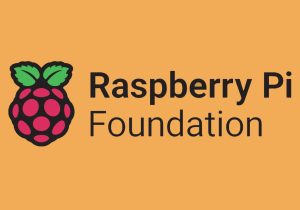 Learn coding skills with over 250 free projects on the Raspberry Pi Foundation Projects website.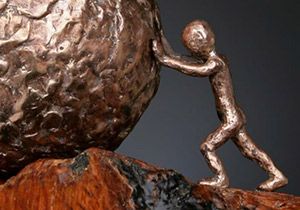 Watch the amazing award ceremony…