SPONSORED
Lyle, Lyle Crocodile
Josh's life is transformed when he meets a loveable, singing crocodile hiding in his attic!
When Josh Primm's family move to New York, he finds it hard to fi t in at his new school. But it's not long before he forms a VERY unexpected new friendship – with a huge crocodile hiding in the attic!
Luckily, Lyle isn't like other crocs: he wears a scarf and enjoys taking baths and eating caviar. Fancy! And while Lyle can't talk, he CAN sing – he just loves to perform!
Lyle settles in well to life with the Primms – until the family's horrid neighbour Mr. Grumps calls Wildlife Control. Oh no!
Can the Primms – and Lyle's bizarre owner Hector P. Valenti – save the music-mad reptile before he's taken away?
Get ready for the hilarious new movie Lyle, Lyle, Crocodile – in cinemas BOXING DAY
MEET LYLE'S FAMILY!
They're an unusual bunch…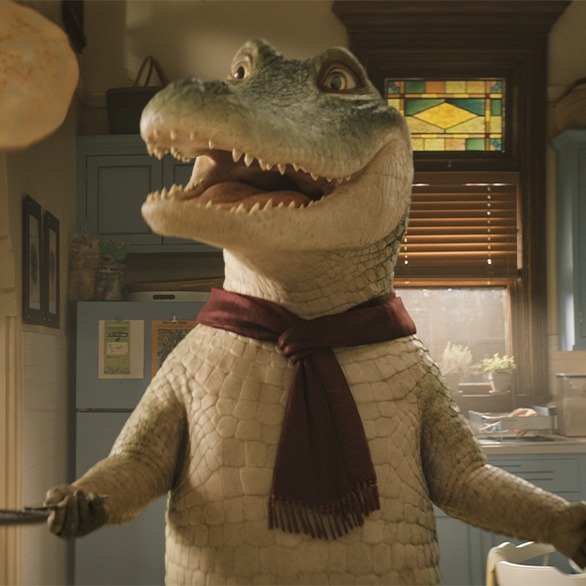 LYLE
Although Lyle is agiant, scaly croc, he's very caring and helps people become their truest selves. Instead of speaking, he expresses himself through song.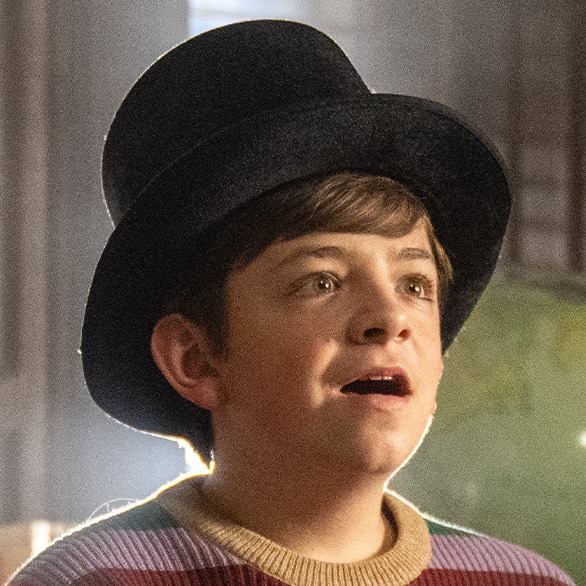 JOSH
Twelve-year-old Josh is a very cautious kid. But when he finds a singing crocodile in his attic, he's finally inspired to take chances, embrace risks and live life to the fullest.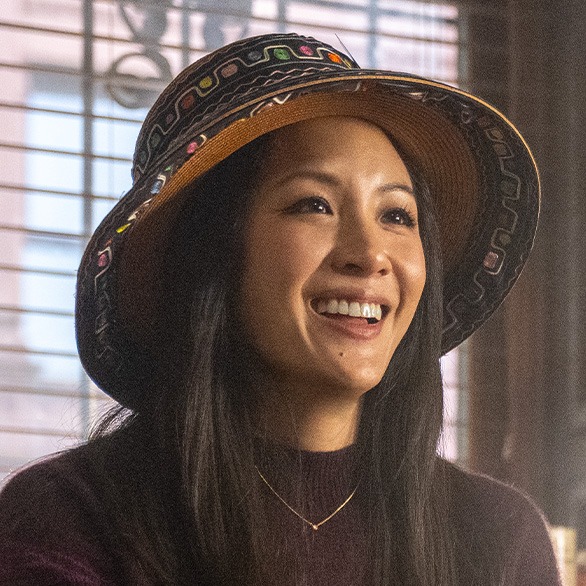 MRS PRIMM
A successful cookbook creator, Mrs Primm has taken time off work to hang out with Josh. She struggles with the slower pace of life – until Lyle helps her look at things in a new way.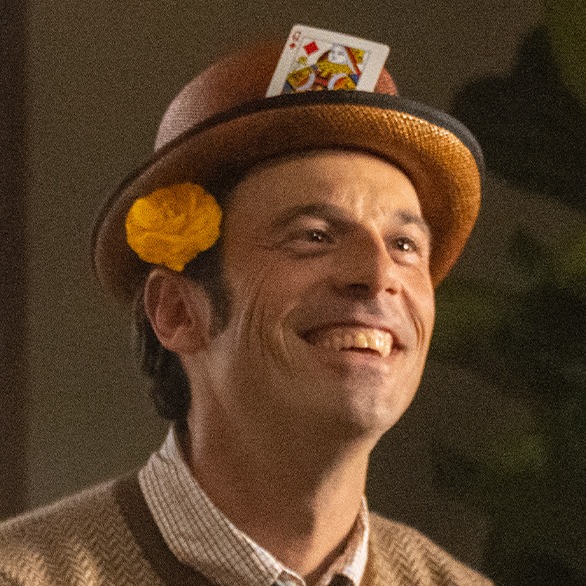 MR PRIMM
Mr Primm was a wrestling champ until he gave it up to care for Josh. Now he's a bit of a pushover. Thankfully, Lyle is on hand to help him find his inner warrior once again.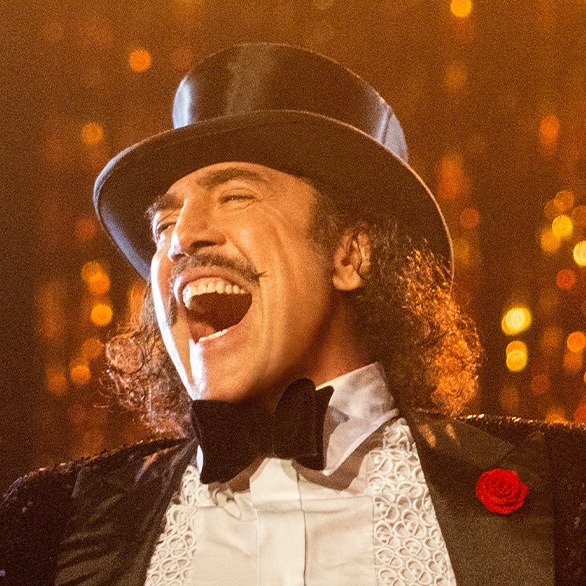 HECTOR P. VALENTI
This larger-than-life performer is at the end of a failed run of one-man shows when he discovers singing baby crocodile Lyle. But as Lyle grows, their relationship gets complicated…
BITESIZED CROC FACTS
Loveable Lyle might have some unusual habits for a crocodile – like singing and scoffing caviar – but real-life crocs are still very cool…
1. Forget caviar – real crocodiles gobble rocks! The stones help grind up their food, and allow them to stay underwater for longer.
2. These reptiles have been living on our planet for 200 million years. They live in Africa, Asia, Australia and the Americas.
3. Saltwater crocodiles are the largest of the 13 croc species. They can grow up to a mighty 6.5m in length!
4. Crocodiles can grow up to 8,000 new teeth using their lives.
CROC QUIZ
Stars of the film Javier Bardem and Shawn Mendez sat down with conservationist Robert Irwin for a quiz about all things croc. Check it out below…
WIN LYLE, LYLE CROCODILE PRIZES!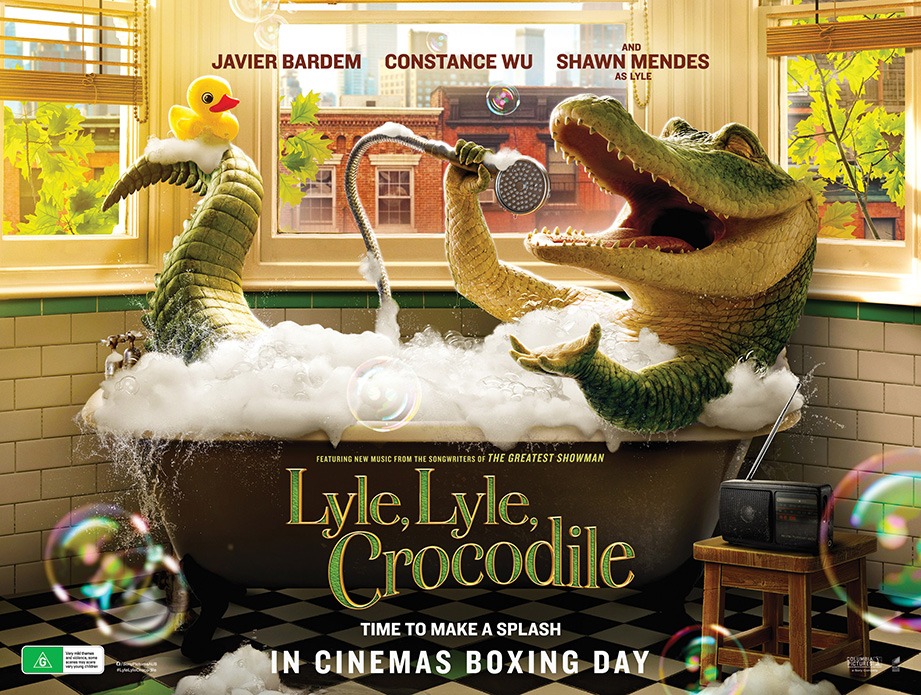 @2022 Columbia Tristar Marketing Group, Inc. All Rights Reserved.