SPONSORED
Storm Boy!
Get set for adventure with this summer's most unforgettable movie, Storm Boy!
Get set for adventures with this summer's most unforgettable movie, Storm Boy, in cinemas 17 January! Based on the beloved book, Storm Boy is a timeless story of an unusual and unconditional friendship.…
…
What's Storm Boy about?
'Storm Boy' has grown up to be Michael Kingley, a successful retired businessman and grandfather. When Kingley starts to see images from his past that he can't explain, he is forced to remember his long-forgotten childhood, growing up on an isolated coastline with his father. He recounts to his grand-daughter the story of how, as a boy, he rescued and raised an extraordinary orphaned pelican, Mr Percival. Their remarkable adventures and very special bond has a profound effect on all their lives.
Storm Boy is a timeless story of an unusual and unconditional friendship.

Meet the characters!
STORM BOY – portrayed by Finn Little
Storm Boy is a loner by necessity — his father Hideaway Tom has moved him to the remote Coorong, where they live a type of self-imposed exile. He's at a crucial stage of his life, on the cusp between being a boy and approaching adolescence. When Storm Boy meets Fingerbone Bill and takes charge of three orphaned pelicans, he begins to connect deeply with himself and with his environment. His experiences with the pelicans, particularly Mr Percival, will teach Storm Boy not just about the quality of love and true friendship, but hard truths about nature and an unforgiving side of how the world works.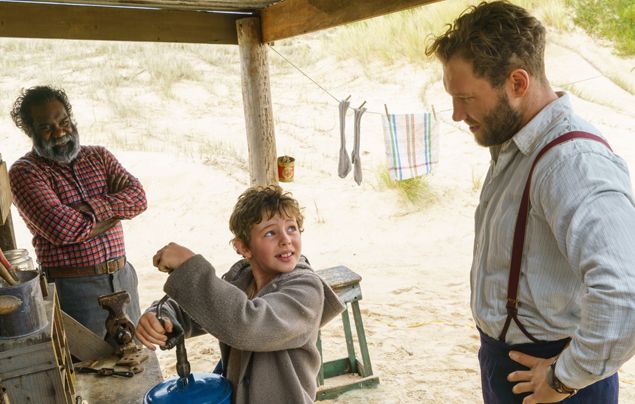 HIDEAWAY TOM
Hideaway Tom is a protective father to Storm Boy, driven by personal tragedy to live a pared back life in a humble, weather-beaten shack.
FINGERBONE BILL
Fingerbone Bill lives alone at a campsite not far from Hideaway Tom's shack. At first Storm Boy is cautious of the stranger, who he's seen before at the water's edge, but they meet and a bond begins to form. The two are quickly thrust together to rescue the orphaned pelican chicks.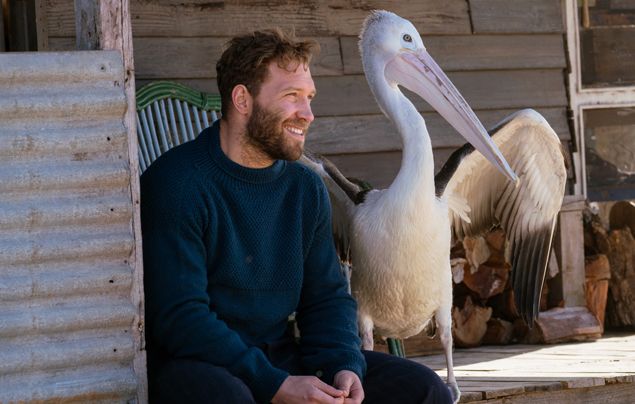 MICHAEL KINGSLEY
Michael Kingley, a year shy of 70, is one of four directors of King Pastoral Holdings. He returns from what he calls his 'walkabout' — ticking global destinations off his bucket list — and travels to Adelaide to vote in an important board decision to lease Pilbara land to a mining company. Michael's son-in-law Malcolm Downer thinks the decision will be a fait accompli. With his granddaughter Maddy in an agitated state over the pending decision and its environmental impact, Michael relates to her the story of Mr Percival and his own youthful incarnation as Storm Boy. Through the process of telling the story, Michael experiences a connection to himself and the world around him that he hasn't felt since leaving the Coorong to be 'properly educated'.
MADELINE
When we first meet Michael Kingley's 16 year-old grandaughter Maddy, she's a young woman filled with outrage, directed at her father Malcolm, who is engineering the mining lease of the Pilbara farming land. A fervent impulse to protect the natural landscape runs through her veins; her grandfather, as Storm Boy, fought the hunters; in this generation, Maddy fights her father. Maddy, like Storm Boy, has also experienced profound personal loss, and the layers of grief under the surface of her aggression confront Michael. The character wasn't in Thiele's original novella, but this parallel relationship in the present day narrative triggers the need for Michael to tell the story of Storm Boy to Maddy, to heal and to give forward direction to them both.
Q AND A WITH FINN LITTLE!
NG KIDS: The director picked you from about 60 boys who auditioned for the part of Storm Boy. Why do you think you got the part?
FL: I don't know why, but I'm really glad Shawn Seet did! I'm the luckiest boy in Australia to land such an iconic role.
NG KIDS: How did you feel when you got the role?
FL: We found out that I had been cast as Storm Boy a week before my 11th birthday, it was the best birthday present ever! We were elated; and shocked; and screaming and crying… jumping up and down in our lounge room. It was extremely emotional. It seems so surreal even now.
NG KIDS: Tell us a bit about your character in the film?
FL: Storm Boy is lonely boy who lives with his Dad in the Coorong. He is doing his best to adjust to life after the death of his Mother and sister. When he finds some pelican pinkies (small chicks) he finds a distraction and a real purpose for himself. I think Stormboy needed the pelicans as much as they needed him.
NG KIDS: What was the best thing about playing the character, Storm Boy?FL: Storm Boy is a kid who lives in a natural world. I loved being in the Coorong and watching the wildlife every day, it's a very special place, so to get to share that amazing adventure with an incredible film crew is a once in a lifetime opportunity.
NG KIDS: How are you and Storm Boy similar?
FL: I think we are similar because we wear our hearts on our sleeves – there's great freedom in being able to do that, and we both feel a deep connection with nature and all it's wonders.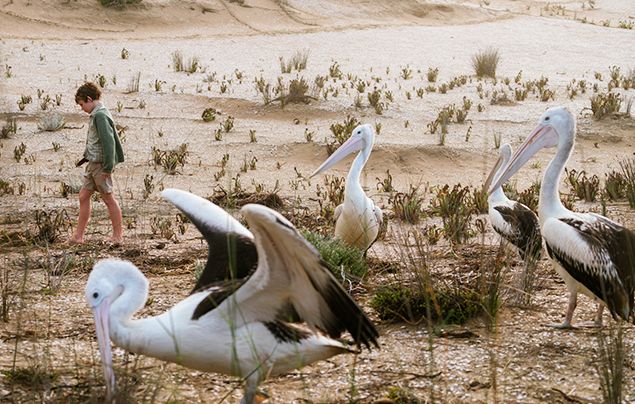 NG KIDS: Storm Boy takes good care of orphaned pelicans. Did you work with real birds?
FL: Yes, those "pinkies" (small chicks) "downies" (getting their fluff and feathers) and older pelicans are all real. It was incredible to see them growing. They are so helpless when they hatch – it's an innate sense of wanting to make sure they are ok.
NG KIDS: What was the hardest part?
FL: The hardest part was enduring the cold, being a Queensland kid I had never experienced those temperatures before. But I loved it! Then when it was finished – the hardest part was saying goodbye.
NG KIDS: What did you learn personally from working with the animals?
FL: Just to be patient. You have to be very calm and quiet so the birds are relaxed. It's a natural thing to want to engage with the animals but you have to step back and wait till the time is right.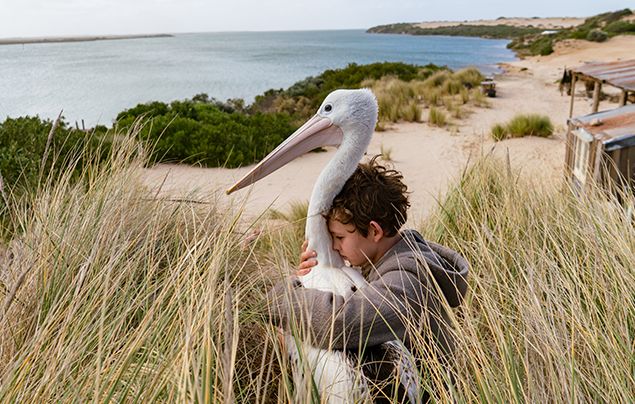 NG KIDS: Are there any animals you'd like to care for if you could?
FL: I think we all need to care for all the animals in the world.
NG KIDS: What do we learn about nature in the film?
FL: To take care of it. Always. We are so privileged to live in such a beautiful country I want to see it look like that forever. Our film crew took our own keep cups with us on location, we made a real effort to minimise our impact on our environment. It's simple things like this that we can all do that will make such a difference.
NG KIDS: Tell us why we should see the film?
FL: I think you will see a little bit of yourselves in it – whether you are young or old. I think you will come out of the cinemas with hope in your heart.

Watch the trailer!
More Like Movies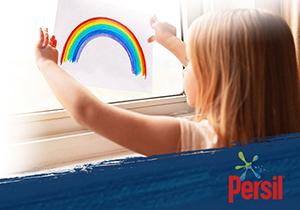 Home Is Good
Get messy, explore and appreciate nature, all from the safety of home!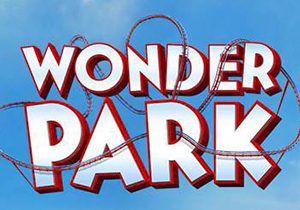 Get set for this season's best adventure movie, Wonder Park!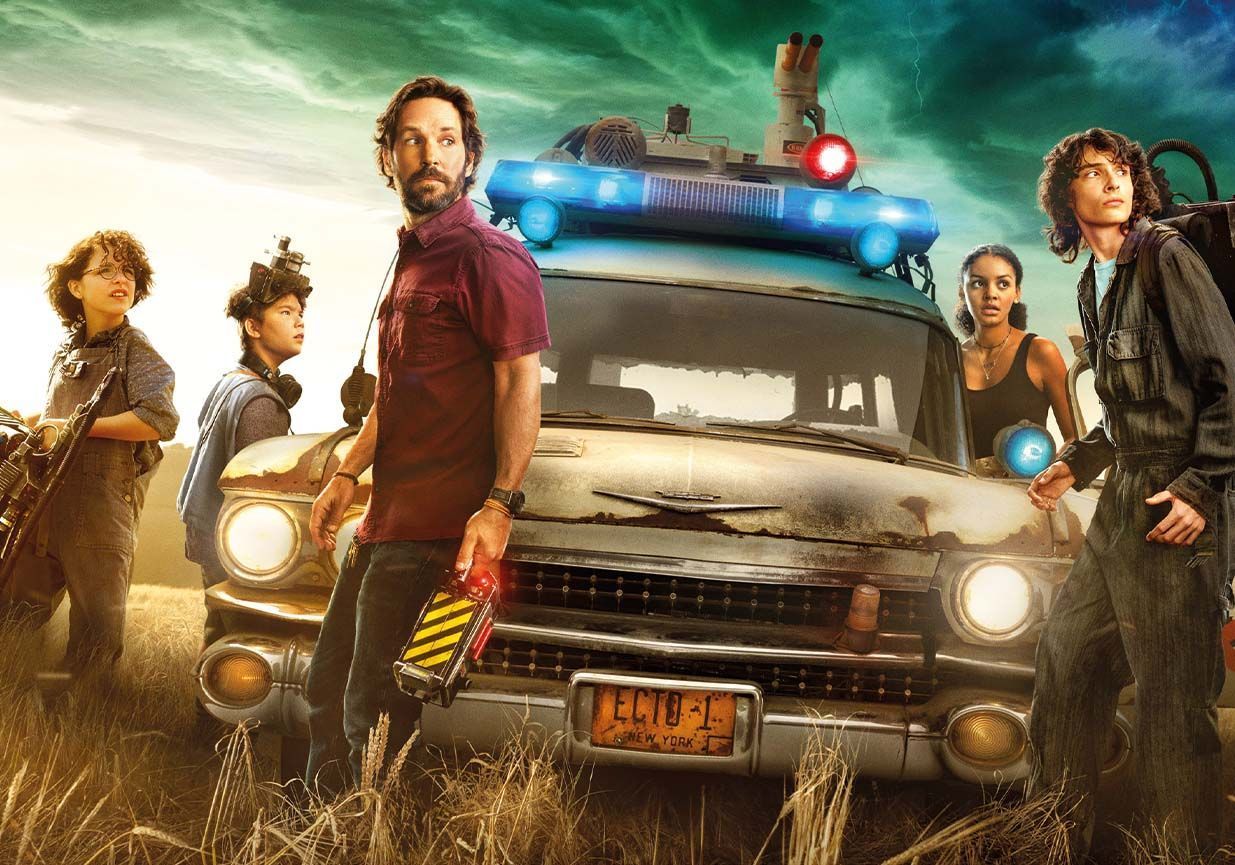 Get ready to return to the Ghostbusters universe in this awesome new adventure!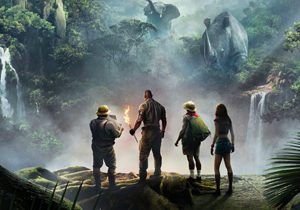 Get ready for a wild adventure gang, with new film Jumanji: Welcome to the Jungle!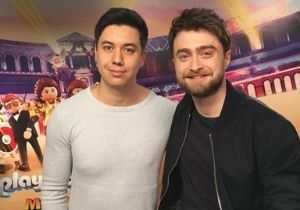 Our Staff Writer, Alex, met up with amazing actor, Daniel, to chat about his role in PLAYMOBIL: THE MOVIE…