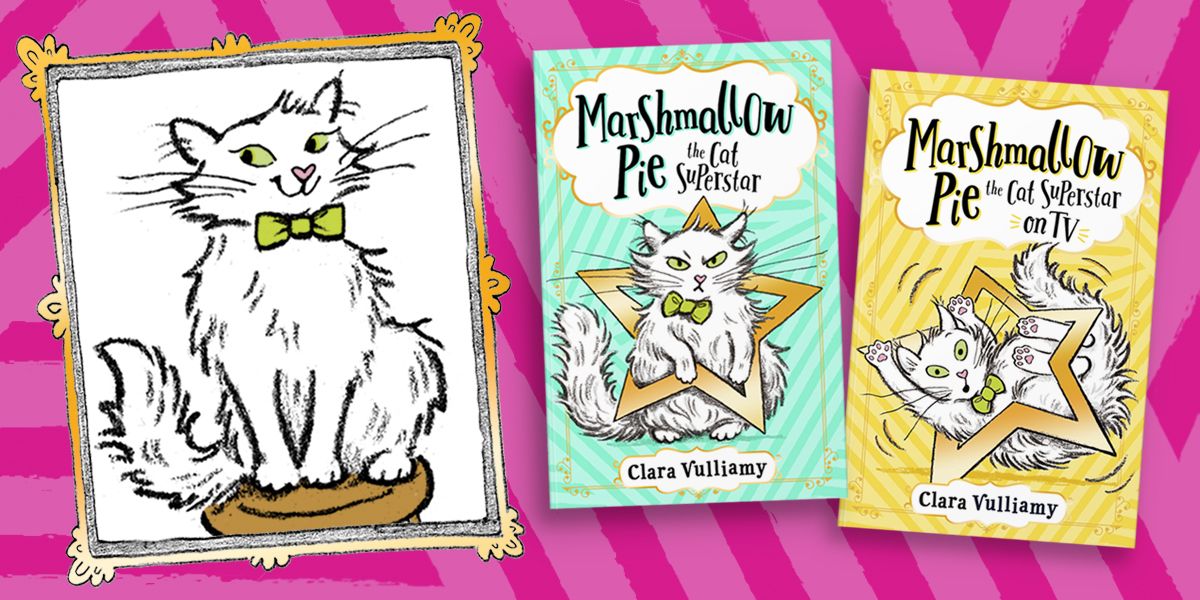 Win Marshmallow Pie books and a pet portrait
Competition closes at 23:59 on
17 September 2020
Get ready for heaps of feline fun and madcap mischief in the hilarious series by author-illustrator Clara Vulliamy!
Meet Marshmallow Vanilla-Bean Sugar-Pie Fluffington-Fitz-Noodle – or just Pie for short (it's a bit easier to say!). A big, fluffy, grumpy cat, Pie loves nothing more than the easy life – lazing in the sunshine, eating shrimp crunchies and annoying Buster, the dog downstairs. But his new owner, Amelia, has exciting plans for her pet – she wants to turn him into a superstar! There's one problem, however – Pie has a BIG personality…and he's already a star, thank you very much!
In the second book in this series, Amelia's plans are falling into place – Pie has landed a role on TV! But it turns out he won't be the only one in the spotlight – a cheeky kitten called Gingernut will be joining the show, too. Can Pie learn to share, or will his opportunity for fame and glory come tumbling down…?
Told in the hilarious voice of Pie himself, these brilliant books are sure to have you laughing out loud!
The prize
One super-lucky winner will bag a copy of Marshmallow Pie The Cat Superstar and Marshmallow Pie The Cat Superstar On TV. What's more, they'll also scoop a portrait of their very own pet or favourite animal, drawn by Clara Vulliamy herself! How cool is that?!
By entering our competitions you agree to the terms set out in our Privacy Policy and our competition terms and conditions.
SIGN IN TO TAKE PART
or Register here
Thanks for registering, you're now free to explore our site.