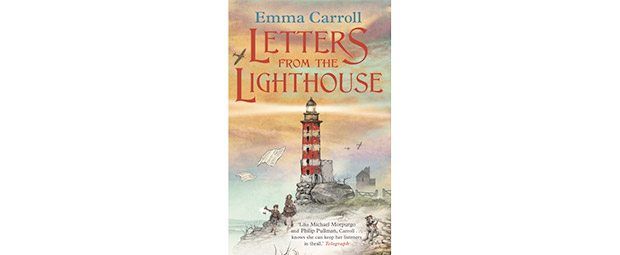 Win Letters from the Lighthouse books!
Competition closes midnight
26 July 2017
Listen up, bookworms! We've got a cracking competition to win some brilliant books by author, Emma Carroll.
Letters from the Lighthouse, has even won May's Waterstones Children's Book of the Month!
Synopsis
February, 1941. After months of bombing raids in London, twelve-year-old Olive Bradshaw and her little brother Cliff are evacuated to the Devon coast. The only person with two spare beds is Mr Ephraim, the local lighthouse keeper. But he's not used to company and he certainly doesn't want any evacuees.
Desperate to be helpful, Olive becomes his post-girl, carrying secret messages (as she likes to think of the letters) to the villagers. But Olive has a secret of her own. Her older sister Sukie went missing in an air raid, and she's desperate to discover what happened to her. And then she finds a strange coded note which seems to link Sukie to Devon, and to something dark and impossibly dangerous.
The newest adventure from the queen of historical fiction, Letters from the Lighthouse is a stunningly evocative wartime drama, and sure to keep you breathlessly reading to its very last page!
The prize
20 lucky winners will each win a copy of Letters from the Lighthouse – awesome!
By entering our competitions you agree to the terms set out in our Privacy Policy and our competition terms and conditions.
SIGN IN TO TAKE PART
or Register here
Thanks for registering, you're now free to explore our site.