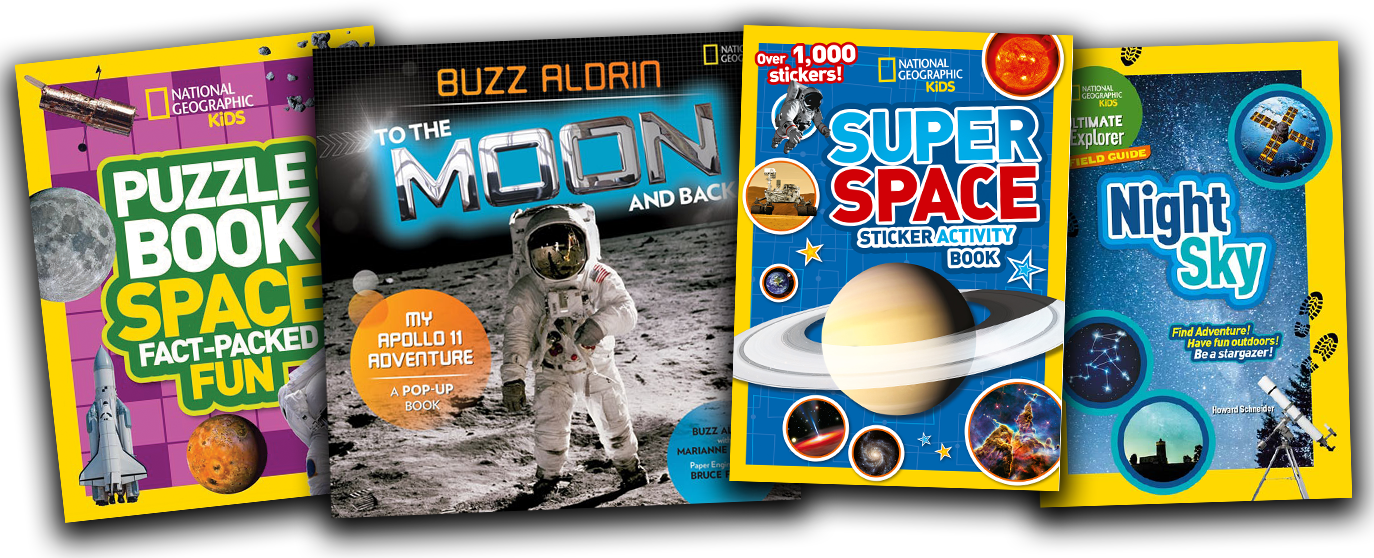 Moon Landing Anniversary book bundle
Competition closes at 23:59 on
27 August 2019
Fifty years ago us humans achieved something remarkable; for the very first time, we walked on the surface of the Moon!
We finally got to experience our closest celestial neighbour in all its glorious detail – from huge craters and rugged mountains, to flat, grey plains formed by lava that flowed across its surface billions of years ago.
Celebrate this incredible achievement with this ace Nat Geo Kids space book bundle!
Join famous astronaut Buzz Aldrin and the Apollo 11 Crew on their groundbreaking first mission To The Moon and Back. Through vivid photos, elaborate paper engineering, and Buzz's first hand accounts, you'll experience the thrill of this daring adventure.
The Ultimate Explorer Field Guide: Night Sky lets you explore the stars from the comfort of your own garden. From Mars to meteor showers and Saturn to satellites, this guide is packed with stunning photographs and jaw-dropping facts about space.
Test your knowledge of the night sky with the Puzzle Book Space. Enjoy brain-tickling quizzes, crosswords, word-searches and much more. Then get interactive with the Super Space Sticker Activity Book. There's mazes, spelling and pattern games, drawing activities and many more out-of-this-world tasks!
The prize
One lucky winner will win all four books in this stellar bundle!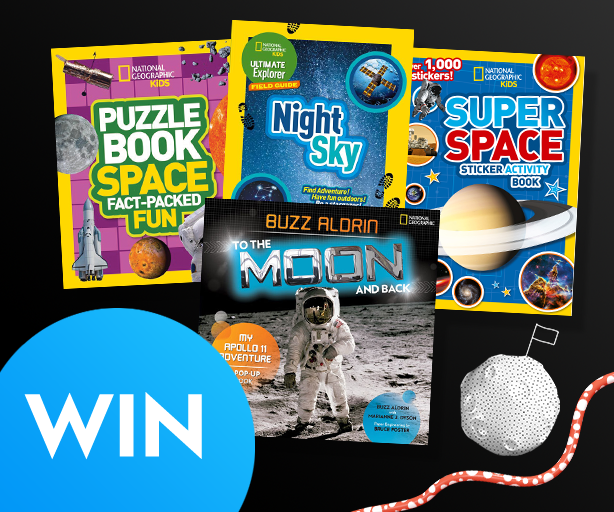 Blast off to natgeokidsbooks.co.uk to find out more about this brilliant books.
By entering our competitions you agree to the terms set out in our Privacy Policy and our competition terms and conditions.
SIGN IN TO TAKE PART
or Register here
Thanks for registering, you're now free to explore our site.