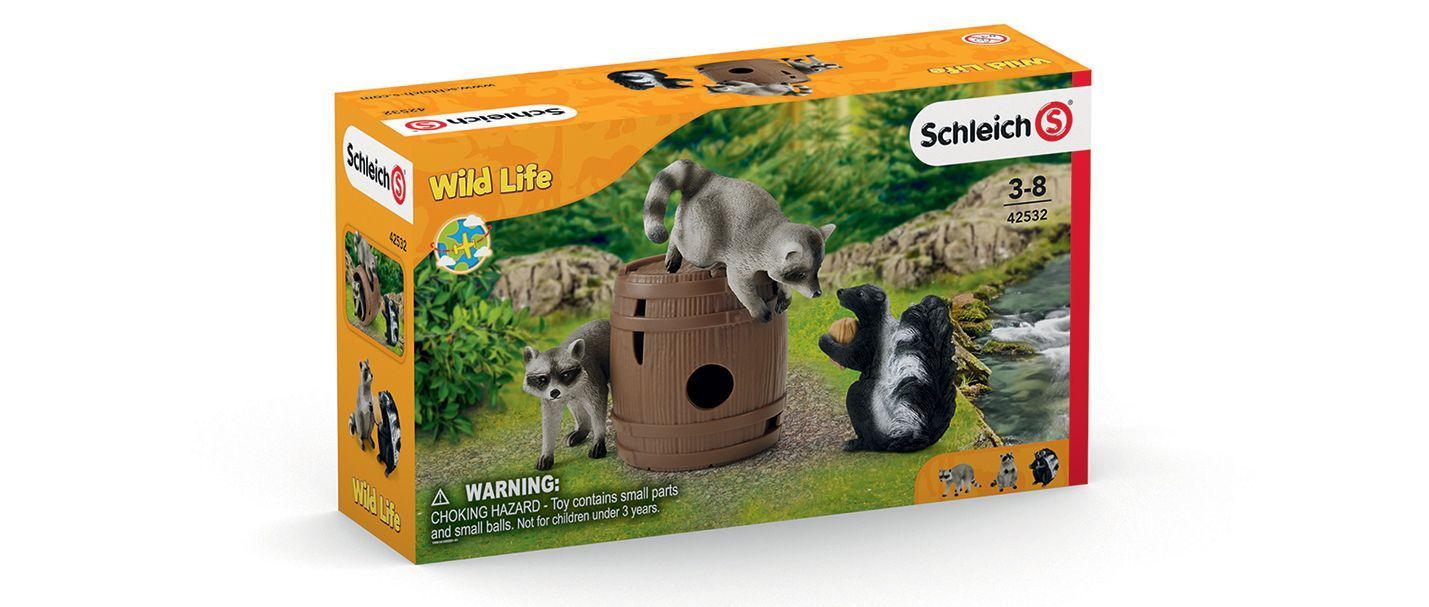 Schleich Nutty Mischief set
Competition closes at 23:59 on
17 November 2021
Now you can bring the natural world into your bedroom with the super lifelike, hand-painted, Schleich Wild Life range!
In the Nutty Mischief set, two frisky racoons and a skunk are playing in an empty barrel. One of these cuties has a big, delicious walnut, while the other two are trying to find it! They'll crawl in and out of the barrel as they try to find the tasty treat. All three of these friendly critters can hold the nit, but which of the cheeky trio will get to scuttle off with the yummy prize?!
The prize
Five readers will get their paws on a Schleich Wild Life Nutty Mischief set! For your chance to win, just answer this question…
By entering our competitions you agree to the terms set out in our Privacy Policy and our competition terms and conditions.
SIGN IN TO TAKE PART
or Register here
Thanks for registering, you're now free to explore our site.