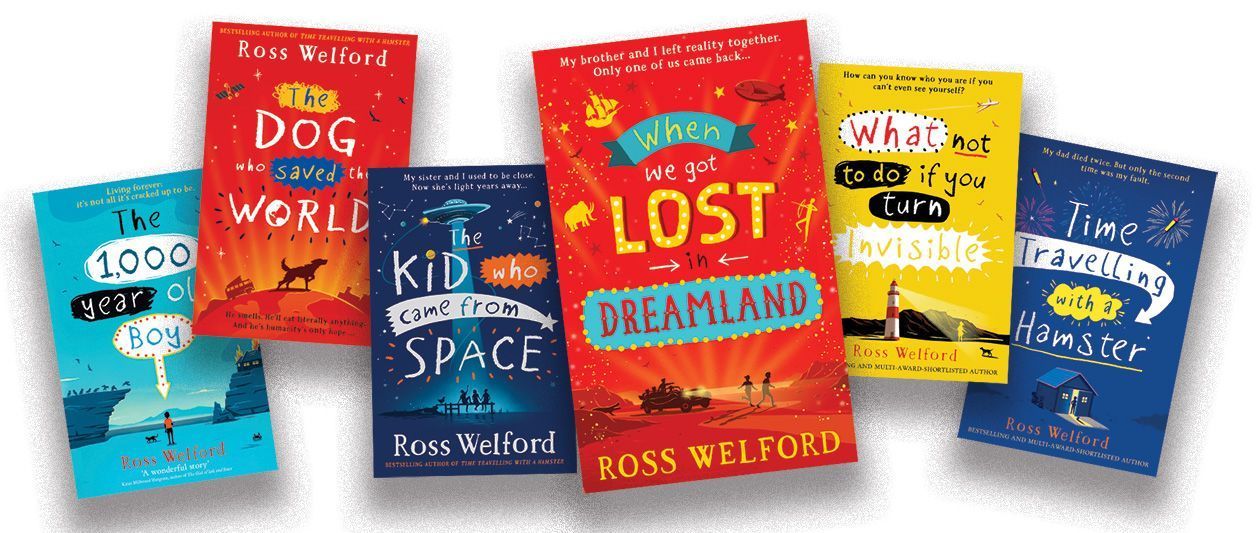 When We Got Lost in Dreamland
Competition closes at 23:59 on
17 November 2021
In Ross Welford's latest book, When We Got Lost in Dreamland, Malky and his brother Seb  and a 'Dreaminator' – a machine that thrusts them into all kinds of breathtaking worlds! From treetop flights and Spanish galleons to epic battles and sporting greatness, it seems there are no limits when you can share a dream with someone else. But when Seb won't wake up, Malky learns impossible dreams come with impossible risks…
The prize
Three super lucky winners will will get copies of —
– Do you dream about life among the stars?
– Have you fantasised about adventures with your pet pal?
– Ever wonder what it would be like to live forever?
– Are you fascinated by time travel?
– Would you love to become invisible?
By entering our competitions you agree to the terms set out in our Privacy Policy and our competition terms and conditions.
SIGN IN TO TAKE PART
or Register here
Thanks for registering, you're now free to explore our site.