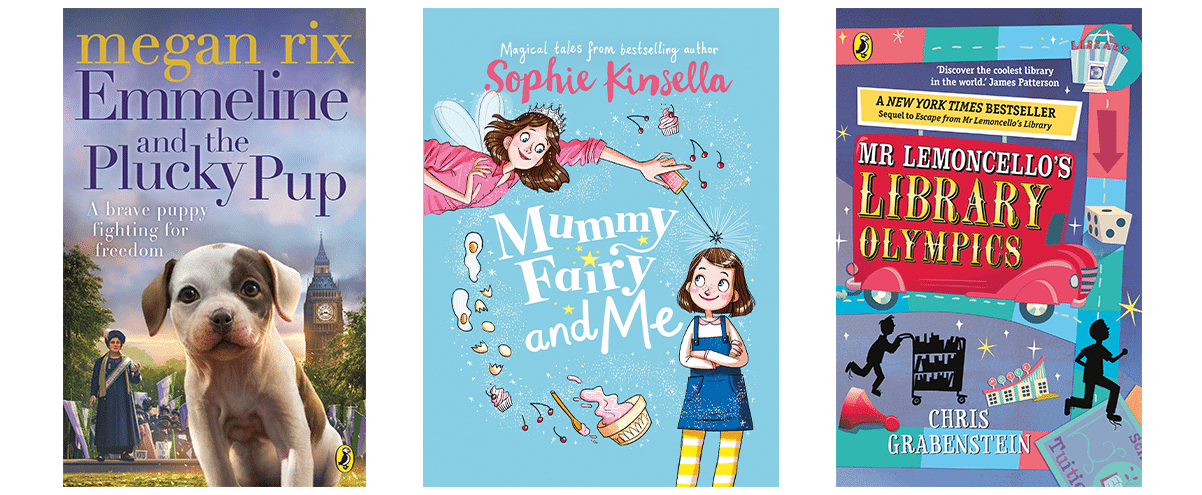 Win a bundle of Puffin books!
Competition closes at 23:59 on
22 March 2018
SORRY, THIS COMPETITION IS NOW CLOSED!
Calling all bookworms! We have three terrific tales from Puffin up for grabs.
In Mummy Fairy and Me, Ella has a big secret… her mum is a fairy! She can do amazing spells with her computawand, create the per fect bir thday part y and cause chaos at the supermarket. But Ella has to come to the rescue when the spells start going wrong. Yikes!
Emmeline and the Plucky Pup introduces us to the leader of the Suffragettes, Emmeline Pankhurst! Join her and a cute canine companion during this momentous time in history, when women won the right to vote!
In Mr Lemoncello's Library Olympics, teams from all across America have been invited to compete in the first-ever Library Olympics. But strangely, some of the books are missing. Can the kids solve the many mind-boggling puzzles and solve this mystery?
The Prize
Twenty-five winners will get all three brill books. Ace!
By entering our competitions you agree to the terms set out in our Privacy Policy and our competition terms and conditions.
SIGN IN TO TAKE PART
or Register here
Thanks for registering, you're now free to explore our site.