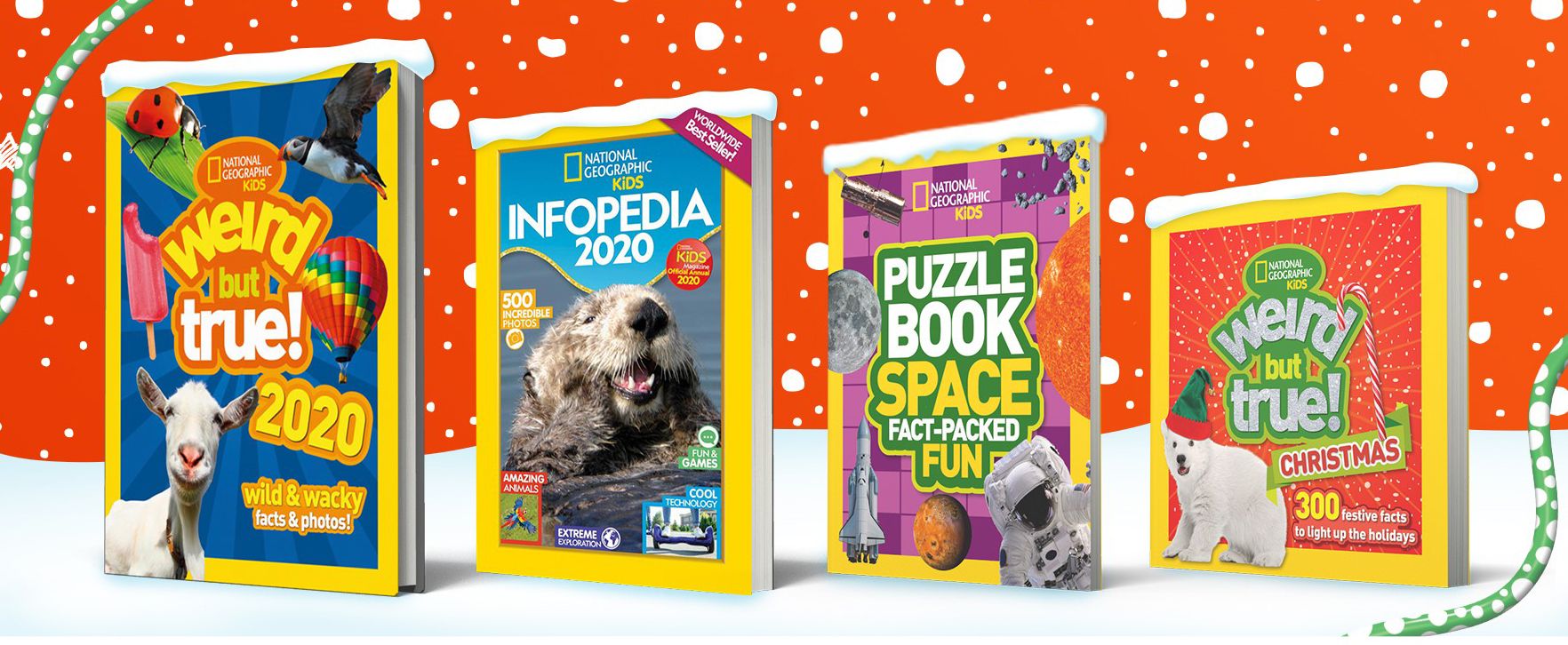 WIN A CHRISTMAS BOOK BUNDLE
Competition closes at 23:59 on
16 December 2019
Christmas is here. Hurrah! It's time for sparkly decorations, pressies, carol singers and – most importantly – quality time spent with your loved ones.
Seriously impress your friends and family this festive season with fun facts from this brilliant National Geographic Kids Christmas book bundle.
Infopedia 2020 is full of incredible facts, features and photos about animals, science, nature and technology. There's also crafts and activities to keep you entertained for hours.
In Weird but True! 2020 learn all about the world's strangest true stories – from the world's tiniest buildings, lost cities and strangest sporting heroes – to amazing asteroids, killer plants and more. And in Weird but True! Christmas arm yourself with unusual info about the most magical time of the year – Christmas!
Test your knowledge with Puzzle Book Space. This stellar book is packed full of fun games, crosswords and word searches all about outer space. Amazing!
The prize
Five bookworms will win all four books in this festive book bundle.
Available from all good bookshops
By entering our competitions you agree to the terms set out in our Privacy Policy and our competition terms and conditions.
SIGN IN TO TAKE PART
or Register here
Thanks for registering, you're now free to explore our site.