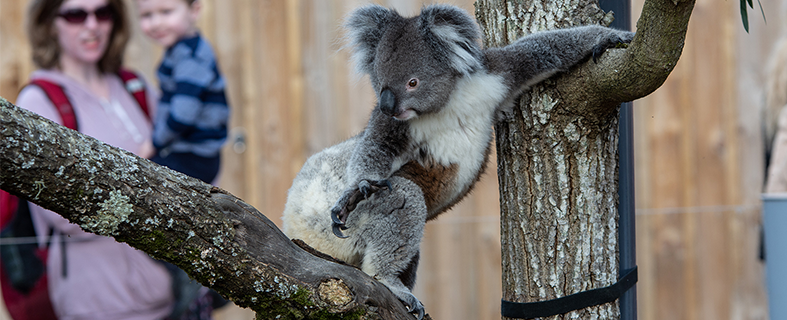 Win a family day pass to Longleat!
Competition closes at 23:59 on
19 August 2019
Prepare yourselves for summer down under. The Astonishing Kingdom of Longleat will be transformed into a vibrant land of all things Aussie until 2nd September. Strewth!
Longleat have welcomed their new Australian residents for their first ever British summer – some cute koalas. They've travelled as far as you can go before you start to come back and have made Koala Creek their home!
During the Australian Summer event, you'll meet these marvellous marsupials plus take part in a range of awesome Aussie-themed activities; there's an indoor beach, breakdancing, live didgeridoo music and much more!
Click here to find out more about the the Australian Summer event. 
The prize
To celebrate the arrival of these iconic Australian animals we're giving away a family day pass to Longleat.
Offer valid on open dates between until 3 November 2019. • Not to be used in conjunction with any other offer or promotions. • Voucher to be given up at point of purchase. • Photocopies will not be accepted. • Not for resale. • Voucher value £0.0001 • Longleat reserves the right to close to the public, withdraw any attraction, alter times, prices and events or services without notice.
By entering our competitions you agree to the terms set out in our Privacy Policy and our competition terms and conditions.
SIGN IN TO TAKE PART
or Register here
Thanks for registering, you're now free to explore our site.