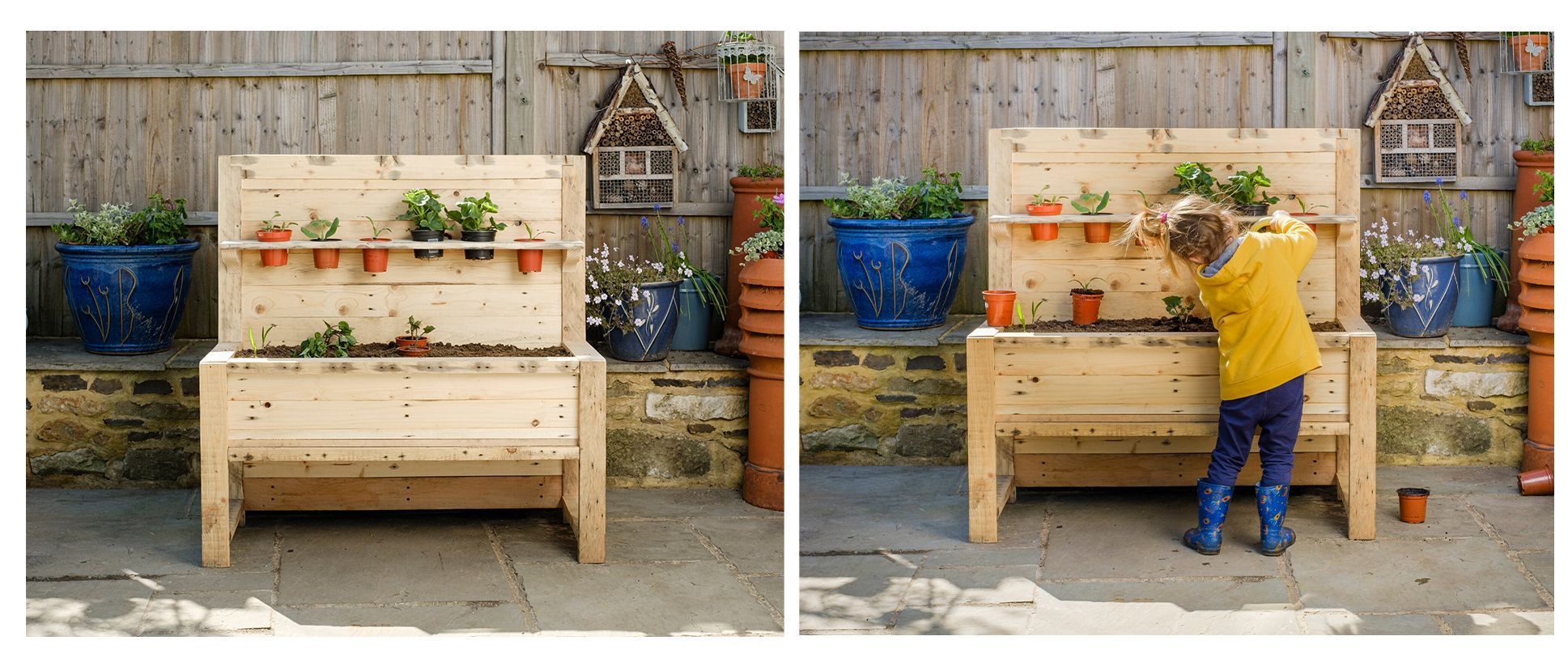 WIN A HAPPY PLANET VEG PATCH
Competition closes at 23:59 on
8 April 2021
Do you love playing outside, getting a little dirt under your fingernails? Well, with the amazing Veg Patch from Happy Planet Toys, you can get stuck into the mud and grow delicious vegetables for you and your family to eat. Yum! 
Happy Planet Toys produce amazing hand-crafted outdoor play areas that look great in your garden. Best of all, they're made from 99.9% recycled material, such as locally sourced reclaimed wood! The Veg Patch (right) includes a shelf with space to house six different-sized pots, plus a nice big plantable area for you to create the vegetable patch of your green-fingered dreams. Cool!
The prize
Two budding gardeners will each win the Veg Patch plus a selection of seeds, pots and four bags of compost! 
By entering our competitions you agree to the terms set out in our Privacy Policy and our competition terms and conditions.
SIGN IN TO TAKE PART
or Register here
Thanks for registering, you're now free to explore our site.