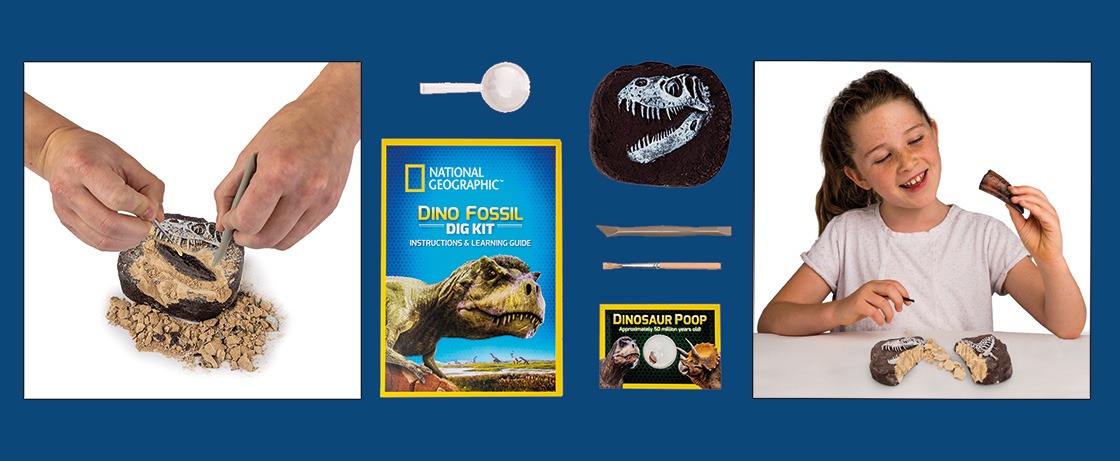 Win a National Geographic Dino Fossil Dig Kit
Competition closes at 23:59 on
6 December 2022
Thinking about what to put on your Christmas list? National Geographic Kits from Bandai UK will expand your mind and keep you entertained over the festive season.
Click here to find out all about them!
The prize
The National Geographic Dino Fossil Dig Kit is an exciting hands-on adventure. Use tools similar to real life Palaeologists and recreate an authentic scientific discovery!
You'll excavate an artifact from one of the most famous and fearsome dinosaurs yet discovered – an incredible Tyrannosaurus Rex tooth replica – moulded from a real T. Rex tooth fossil. Amazing!
Ten winners will grab a National Geographic Dino Fossil Dig Kit.
By entering our competitions you agree to the terms set out in our Privacy Policy and our competition terms and conditions.
SIGN IN TO TAKE PART
or Register here
Thanks for registering, you're now free to explore our site.