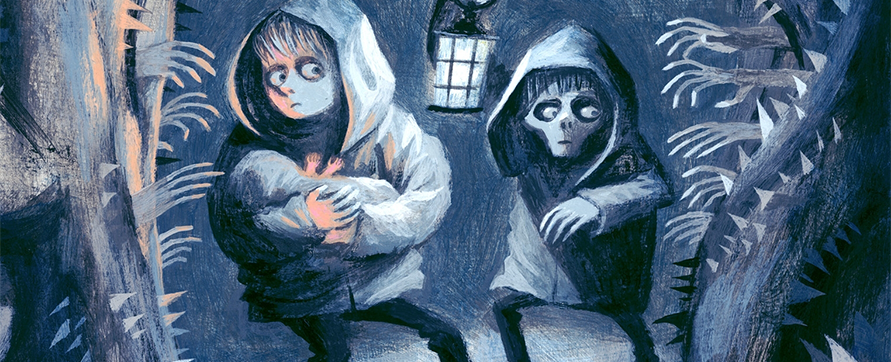 WIN A SCARY BOOK
Competition closes at 23:59 on
17 October 2019
Crawl under the covers, grab a torch and lose yourself in the seriously creepy book by Gerald Killingworth, The Dead World of Lanthorne Ghules. 
Life sucks for Edwin. He's had to move to a new house, a new school and put up with the arrival of his baby sister Mandoline. But things start to look better when his new penpal Lanthorne introduces him to a strange world of dark secrets and thrilling adventures.
However, things take a dark twist when baby Mandolne is taken away by Lanthorne's evil aunty. Uh-oh! Can they rescue her before Edwin's parents find out? 
The prize
Fifty bookworms will spirit away with a copy of The Dead World of Lanthorne Ghules published by Pushkin Press. 
Available in all good bookshops
By entering our competitions you agree to the terms set out in our Privacy Policy and our competition terms and conditions.
SIGN IN TO TAKE PART
or Register here
Thanks for registering, you're now free to explore our site.