WIN A STAR!
Competition closes at 23:59 on
15 October 2020
Grab your broomstick and fly into another exciting adventure in Willow Moss and the Forgotten Tale, the new book in the exciting Starfell series.
Click here to find out more about this brill book.

The prize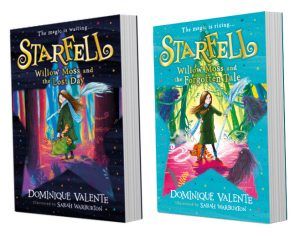 One lucky winner will have an actual star named after them! Plus, they'll win both books in the Starfell series!
To enter, just tell us how many purple stars appear on this page (it's the same number of stars as in there are in the magazine).
By entering our competitions you agree to the terms set out in our Privacy Policy and our competition terms and conditions.
SIGN IN TO TAKE PART
or Register here
Thanks for registering, you're now free to explore our site.