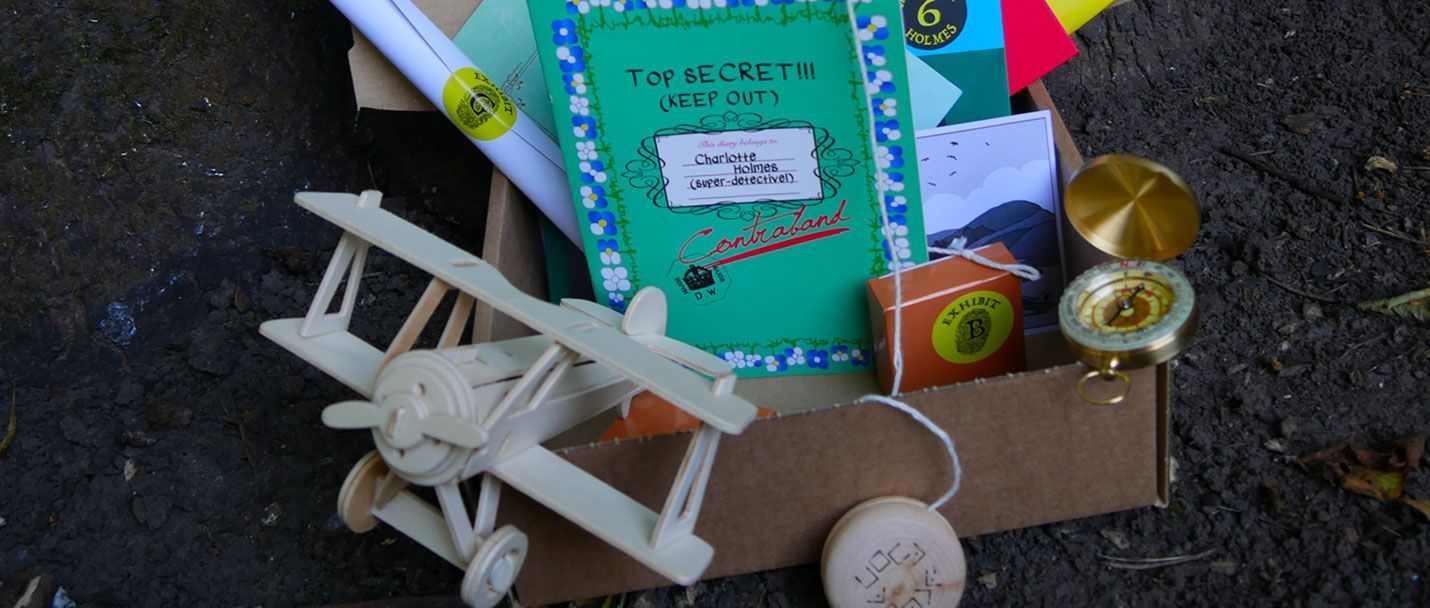 WIN ADVENTURE BOX BUNDLES
Competition closes at 23:59 on
17 November 2021
Get set for mysterious adventures and interactive theatrical fun!
In the brilliant book The Mystery Adventures of Charlotte Holmes, Charlotte is caught up in a series of mysterious events, involving broken china, a poisoned dog and an enormous theft!
Delve into the Charlotte Holmes: Adventure Box and its sequel, Top Secret, which show you everything you need to help Charlotte tackle World War II spies and military intelligence – making maps, cracking codes and more! WOW Workshop: Shadow
Puppetry provides you with everything you'll need to perform your own amazing puppet show!
The prize
Six winners will win all three kits, plus a copy of The Mystery Adventures of Charlotte Holmes, signed by author Ben Richards.
Start your adventure at thebigtiny.co.uk
By entering our competitions you agree to the terms set out in our Privacy Policy and our competition terms and conditions.
SIGN IN TO TAKE PART
or Register here
Thanks for registering, you're now free to explore our site.