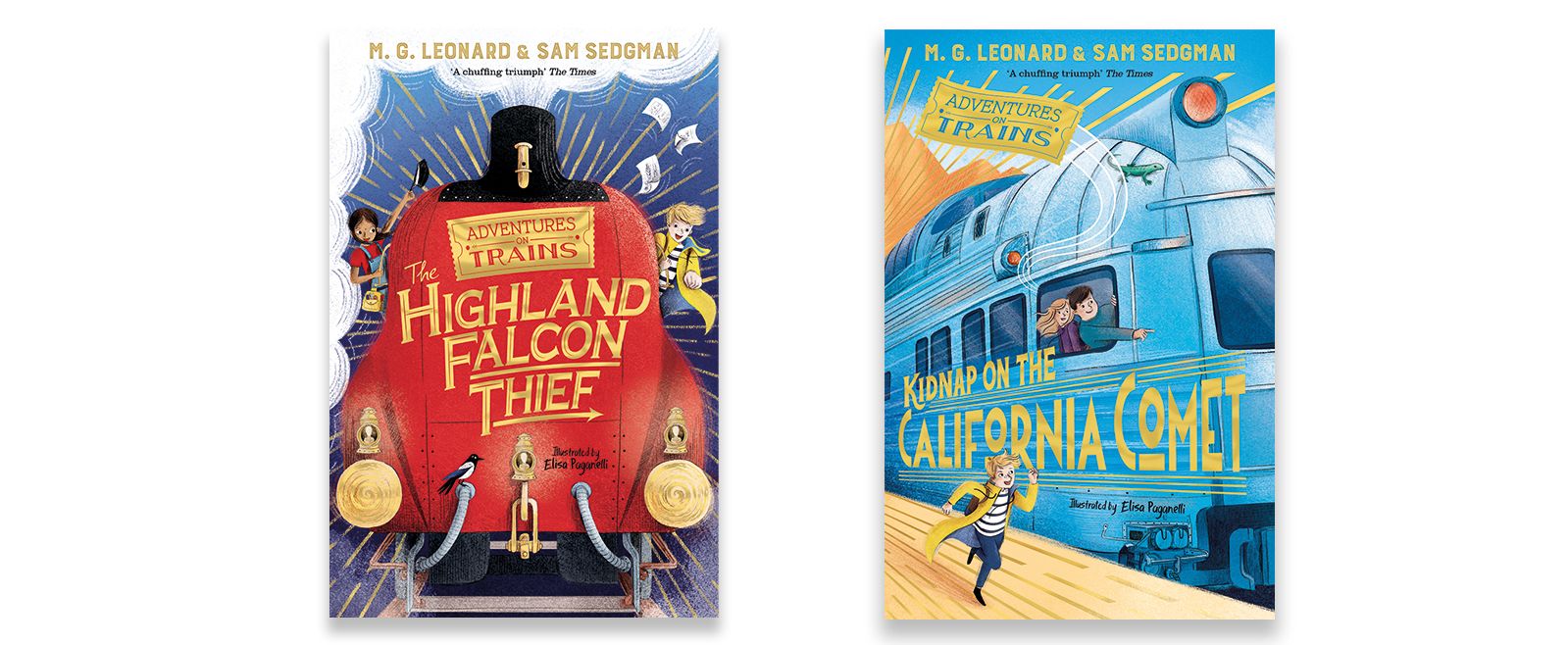 WIN ADVENTURES ON TRAINS BOOKS
Competition closes at 23:59 on
15 October 2020
All aboard for Kidnap on the California Comet, the second book in the heart-stopping Adventures on Trains series, packed with illustrations, clues, puzzles and train-facts! 
When Harrison's Uncle Nat invites him on board the California Comet, an iconic three-day US train journey from Chicago to San Francisco, Harrison leaps at the chance to travel. But after the daughter of billionaire entrepreneur August Reza goes missing en-route, Hal finds himself with a mystery to solve. Can he discover what happened and find the girl?
The prize
Twenty-five readers will whizz off with both books in the Adventures on Trains series by M.G.Leonard and Sam Sedgman.
Head to panmacmillan.com
By entering our competitions you agree to the terms set out in our Privacy Policy and our competition terms and conditions.
SIGN IN TO TAKE PART
or Register here
Thanks for registering, you're now free to explore our site.