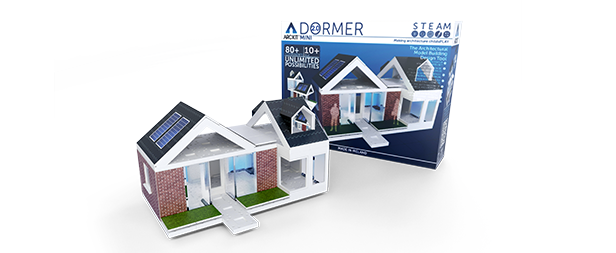 Win Arckit goodies
Competition closes at 23:59 on
2 April 2020
Arckit is a clever modelling system that lets you bring your wildest urban ideas to life. Originally created for architects, these crafty kits help you perfect your design skills and build your dream city from the ground up. How good is that?
The LITTLE Architect set lets you use pastel-coloured components to create towering skyscrapers, bustling roads and calming parks.
The Mini Dormer 2.0 kit allows you to build a miniature home, completing your structures with realistic finishes such as bricks, slates, solar panels and grass. And the Arckit 90 set contains everything you need to build an incredible 220+ piece model structure. Wow!
The prize
Three budding builders will scoop all three compatible kits.
Head to arckit.com for more brilliant builds!
By entering our competitions you agree to the terms set out in our Privacy Policy and our competition terms and conditions.
SIGN IN TO TAKE PART
or Register here
Thanks for registering, you're now free to explore our site.