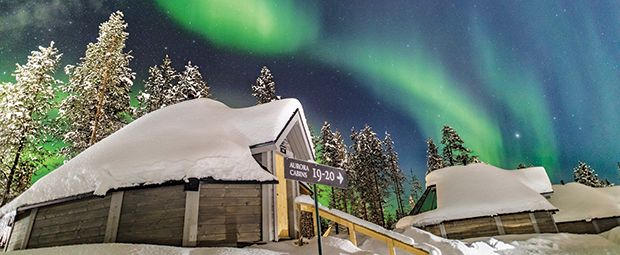 Win an Arctic adventure!
Competition closes at 23:59 on
20 November 2018
SORRY, THIS COMPETITION IS NOW CLOSED.
Advertising promotion
We've got a seriously cool prize up for grabs, gang – a family holiday in the Arctic Circle with Activities Abroad, plus LEGO® Arctic Expedition sets!
Read on to find out how to enter…
Your challenge!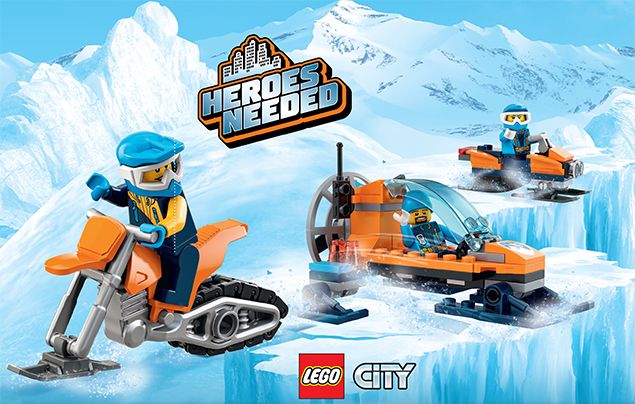 Brave Arctic LEGO explorers need specialised transport to navigate around this vast, ice-covered region. That's where YOU come in. We want you to design some terrific transportation to help adventurers travel around the North Pole.
Your vehicle or transportation device should be able to cope with melting sea ice, cracking glaciers, severe snowstorms, sub-zero temperatures and other extreme situations – including curious polar bears!
Will your design be propeller powered, charged by the Sun's rays or pulled along by Arctic animals? You could create a new kind of sledge, super-charged snow skis, a mobile research station, a hi-tech rescue helicopter, a convertible kayak or specialised skates for a solo scientist! Let your imagination go wild!
Expert judge!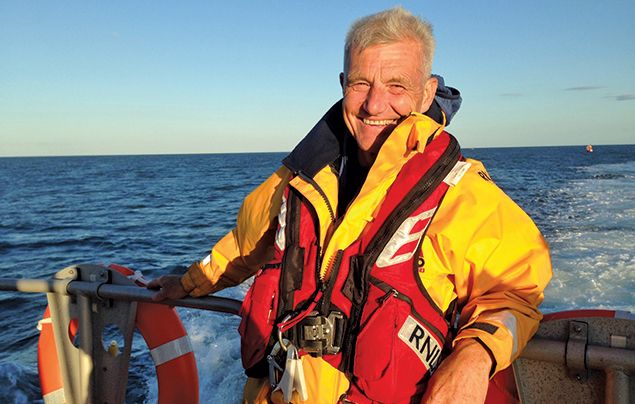 Entries will be judged by real-life polar explorer, Paul Rose! He's travelled across the Arctic by kayak, on skiis and on a husky sled, and will be looking for creativity, originality and an understanding of the needs of an Arctic adventurer.
How to enter!
Either build your transport design out of LEGO bricks and take a picture of it, or draw your creation! Then email your entry to us at kids@ngkids.co.uk with 'LEGO Arctic Competition' in the subject line. Make sure you include your name and age plus a short description of your vehicle. You can label it, too, if you like. Good luck!
The prizes!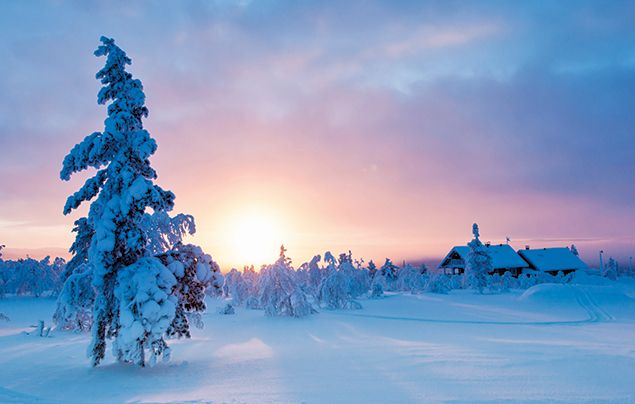 If your vehicle design is chosen as the winner, you and your family will be whisked off on an amazing adventure in the Arctic Circle with family travel experts, Activities Abroad!
You'll spend four nights in an amazing Aurora Cabin in the Saariselkä Northern Lights Village in North East Finland. This comfy cabin even has a glass roof, so you can keep an eye out for the Northern Lights from the comfort of your bed. How cool is that?
After settling into your Lapland base, you'll set off on two once-in-a-lifetime experiences – a husky safari and a day spent with reindeers. Whoa!
Husky Safari!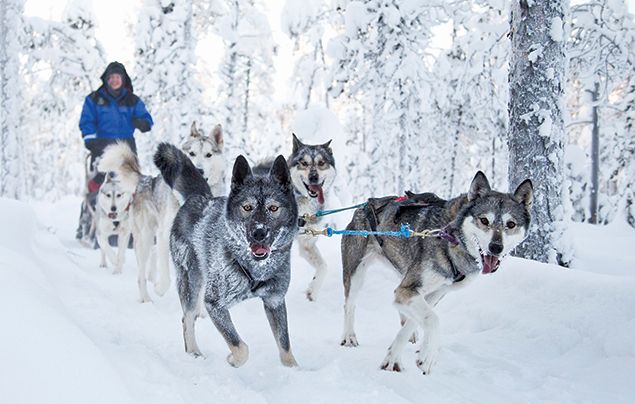 Get ready to glide over snow-covered Lappish landscapes on a 10km dog-sled ride! Listen as the excited yelping of the huskies is replaced by the gentle pattering of paws as they race along the icy road ahead. Woo hoo!

Reindeer Day!
Part of the prize is to hang out with Santa's favourite creatures at a rustic local farm! Learn all about herding as a way of life, and get up close to these majestic animals at feeding time. Then enjoy lunch in the restaurant before taking a fun sleigh ride through the magical snowy wilderness. Wow!
The prize includes flights, transfers, half-board accommodation and cold-weather clothing for the duration of the stay! For more info, skate over to tinyurl.com/activitiesabroad-saariselka
LEGO sets!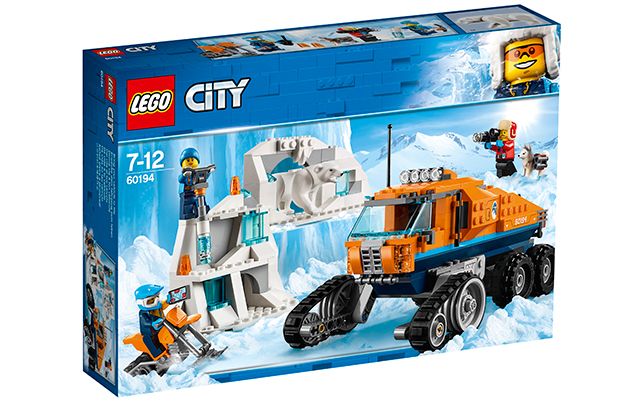 The winner and three runners-up will also receive an Arctic Scout truck, complete with minifigures, polar bear, husky and more!
The Arctic Scout truck is compatible with LEGO Boost – a special LEGO robot kit that helps you learn how to code!

This top travel company has been providing inspiring family adventure holidays for more than 15 years! All their fantastic adventures are specifically designed for active families, and range from snow holidays in Lapland and multi-activity summer trips in Europe to long-haul adventures in the Galápagos Islands and Borneo. Find out more at activitiesabroad.com.
Terms and Conditions: The competition is open to all children age 14 and under who are resident in the UK and Ireland. Only one entry per person is allowed. We will not be able to return entries. The main prize is for one winner, plus two or three guests, one of whom must be an adult over 18 years, and up to a maximum of two adults in total and two children (4-14 years). The prize winner and the companion are responsible for holding a passport with at least six months' validity. Travel must be taken between 1 December 2018 and 11 April 2019, with the exception of 22 December 2018–2 January 2019. Full terms and conditions here.
PLEASE ENTER FOLLOWING THE INSTRUCTIONS DESCRIBED ABOVE. YOU CANNOT ENTER ON THIS WEBSITE.
By entering our competitions you agree to the terms set out in our Privacy Policy and our competition terms and conditions.
SIGN IN TO TAKE PART
or Register here
Thanks for registering, you're now free to explore our site.