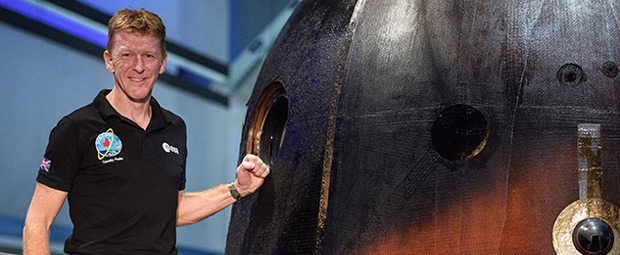 Win Ask an Astronaut books by Tim Peake!
Competition closes at 23:59 on
16 November 2017
SORRY, THIS COMPETITION IS NOW CLOSED.
Three, two, one…take off! We're giving you the chance to win a copy of Ask an Astronaut, the new out-of-this-world book by Tim Peake!
Astronaut Tim Peake gives us his personal guide to life out in space. Following his six month stay on the International Space Station, people from all around the world sent Tim questions using #askanastronaut. And in this brilliant new book lie the fascinating answers – together with incredible illustrations, detailed diagrams and amazing photographs!
Does space smell? What's it like to eat, sleep and go to the toilet in space? What's it like to orbit the earth ten times faster than a speeding bullet? Tim will tell you…!
We have five copies of Ask an Astronaut up for grabs!
For more information about Ask and Astronaut, click here
For more about Tim, and for a sneak peek into this brilliant book, click here
To check out more rivetting reads, flick over to puffin.co.uk
By entering our competitions you agree to the terms set out in our Privacy Policy and our competition terms and conditions.
SIGN IN TO TAKE PART
or Register here
Thanks for registering, you're now free to explore our site.