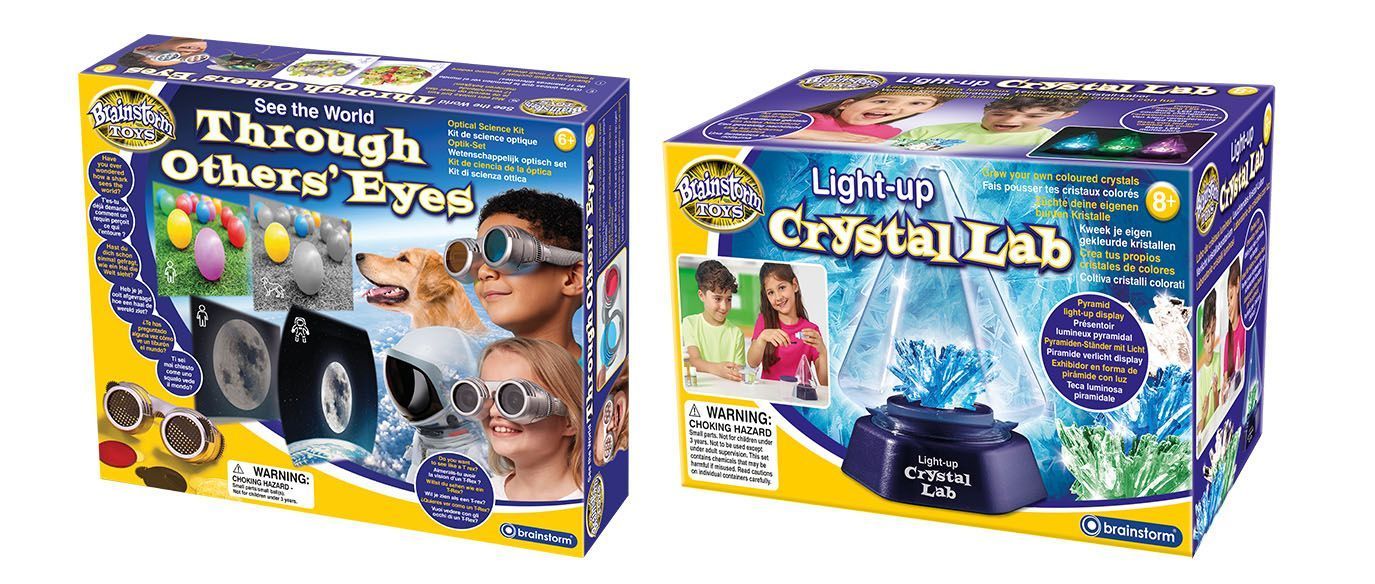 WIN BRAINSTORM SCIENCE KITS
Competition closes at 23:59 on
15 December 2021
Ever wondered what the worldlooks like from a baby's point of view? Or how a cuttlefish sees its underwater world?
Find out with the See the World Through Others' Eyes kit from Brainstorm Toys! Pop on the glasses, and the 22 interchangeable lenses will allow you to see the world in more than 17 different ways – wide angle, coloured, polarised, split vision, spectrum and more. A handy leaflet tells you the science behind animal vision, from rats and eagles to bees!
Then carry out your own chemistry experiments and grow your own coloured crystals in the Light-up Crystal Lab set. Place a finished crystal into the pyramid light-up display and you'll create a beautiful colour-changing night light. Nice!
The prize
Ten readers will nab both these Brainstorm Toys science kits.
Available at Toymaster and all good toy stores
By entering our competitions you agree to the terms set out in our Privacy Policy and our competition terms and conditions.
SIGN IN TO TAKE PART
or Register here
Thanks for registering, you're now free to explore our site.