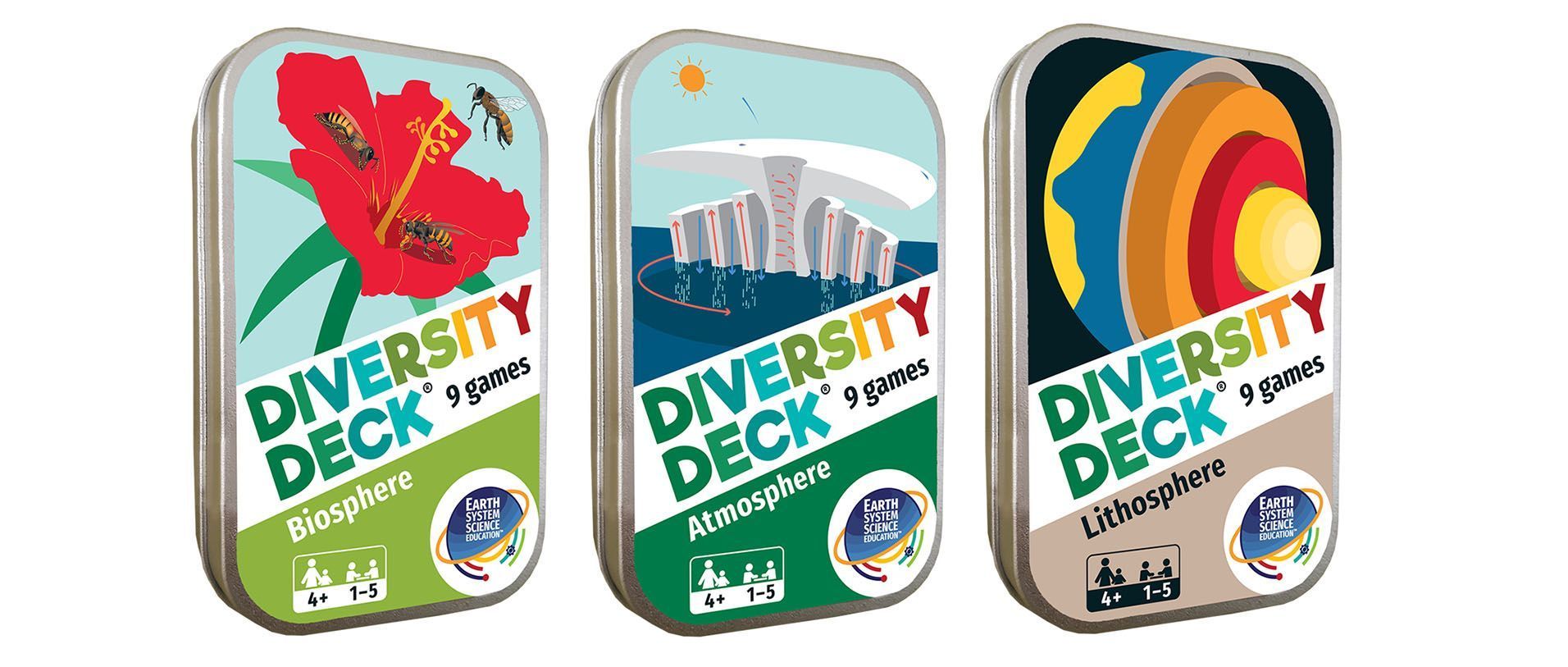 WIN DIVERSITY DECKS
Competition closes at 23:59 on
15 December 2021
Discover the science of sustainability with DIVERSITY DECKS! These fun and informative card decks let you play tons of classic card games like Crazy Eights or Black Jack while learning all about our planet.
Use the Biosphere deck to find out how Earth's biosphere encompasses ALL life on the planet – from microorganisms to the giant blue whale! With the Lithosphere deck, you'll get to grips with geology, understand the structure of our planet and discover how the Earth was formed. Then, in the Atmosphere set, learn about greenhouse gases, extreme weather, renewable energy and much more.
The prize
Twelve readers will get all three DIVERSITY DECKS – Biosphere, Lithosphere and Atmosphere.
Find more brilliant decks at diversity-deck.org
By entering our competitions you agree to the terms set out in our Privacy Policy and our competition terms and conditions.
SIGN IN TO TAKE PART
or Register here
Thanks for registering, you're now free to explore our site.