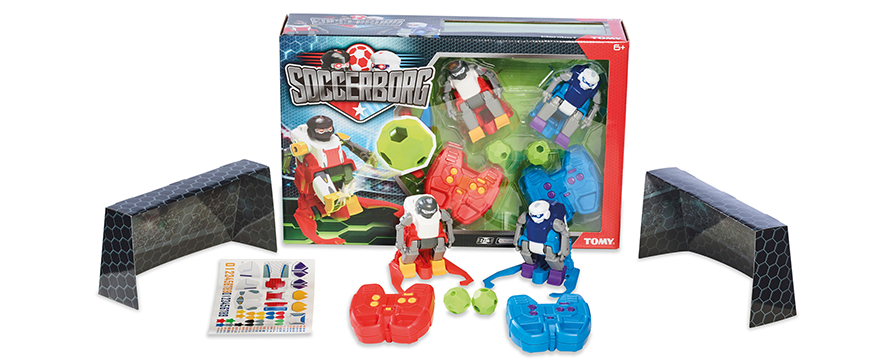 Win football-playing robots
Competition closes at 23:59 on
1 November 2018
SORRY, THIS COMPETITION IS NOW CLOSED!
The 2018 FIFA World Cup may be over but don't worry, football fans! Soccerborg from TOMY combines the thrill of the game with cool RC (radio-control) technology.
Use your controller to make the soccerbots run forwards, backwards, pass, weave, tackle, dribble, spin around and shoot! Choose a straight kick along the ground for maximum accuracy, or do a cheeky chip-kick past your opponent. Will you have the skills to score past your opponent?
Soccerborg lets you pit your wits against a single robot or link up with others for massive 11 vs 11 action. Plus, stickers let you customise your team with colours, shields, letters and numbers. Goaaal!
The prize
We have eight super Soccerborgs to give away!
For more fun games visit tomy.com
By entering our competitions you agree to the terms set out in our Privacy Policy and our competition terms and conditions.
SIGN IN TO TAKE PART
or Register here
Thanks for registering, you're now free to explore our site.